Dong Hoi, the capital city of the Quảng Bình Province was devastated during the Vietnam War.
This is another coastal town in Vietnam, but it doesn't get the flock of tourists like Nha Trang or Hoi An.
Yet, many people who visit Dong Hoi come here as a gateway to experience the Phong Nha Caves. Or as a stop on the way to or from Hue.
While it is a "sleepy" coastal town, stop in for a day or two! Here are a few things to do in Dong Hoi…
Tam Toa Church
The Tam Toa Catholic Church was pretty much destroyed by the bombings during the Vietnam war. The remaining ruins still remain and visible to the public…
Phong Nha Cave
Witnessing the Phong Nha Cave was such an incredible experience.
When we heard the stories of how the Vietnamese used this amazing cave system during the war… it was a almost unbelievable.
When we went through the caves on the local river boats and by foot… there was an eerie yet astounding feeling at the same time.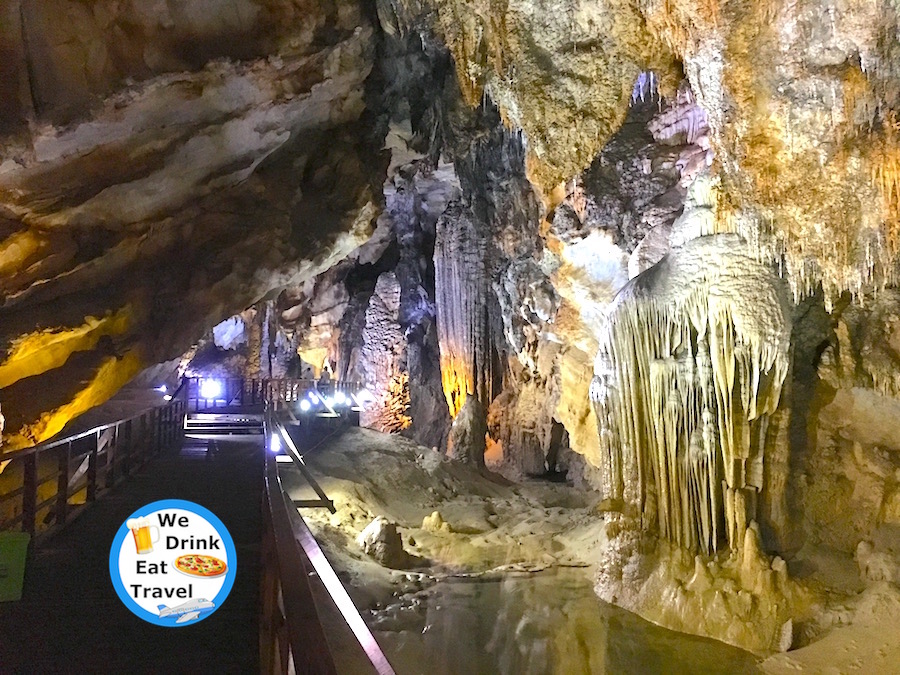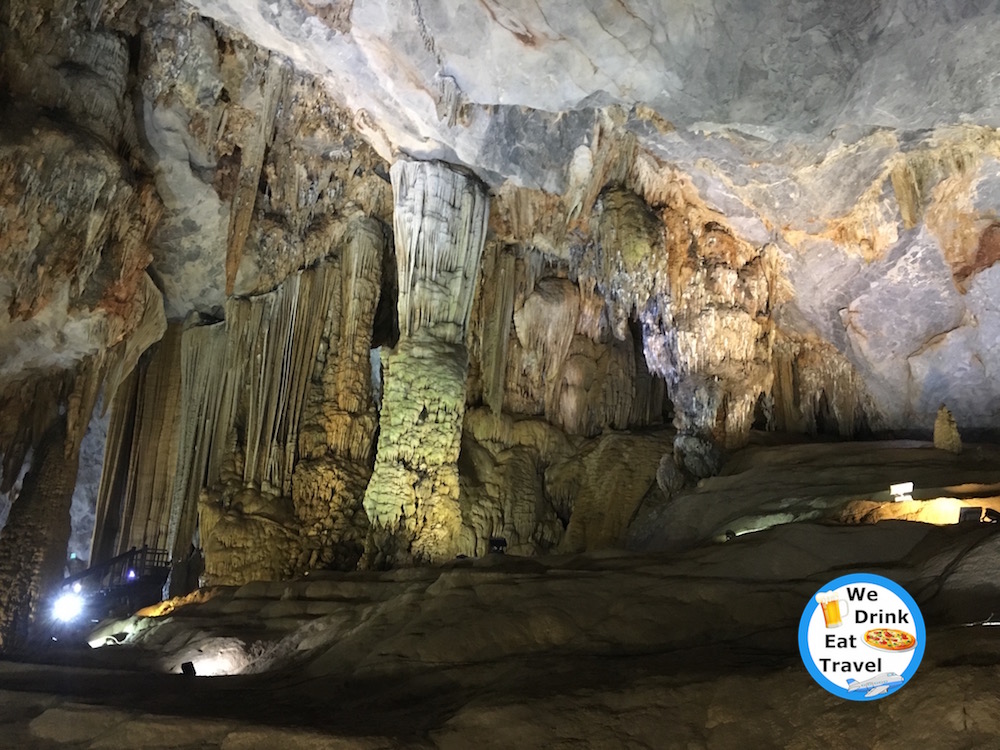 Geminai Hotel & Cafe
As the name suggests, you can stay at Geminai as well as dine there. We did both! The hotel room was just less than average.
Yet, the food and coffee at Geminai Cafe was delicious. And we loved the vegetarian pho! So if you're wondering where to eat in Dong Hoi, give this cafe a try.
Bau Tro Lake
If you're going for a wander around Dong Hoi town, stroll north along the riverfront of the Nhat Le River…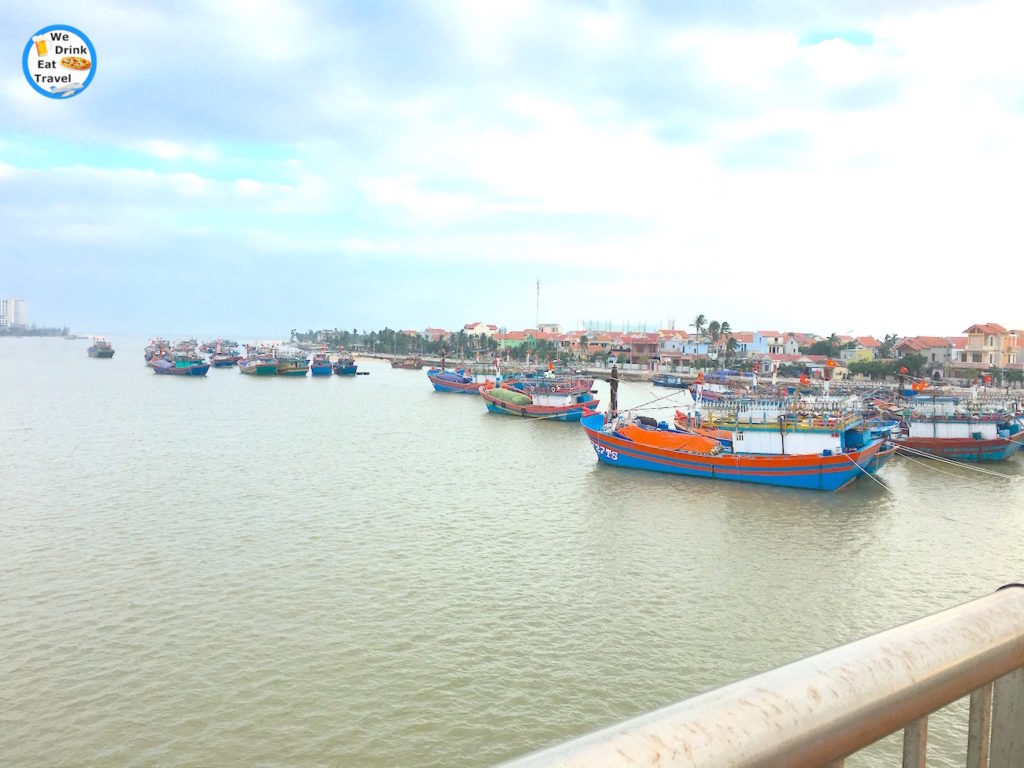 Then, north along the river, about 1.5km from say Geminai Hotel… is Bau Tro Lake. Apparently many war remnants have been found in this lake, which is not a surprise!
Where To Eat & Drink In Dong Hoi?
Buffalo Pub
Our place of choice for having some beers was Buffalo Pub, which is also a hostel.
It was a really cool pub, and felt very laid back. Plus, the staff were friendly and helpful. We enjoyed having some drinks at the bar during our trip to Dong Hoi… chatting with locals and other tourists.
We ate there too a few times, having Western Food rather than Vietnamese. It was fine and reasonable prices too.
Plus, if you were up to the challenge there was a pool table there too.
Tree Hugger Cafe
We'd read some reviews about Tree Hugger Cafe, and decided to try it ourselves at lunch time.
There are a variety of foods we could try from crepes through to Vietnamese stir fries.
Paul had a burger and I chose a sandwich. The good was tasty, yet it wasn't the best we'd had in Vietnam. However, give it a go when you're Dong Hoi.
These blog posts may be helpful…
Our Horrible Hanoi City Taxi Scam Experience
7 Tips For Handling A Vietnam Taxi Scam
10 Free Things To Do In Vietnam
5 Top Tips Before You Do A Vietnam Currency Exchange
My Shocking Experience At A Vietnamese Market
Need Accommodation?
Find Your Perfect Vacation Accommodation
Looking For Cheap Flights?
Looking For The Latest Flight Deals? Click HERE
Cheap Flights All Year Round With Skyscanner
For more information on Dong Hoi, contact us!