Now, Albania is one of the countries that we hadn't thought to visit. Yet, sometimes situations don't turn out as expected. And, as we were traveling through the Balkans… we made the decision to visit Albania to see what this country had to offer.
And boy, did we get a HUGE surprise when we came here! Check out our travel blogs and pics. You'll be amazed at the contrasting beauty of this country.
Tirana
Albania's capital city, Tirana was a surprise for us. You'll have to check out our travel blog posts to find out more!
TRAVEL BLOG POSTS:
How To Make Your Time In Tirana Albania Fun And Memorable
Spotlight On Albanian Drinks And The Best Bars In Tirana
Discover Some Interesting Things About Albanian Food You Need To Know
Here We Compare Food Places In Tirana That Are Surprising!
---
Watch the We Drink Eat Travel Youtube video about Tirana, Albania…
---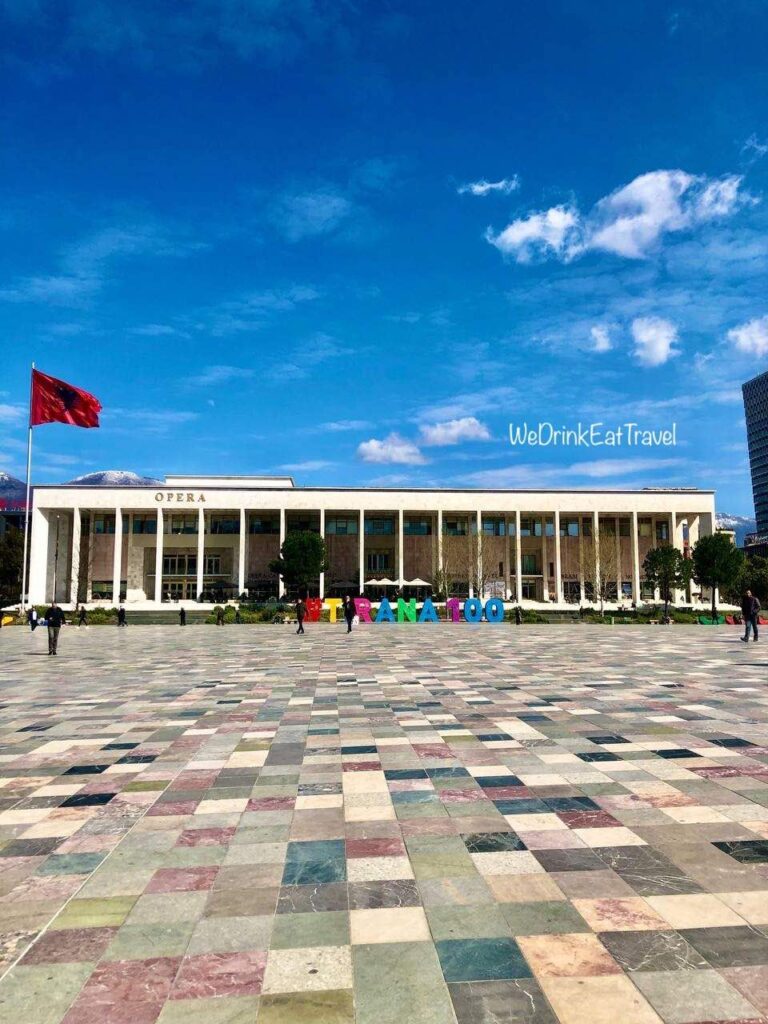 Berat
TRAVEL BLOG POSTS:
---
Berat is one of the several UNESCO sites in Albania. And, when you go there you'll understand why. It's also known as the Town of One Thousand Windows. And, this comes from the Ottoman style houses with its rectangular windows… that line this tiny, yet quaint town.
Berat is one of the top places where we've seen the MOST spectacular views! You must put Berat on your list of places to see in Albania.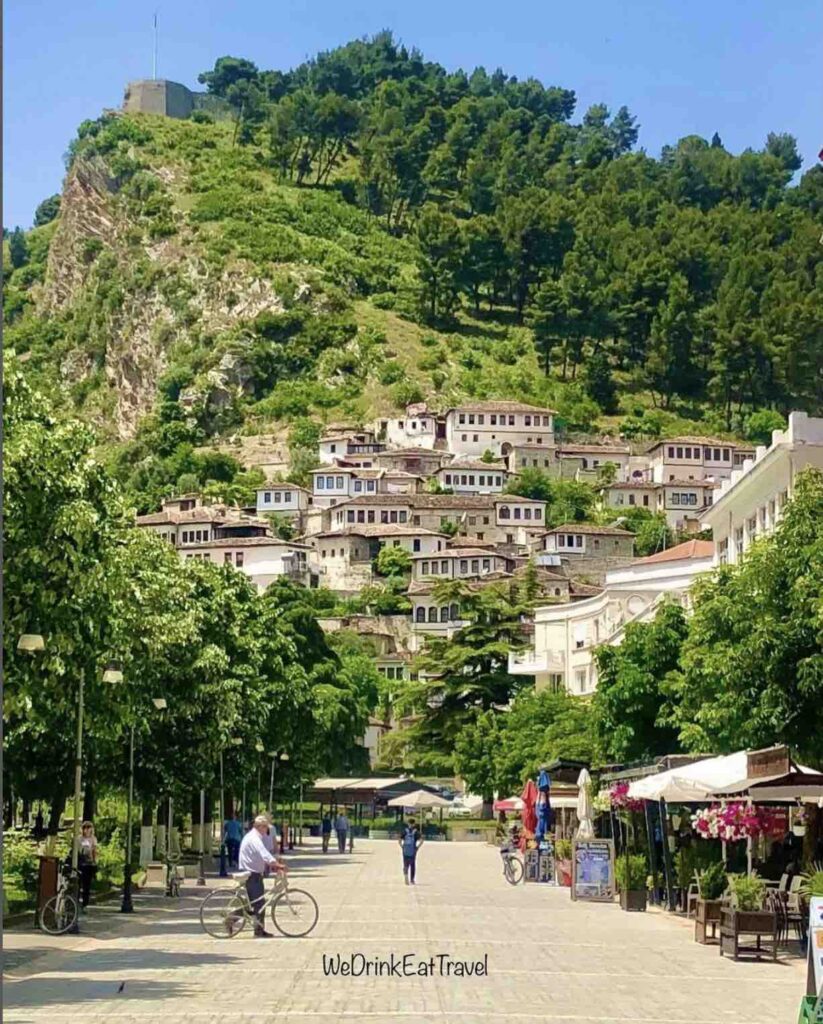 Vlore
This beachside town in Albania, founded in the 6th century… is the third biggest city in the country. This is the starting point of the Albanian Rivieria.
The promenade is flanked with many cafes and restaurants… giving wonderful views of the Albanian landscape. It's very relaxing having some drinks, and watching the world go by!