When it comes to traveling, what is one of the biggest expenses you have to pay?
It's no surprise if you answered with… ACCOMMODATION.
Depending on what your needs or desires are, the prices of accommodation will vary.
For example, budget accommodation such as in a hostel can be around USD $20 per night. Yet, for hotels, it could cost $35 per night, through to $50 to $150… or it could even skyrocket to much more than that! Especially when you travel through parts of Europe, USA or Australia, for example.
Then, by the time you've finished planning and booking your trip or vacation… you'll almost fall of your chair. Because you'll see that your accommodation and holiday costs are in the hundreds… or even thousands of dollars, if not more!
And, what's annoying is that sometimes when you pay for accommodation… it ends up NOT being like how it was described and shown. Then, when trying to get a refund, it becomes a BATTLE! Frustrating, right?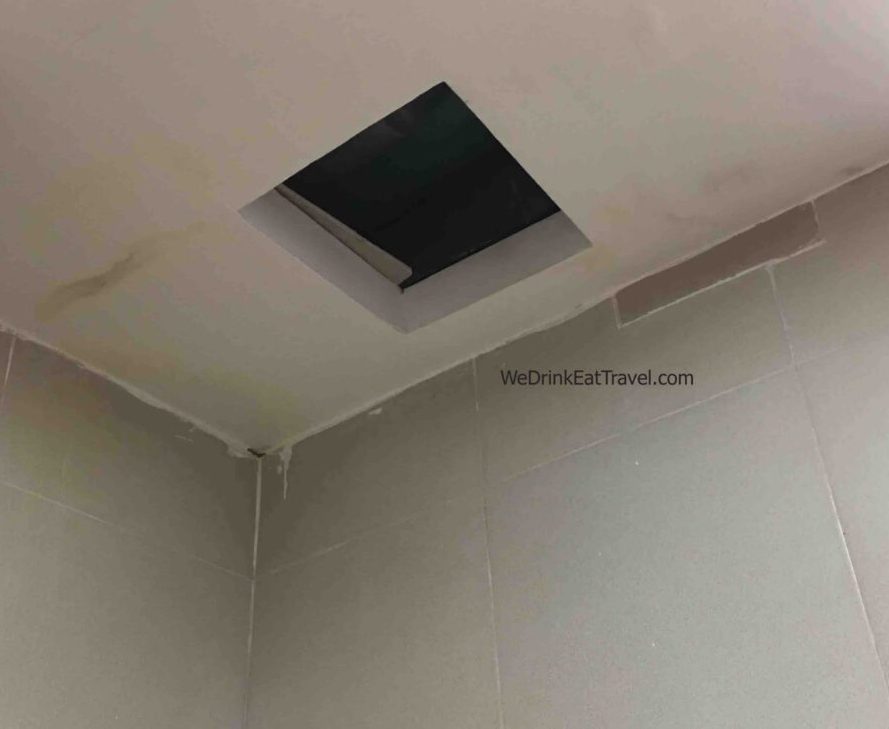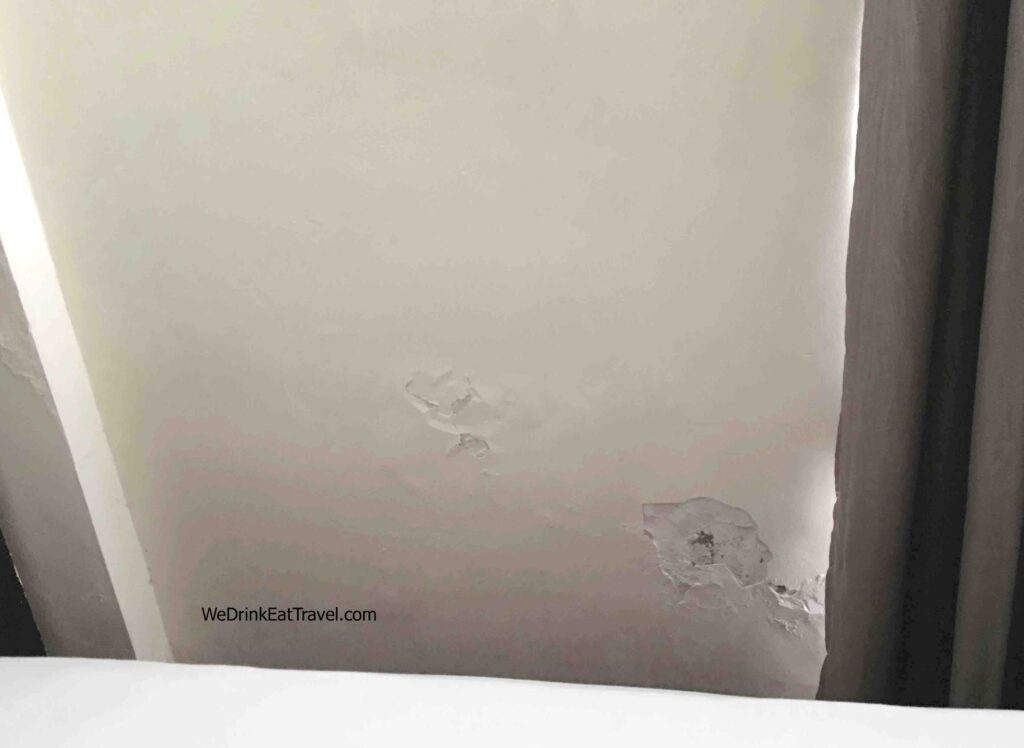 Yet, the reality is that we all need a place to stay when we're traveling… whether it's for a couple of days, weeks or even months. And, sometimes trying to work out how to get cheap accommodation can be a headache.
So, we found out an ingenious way of how to get free accommodation while travelling. That's right, you read correctly… you could stay somewhere and pay NOTHING for accommodation.
Rather than giving your hard-earned cash to someone else… you can keep that money in your own pocket! And, that's exactly what we've done.
Stop Spending Money on Ridiculous Accommodation Prices
We've had the opportunity to stay in free accommodation around the world. We've enjoyed staying in amazing places such as Malta, Thailand, Vietnam, Croatia, Australia, Czech Republic, and Austria… to name a few. And, we've been able to do this WITHOUT spending any money on accommodation.
Plus, the places to stay for free have included penthouses, to city apartments in the heart of the action, to remote places on idyllic islands… through to multiple storey houses, with the most spectacular natural landscape views.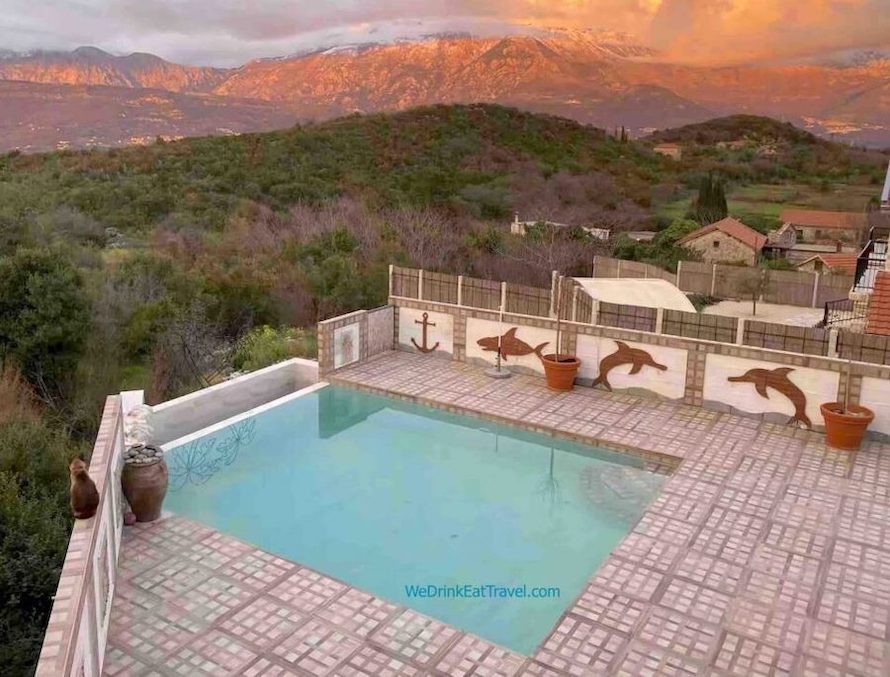 So, if you could stay in amazing accommodation and SAVE YOUR MONEY… wouldn't that be awesome?
Then, you can spend it on things that you really need like essentials. Or, when you go on vacation, why not splurge it on things you dream of… so you can have the most memorable and magnificent vacations ever.
Imagine pampering yourself at an exotic spa, or shouting yourself and your family at a rooftop restaurant… or buying that chic outfit you've always wanted in Paris. Or, imagine soaking up the sun on a private tropical beach, sipping expensive cocktails… or being able to afford to go on the pricey tours to explore your dream destination?
Well, you could do this… because you have places to stay for free, and you save money.
How would that make you feel? Pretty amazing, right? So, how to get free accommodation while travelling?
The simple answer is… house sitting.
If you need help to understand what house sitting is all about, keep reading. And, after learning about it, you'd be crazy not to give it a go!

What Is House Sitting?
When some home owners plan on going away… they're looking for reliable people to look after their home. And, that's when the house sitter gets involved.
The home owners list their house sitting opportunity and needs… via the house sitting websites. Then you, as the house sitter, apply for the sit through the website.
And, in return for looking after their home… you can get free accommodation around the world, while you travel.
Where Can I House Sit?
There are hundreds, if not thousands of exciting places that you could house sit in. From Bangkok to Sydney, New York, London, or even quaint little towns. Whether it's the countryside, mountains, beach, city or even an island… the options are endless.
On most of the house sitting websites we've checked out… you can search for places to stay for free, and not have to sign up to LOOK for potential sits. That way, you could start planning where you might want to go on your next holiday.
Plus, if you didn't want to travel far, you could sit in your local area for a "staycation." So, that means your expenses are even LESS. Or, you could house sit in a different place within your own state or country.
Excited about where to go? Check out the house sitting options available right now!
What Type of Accommodation Are the Housesits?
As a house sitter, there are lots of different types of accommodation. And, this can include penthouses, traditional style houses of character… or cottages to name a few. We've even seen house sits on boats!
So, from getting in touch with nature, through to luxury house sitting, this could be yours to enjoy… WITHOUT spending anything on accommodation.
So, from our experiences, as it's someone's home you'd be looking after… the amenities are usually excellent. It truly is like a home away from home. One of the BIG differences is… you could get FREE accommodation around the world, rather than paying for it.
Plus, while you get places to stay for free, in MOST cases you won't need to pay for expenses like utilities either… even though you'll be staying in someone's home.
And, for all of the housesits we've done so far, which have been up to 3 months per sit… we haven't had to pay for, or contribute to any bills.
It depends on what the home owner's needs are. So, this is up for discussion between the house sitter and home owner.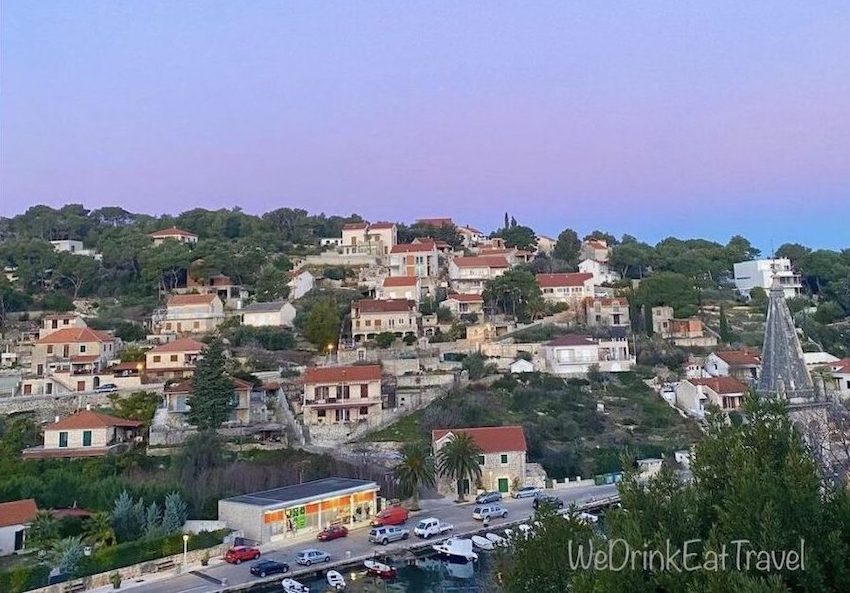 How Long Are the Housesits For?
This length of a house sitting assignment can be for 1 night, 2 weeks… all the way up to 3 months, 6 months or even longer.
Sometimes the home owners want to go away on a quick vacation, business… or other reason. Whilst others may have a couple of homes around the world. So, in this instance, they may spend 6 months in one location… and then the remaining 6 months in their other home, in a different location.
So, the house sitting duration will vary depending on the needs of the home owner.
Is Transport Provided for the House Sitter?
You will need to get to the house sitting location by your own means and costs.
Yet, we have done housesits where we were given use of the owner's vehicles. So, that was helpful and convenient to get around, especially in remote areas.
Plus, it helped us to save more… as we didn't have to spend money renting a car or scooter, for example. Of course, we would fill the vehicle back up with petrol at the end of the housesit.
In most cases… transport is not provided whilst you're doing the house sitting assignment.
Again, you may discuss this with the home owner and see what the outcome is.
What Do I Have to Do as the House Sitter?
As a house sitter, in return for free accommodation… you need to look after and treat the home owner's place with care and respect. Not that hard to do, right? And, depending on the home owner… they may ask you to look after their pets, plants, or collect the mail, for example.
In a few cases, you may only need to look after the home. Yet for most housesits, you'll need to look after pet(s), as well as the home.
And, that's one big reason why we love house sitting… so that we can look after some pets. We don't have pets of our own due to the lifestyle we choose to live. So, we do miss having the companionship, laughter and fun times that pets can provide.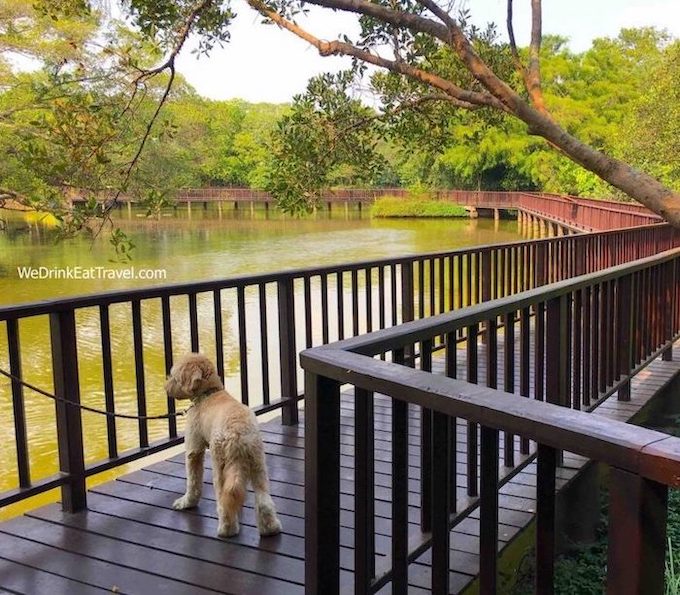 So, with some house sits you may need water the plants or garden. Yet, in some of the places we've stayed in… the homes have had vegetable gardens and fruit trees. And, there's nothing better than home grown fresh produce… healthy and packed with natural, delicious flavors.
Yet, at the end of the day… each house sitting needs may be different to the next one. And, that's where as potentially the house sitter… you'll need to pay close attention to what the needs are, and ensure you can do them.
Even so, the home owners know that you'll also want to travel and explore. So, don't think that you can't go out and enjoy your travels while house sitting… because yes, YOU CAN. And, you'll also be saving money by getting free accommodation.
How Can I Become a House Sitter?
It's simple to become a house sitter. One of the best ways is to join one of the house sitting websites. While most have a membership fee… you should go with a reputable company, such as HouseCarers.
HouseCarers have been in the house sitting industry for OVER 20 years. This gives you peace of mind that they are a trustworthy and reputable company. Plus, their annual membership fee is only USD $50. That's only about $4.20 per month, or about 14 cents per day!
You'd have to agree… that's incredibly cheap.
Especially considering you'd spend HEAPS more than that on accommodation PER NIGHT.
So, with this simple way on how way to get free accommodation while travelling… you'd be crazy not to give it a go.
You Could Save Lots of Money by House Sitting
Here's an example of how much you could save by house sitting…
We were doing a housesit in Porto Montenegro, Tivat. And, so you know, this is a lavish area of Tivat… where many of the "rich and famous" keep their luxury yachts.
Plus, there are many high-end shops and boutiques in this exclusive area.
We had the opportunity of staying in a modern, deluxe 2 bedroom apartment with 2 private balconies… as well as other wonderful amenities, for 14 nights. The size of this apartment was about 170sqm. Plus, we had housekeeping to clean the entire apartment during our stay.
And, our luxurious FREE accommodation… was a stone's throw away from the beautiful waterfront of Porto Montenegro, Tivat.
Now, let's see how much we saved in accommodation by house sitting.
NOTE: The costs are a guide only. Prices will vary according to factors including… booking dates, length, type of accommodation, and number of persons staying.
Example 1:
At the 5-star rated Regent Porto Montenegro in a one bedroom suite, covering an area of about 80sqm… for 14 nights it would cost around USD $3,300 (about 2,690 Pounds / 3,160 Euros / AUD $4,755)! And, that suite is about half the size of where we were staying.
House sitting in Porto Montenegro = $0
You SAVE over USD $3,000 on accommodation (about 2,690 Pounds / 3,160 Euros / AUD $4,755).
OK, so let's see how much the "cheaper accommodation" is, in the Porto Montenegro Village area…
Example 2:
At a 3-star rated Porto Montenegro Zeta in a studio apartment of about 35sqm… 14 nights would cost around USD $1,728. And, that's outside of the Summer season! Imagine what it would be in peak times.
House sitting in Porto Montenegro = $0
You SAVE over USD $1,500 on accommodation (about 1,410 Pounds / 1,640 Euros / AUD $2,490).
They are MASSIVE savings, right?
So, not only could you get amazing, free accommodation around the world and save money… there are other benefits of house sitting.
More Benefits of House Sitting
Get access to facilities you may not have from staying at paid accommodation. Such as a pool to yourself, a well-equipped kitchen, your own private garden or balcony… or air-conditioning, heating, a full bathroom and a washing machine.
Travel to amazing places around the world you've been dreaming of… but never thought possible because of expensive accommodation costs. Plus, you could even discover destinations you never thought of… to add to your list of places to see, explore and experience.
If for whatever reason you can't have animals at your home… you could now enjoy the company of pets, from the furry to not so furry animals!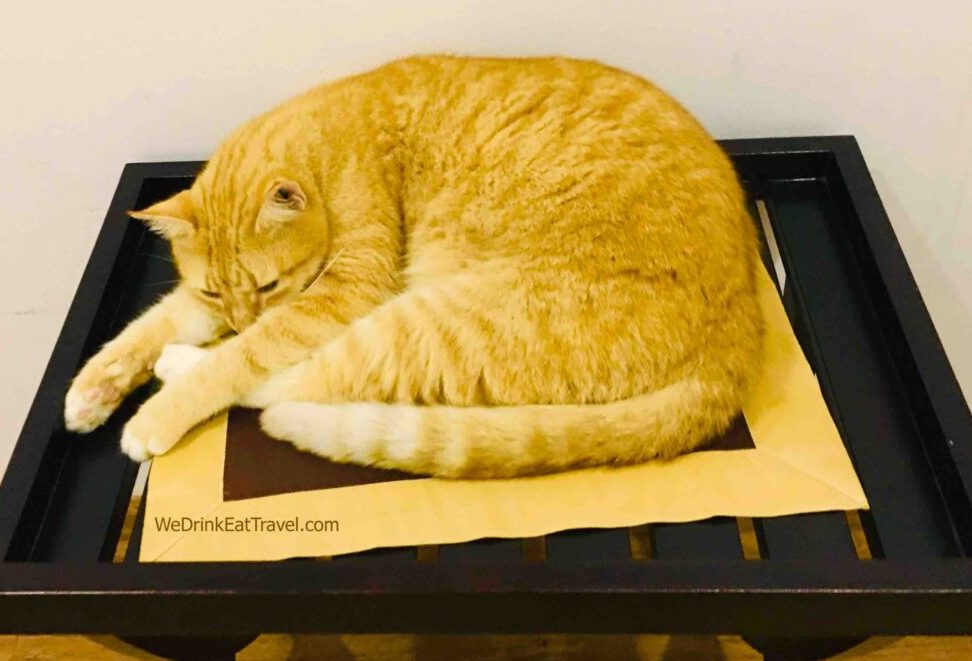 Experience the community of how locals live around the world. Immerse yourself in new cultures, traditions, meet new people… or make new friends around the world. After experiencing new places and environments…. you may even be inspired to live or work outside your home town.
Don't pay expensive accommodation prices. When speaking with some of the locals who own properties and rent them out… during the peak seasons, prices can increase to twice as much! Now, that's even more reason to do house sitting… so that you can avoid paying inflated prices, especially in peak times.
So, there you have it… now you know how to get free accommodation while travelling.
You'd have to agree… accommodation is one of the biggest expenses when it comes to traveling. Yet, if you could save money on accommodation, it could help you have a more fulfilling vacation… so you can spend that money on things you've been dreaming of doing, or wanting to buy.
We've done many house sits around the world, saving us THOUSANDS of dollars! And, with that extra money, we've used it on things like flight upgrades, limousine transfers, through to… staying at elite rooms in 5-star hotels, and experiencing upmarket restaurants and bars.
Plus, by doing house sitting… you could finally visit that destination you never thought possible. Or, you could discover new places that were never top destinations on your list.
For example, we've had places to stay for free in dream destinations… like Malta, Austria and Croatia. Plus, we were able to discover amazing new destinations, such as Belgrade, Serbia. We've had some of the best times ever!
So, why pay for (expensive) accommodation if you don't have to?
Plus, you could stay in incredible accommodation including penthouses, country cottages, mountain chalets… through to modern city apartments, lakeside lodges, or beachfront bungalows.
House sitting gives you an opportunity to get places to stay for free around the world… simply by looking after someone else's home, pets, or plants.
So, don't delay! Get an annual house sitting membership now… with a reputable organization, such as HouseCarers.
See where you could go around the world, and where you could stay…