Paul and I were hankering for a buffet breakfast one morning in the beach town of DaNang.
We'd been to this place before on our last trip to DaNang. So it'd be good to see what had changed, considering development was on a rapid increase before we left.
The place we're talking about is the restaurant called Taste Of Viet, at the Avatar Hotel. The Avatar is a 4 star hotel on 104 Hoang Ke Viem Street, in the My An Ward.
With a great location, it's only a few minutes walk to the beach.
The Avatar Hotel offers a buffet breakfast daily from 6:30am to 10:00am.
And the price per person is only 130,000 VND (about USD $5.60). Sounds cheap, right?
Well, let's take a look to see if it's worth it…
A Sneak Peek Into Taste Of Viet Buffet Breakfast…
The restaurant Taste Of Viet, is on Level 3 of the hotel.
There was a staff member at the door who opened it and was greeting us. She waved us in. After telling her we weren't staying at the hotel, another staff member took us to a table.
There's seating on the right hand side of the restaurant.
Yet for us, even with the curtains closed to block out the sun… it was too warm sitting by the windows. So we sat on the opposite side next to wall.
A few meters within the restaurant, several of the staff remembered us. With big smiles they welcomed us back.
The same background music was playing at a good volume. When we went it wasn't busy, so there weren't throngs of people crowding the buffet.
To start off with we each got a Vietnamese coffee without condensed milk. It was dark and very strong! We also got a fresh watermelon juice too.
The Vietnamese seem to love putting sugar in everything, even in sugar cane juice! So whenever we have juices or coffees for example, we always ask for no sugar.
Again, like many places we've visited, it was warm. It got worse when we were eating too. In saying that, we've had worse conditions even in 5 star hotels. You can read our experiences at the Pullman Resort DaNang breakfast HERE.
Yet, if you love the hot weather and eating outside… there are some tables and chairs shielded by big umbrellas. They're next to the pool area…
The Food and Drinks at the Buffet
So let's check out what was on offer, at the Avatar buffet breakfast the day we went…
As we walked toward the buffet area, on the right hand side were tables with coffee, tea, condensed milk, water, milk and juices. The juices are not entirely fresh, and they do have added sugar in them.
Then there's an array of fruits, yogurts and cereals…
Next to the cereals were a range of danishes, mini cakes, spreads and more…
Beside those were sliced white and brown bread, as well as sliced up pieces of baguette bread, pancakes, and a toaster…
The cooks pre-prepare fried eggs sunny side up and well done. Yet, we also had the staff whip up some fresh omelettes for us, and scrambled eggs…
There's also kim chi, which we found to be spicy. So if you want to clean your insides try the kim chi! Here there was a range of condiments we could add to our meals…
Next to this section included a soup noodle pot, grilled vegetables, pickled vegetables, sweet potato, a salad bar, cold meats, pate, and cheese…
Then, beside that were some food warmers…
On the day we were there the hot food in them included… rice porridge, buttered corn, bacon, sausages, hash browns, and stir fried noodles with vegetables and chicken.
We Drink Eat Travel Wifi Internet Speeds
Wherever we go, we try to remember to get the wifi speeds, especially for you digital nomads.
So at the Taste Of Viet Restaurant it clocked up… 23.6 mpbs for the download speed, and 25.9 mbps for the upload speed. We thought that was great!
Would We Come Back To Taste Of Viet?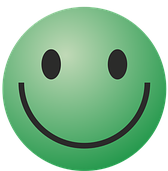 For a big feed to start the day, with eggs made to your liking, we would come back. Plus, it's at a ridiculously cheap price of 130,000 VND (about USD $5.60) per person.
Even though it was warm the day we went, we'd hope next time the air conditioner was real low!
So you can fill up on good food, with very good service. The staff are pretty efficient at clearing the plates off your tables. If you want them to make you something because you have dietary requirement, they're happy to oblige too.
The re-stocking of food was much better than other places we'd been to! We also didn't feel rushed. Despite the warm conditions, it was worth it for what we paid.
Like This? Share it and comment on it!
Note: All of our reviews and comments are our opinions and no-one else's. Even if we receive complimentary goods or services we share our opinions honestly.