REVIEW
Accommodation: Mercure Bangkok Makkasan Hotel
Location: 1599 Kamphaeng Phet 7 Road, Makkasan, Ratchathewi, Bangkok, Thailand
Room Type
Booked Superior Room with 1 King Bed, Upgraded to Privilege Room with 1 King Bed
Loyalty Program or Deals Used
Le Club Accor Hotels / Accor Plus
Research and Booking
Paul and I were looking for a 1 night stay with the Le Club Accor Hotels Group in Bangkok. This is our first place to search for hotel accommodation. After that, we search for accommodation on sites like Skyscanner.
Now, we wanted somewhere with a pool, where we could relax…
So I checked the Accor Plus website to see if there were any deals. In particular, I searched the Red Hot Rooms section…
To my delight there was a great deal! It was with the 4 star Mercure Bangkok Makkasan Hotel.
For 1 night the rate for a Superior Room with 1 King Bed was 1647.80 baht (about USD $51.50).
For us, having Le Club Accor Hotels Platinum status… this rate included complimentary buffet breakfast.
The Location
If you've been to Bangkok or researched it, you may have heard of Makkasan. Makkasan is one of the stops on the ARL (Airport Rail Link) from Suvarnabhumi airport.
According to Google Maps… this Mercure Hotel is about 750 meters walk from the Makkasan Airport Rail Link station.
We had taken a Grab car from the Sukhumvit Nana area to here. This cost about 100 baht (about USD $3.15).
Check In

After arriving at the Lobby area of the hotel, we dragged our suitcases up one small step. Then, automatic sliding doors opened…
We walked into the lobby but couldn't see reception to check in. We saw a concierge desk and a few seats. We looked around yet didn't see any staff.
I then saw a sign saying reception was on the 8th floor. OK, weird set up.
As we were waiting for a lift, which didn't seem to be moving… another guest who was sitting in the lobby area pointed us to where the lifts were. Thanks!
Where the heck were we standing at then!
So, once you walk into the lobby area, go straight ahead to the lifts. Then go to floor 8 for reception. A strange design! Below are photos of reception on Level 8…
Despite the weird design, at check in the staff were very professional and pleasant. Being Platinum Le Club Accor Hotels members, we got an upgrade to a Privilege Room. Nice!
A Privilege Room costs about 3,000 baht (about USD $95). Did we think the upgrade was worth it? Read on to find out…
The Room
The complimentary upgrade to Privilege Room was on Level 23. So up we went!
After the lifts had opened to our floor, this huge print stood out against the fawn colored wall.
Then, as you walk down the corridor to the rooms, here's what you can see…
Lined along each side of the corridor are more massive prints of Thailand Each one showcased an attraction, and there was a QR code next to each.
It was actually a nice touch having these pictures. It brought a feeling of warmth. So thumbs up for that creativity and being different in a good way!
Yet, compare that to when the lights had gone out for some reason! Eerie.
Now, once we opened the door it was warm in the room, as the air conditioner wasn't on. Plus, we immediately turned our noses up as it smelt a bit musty. Blah!
Paul's immediate reaction was to turn that air conditioning on, to fill the room with ice cold air!
The Bathroom
The next thing we noticed was the bathroom design. It was weird and not to our liking. The shower, toilet and basin were all separate from each other… But the basin was out in the open!
On a positive note… There was a good range of amenities like soap, shaving kit, comb, shower cap, body lotion, shower gel, shampoo, and vanity kit…
The Rest Of The Room
The bed was a king size which Paul was happy about! There were also two types of pillows that were light and comfy. Our heads would sink into them just perfectly.
Unfortunately the off putting thing was that there was a disgusting stain on the sheets… Gross!
Moving right along…
There were two side tables where one had a Bose sound system on it. Look at the design of the furniture…
I don't know if I liked it or not. What do you think? Yet, I guess it was a bit unusual… a bit different!
There was a long violet colored couch with cushions… This was actually nice to spread out on and relax.
There was also a medium sized desk and chair. The annoying thing was that the desk had a horizontal bar at the foot of it. So you couldn't pull out or push in your chair with ease. You had to constantly lift the chair!
Another thing we found weird were the curtains. The blackout curtains were behind the sheer curtains. We can't recall ever seeing this. It wasn't a big deal. Yet, it was somewhat frustrating having to open both.
Once we opened both sets of curtains, here was our view…
Opposite the bed was a big flat screen TV. Next to that was a luggage storage area…
There was a mini bar with small fridge, a coffee pod machine, complimentary tea, coffee, and two bottles of complimentary drinking water…
Next to this was a cupboard. Inside were robes, slippers, drawers, umbrella, and a safe…
On the welcome letter, we were to receive complimentary fruits and pastries in our room. Unfortunately there weren't any!
Not a big deal but it would have been nice, considering being Platinum Accor Hotel members.
We suspect the gift was missing because the room they were originally were going to put us in was not ready yet. They then offered a different room that was available.
Yet, the phrase… "Better late than never" was ringing in my head.
Overall the room was fine. Yet, it did feel a little cramped though, especially around the desk and couch area. Also, after a couple hours the musty smell in the room had gone thankfully!
The Privilege Lounge
We were craving some bubbles (the non-alcoholic variety), in the afternoon after we checked in. So we thought it'd be a good opportunity to check out the Privilege Lounge.
At reception they let us know that the Executive Lounge was on Level 10. So we headed down and once we got to level 10 we saw this sign….
Hmmmm… where was the Privilege Lounge?
So we wandered down and saw the gym to the left. On the right was a little bar and the pool area.
We then saw a place called the M Wine Lounge. We decided to go in and ask someone where the Privilege Lounge was…
His response was that it was here, in the M Wine Lounge… But it didn't start until 5pm.
He then pointed at a little bar fridge with water and soft drinks. He mentioned that we could get soft drinks instead. Great!
I ordered a tonic water and Paul asked if there was any soda water… To which the response from the staff member was yes… It was 100 baht.
STRANGE… from our experiences, non-alcoholic drinks like sodas have been free in executive lounges.
Then I asked is it not free? Then he said "Yes, free." Hmmmm… a bit weird.
It was also a little awkward as I wasn't sure if I could get the drinks myself from the fridge or if they had to serve us. The staff member eventually served us!
There were no snacks offered either, not even a peanut! LOL.
Yet, the M Wine Lounge has a chic, stylish, modern feel to it…
We thought is was a shame that it's not a separate Executive Lounge. It doesn't feel very exclusive as anyone can walk in.
The Privilege Lounge For Evening Drinks And Canapes…
We later came back to the Privilege Lounge / M Wine Lounge in the evening. Another section had opened up which was even more chic than the front section!
Once we sat down, we ordered our first drink from a staff member. I thought I'd start with a white wine. Paul ordered a beer. Yet, at the Privilege Lounge there were no white wines on offer that night, just red wine! CRAZY!
Don't you think that's ridiculous considering this is a WINE Lounge?
I tried to cover the shocked look on my face. I felt embarrassed for them!
Our drinks quickly came out though…
Do you notice anything a little weird in the above picture? We were starting to enjoy our beers when Paul said, "That flower arrangement looks like it should be on top of a funeral casket!"
I wasn't sure whether to laugh or feel anxious! Plus, it was big so it got in the way.
A positive was that the furnishings were lush, and it was nice and cool inside.
We'd mentioned our dietary requirements to staff earlier. They had catered well enough for us and made us some special sandwiches, so great job there.
Here's the other food that was available at the executive lounge that night…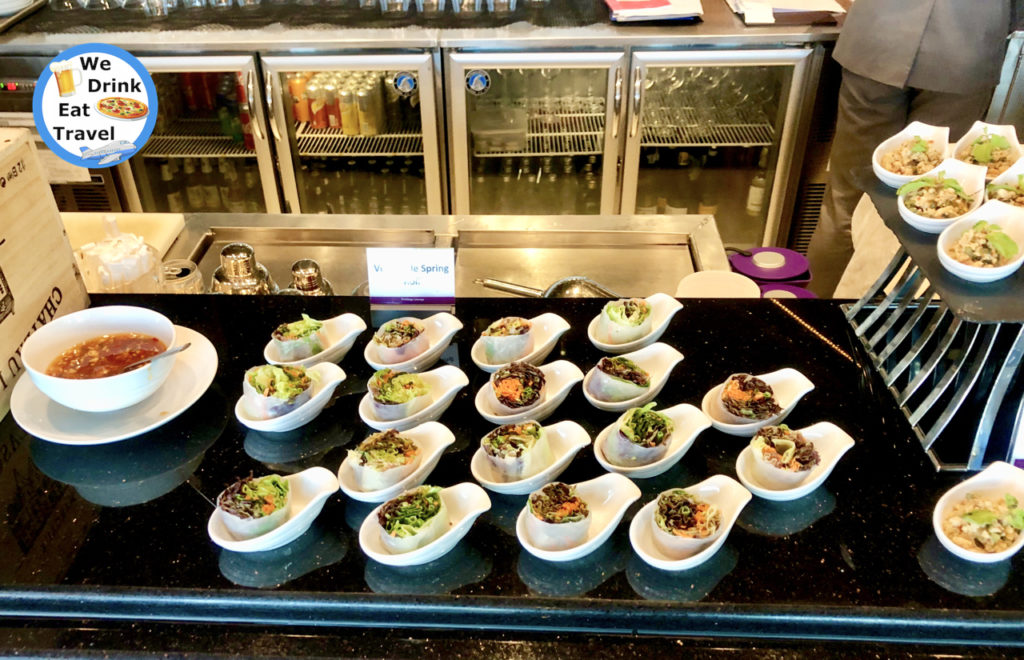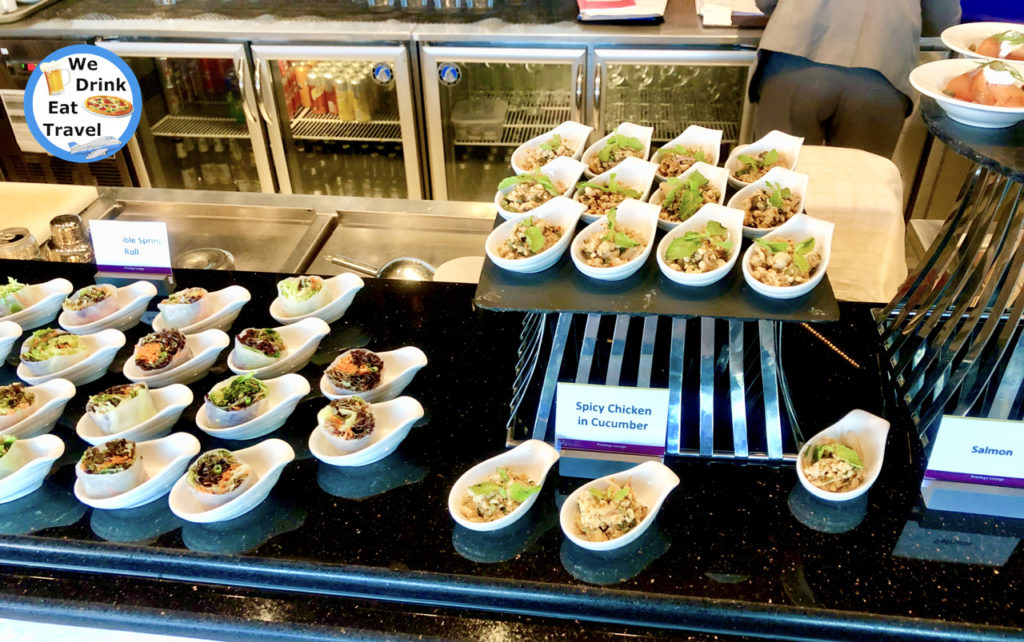 As we relaxed in the M Wine Lounge, we noticed the other guests coming in for the evening drinks and canapes. We were surprised!
There musn't be a dress code. People had walked in wearing their pool gear!
Again, such a shame as Wine Lounge is furnished so beautifully.
Dining
On the 10th Floor is the Pool Bar. We didn't try anything there. Yet, when we were there we saw people enjoying beers, cocktails and pizza.
As part of our Accor Hotels Membership, we got a voucher for 2 free drinks. We could use it in the Lobby Bar, which was actually on the 8th Floor! So we headed on down…
Having been to the Privilege Lounge / M Wine Lounge, we noticed there were better drinks at their Lobby Bar for Members.
And the funny thing was… they had white wine!
If I could get white wine in the Lobby Bar… wouldn't it be easy for them to grab a bottle or two from the Lobby Bar, and bring them up to the Privilege Lounge?
OMG, come on Mercure… get with the program! LOL!
I chose a white wine and Paul surprisingly opted for a Mojito…
The Lobby Bar is outside The Station Restaurant. This is the hotel's main restaurant. For us, we had he option of breakfast in the Privilege Lounge or buffet breakfast in the hotel's main restaurant.
We opted for buffet breakfast in The Station Restaurant…
Buffet Breakfast
The restaurant was large and open. It felt spacious.
Look at how dirty this chair was though! We didn't put our bodies into that.
Now take a look at what was on offer when we were there…
A section with dried fruits, olives, cold meats, cheese… I think Paul and I ate them out of black olives. LOL!
There was a fruit section…
A section with juices and water…
Milks and cereals…
A salad bar with condiments…
A bakery section with sliced bread, bread loaves, pastries, danishes, muffins, bread pudding, and spreads. There was yoghurt next to the spreads too.
There was Vegetarian Corner too. Yet all it had were sliced tomatoes, a beetroot salad and dips. There were other vegetarian dishes dotted around the buffet area though.
There was also a made to order noodle soup station, and next to it was dim sum, and other soups…
The other hot food included grilled potatoes, tomatoes, sausages, baked beans, stir fried vegetables, pancakes, French toast, fried eggs and more.
You could also order eggs cooked to your liking…
We've been to other similar buffet breakfasts where they've had better variety… and more hot food options. Yet, overall the breakfast was OK.
Mercure Bangkok Makkasan Hotel Amenities
Pool
There is a pool area which seemed fine. There were lounge chairs, as well as a range of chairs and tables. Be aware that there are no umbrellas. Plus, the lounge chairs don't lie flat!
If you want some shade there's a small section next to the Pool Bar.
Unfortunately the Airport Rail Link trains, and the noisy diesel trains drowned the serenity at times.
The view wasn't too bad if you didn't look down at the Railways below. In fact, Paul got a really good shot of the sunset later…
Fitness Center
Next to the Pool Bar is a fitness center with like new equipment, and air conditioning that worked well…
There was also water, fruit and towels…
It was good for a workout.
Massage
Need a relaxing massage? There are several options to choose from…
Free Shuttle Tuk Tuk Service
The Hotel offers a free tuk tuk service to Makkasan MRT and Airport Rail Link Station. It runs from the morning every half hour until about 6:30pm.
Free Shuttle Van Service
They also offer a free van service that takes you to Central World Shopping Center in Siam. Once in Siam you can shop until you drop!
If you use any of those ride services you'll need to make your own way back.
Around The Mercure Makkasan Hotel
This section is going to be short! There's not much within walking distance to the hotel.
It's nearby the Airport Rail Link which is handy if you need it. Also, as mentioned before, you could take the free transport services to Makkasan MRT and Central World at selected times.
Well, we ended up catching a Grab Car into Sukhumvit for some nightlife!
We Drink Eat Travel Wifi / Internet Speed Test
For us, the wifi speed was slow. The test from our room clocked up 9.74 mbps on the download, and 9.57 on the upload.
With the wifi you don't need to enter a username or password to use it.
The Pros and Cons of Mercure Bangkok Makkasan Hotel
Pros
The air conditioner generally worked really well throughout the hotel
Mostly the staff were very friendly and polite, especially in the Privilege Lounge
The pool area was nice despite the chairs unable to lie flat
The M Wine Lounge was chic, cool and cosy
The furnishings in the hotel are generally in good condition and have a "new" modern feel
Cons
The room had a moldy smell in the room when we first walked in. Yet after we put the air con on it seemed to have subsided. So not sure if this is same for the other rooms
Slow internet speed for our standards
The Privilege Lounge is not an exclusive area
The lounge chairs at the pool do not lie down flat
There's not a great deal around within walking distance
Would we stay here again?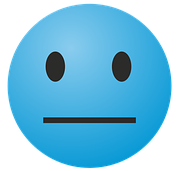 Hmmm… that's a tough one to answer.
The hotel is new compared to other hotels we've stayed at lately. So the amenities and the rooms are in good condition.
Yet, there's not much to do around the hotel close by.
As a Platinum Le Club Accor Hotels member, it was great to get complimentary breakfast… as well as free access to the Privilege Lounge / M Wine Lounge. It's a shame that it's not in its own exclusive area though.
There were other small things that made the experience less pleasurable…
Like the Executive Lounge / M Wine Lounge not having white wine. Yet, on that same night we could get complimentary white wine in the Lobby Bar… That horrible stain on the bed sheets… The pool chairs that don't lie flat!
If it was only for a couple days then we may come back again. We've had worse experiences before!
Have you been to the Mercure Bangkok Makkasan Hotel? If you have, we'd love to hear what you thought about it!
Like This? Share it and comment on it!
Note: All of our reviews and comments are our opinions and no-one else's. Even if we receive complimentary goods or services we share our opinions honestly.