Some of the best experiences you can have is mingling with the locals… and seeing how they live their day-to-day life.
Thanks to some expats we met, they suggested we check out a local market in Sathorn while we were in the area.
While Bangkok has its fair share of markets… you won't find this local market if you're walking on the main roads.
This no frills, cheap and cheerful market is tucked away in an old warehouse style building.
This old local market I'm referring to is Suan Phlu. You won't find any English signs telling you where it is…
So when you're on Suan Phlu Road, look for Suan Phlu Soi 8 and you're almost there…
Opposite this street are many street food stalls. They sell everything from fried chicken to sweets. Look out for them as they will help to get you there.
On the day I took this photo it was very early morning… so all the little pop up stalls hadn't set up yet. You'll also see this little alley, which will take you to the market…
This market is much smaller compared to others… yet it has a lot of your staple produce and at good prices.
You won't find many tourists here, let alone souvenirs! Every now and again some expats will drop in to get some fresh local produce.
If you want to experience cheap Thai food made by locals for the locals… try some grub here!
At one of the stalls they had a freshly made noodle dish…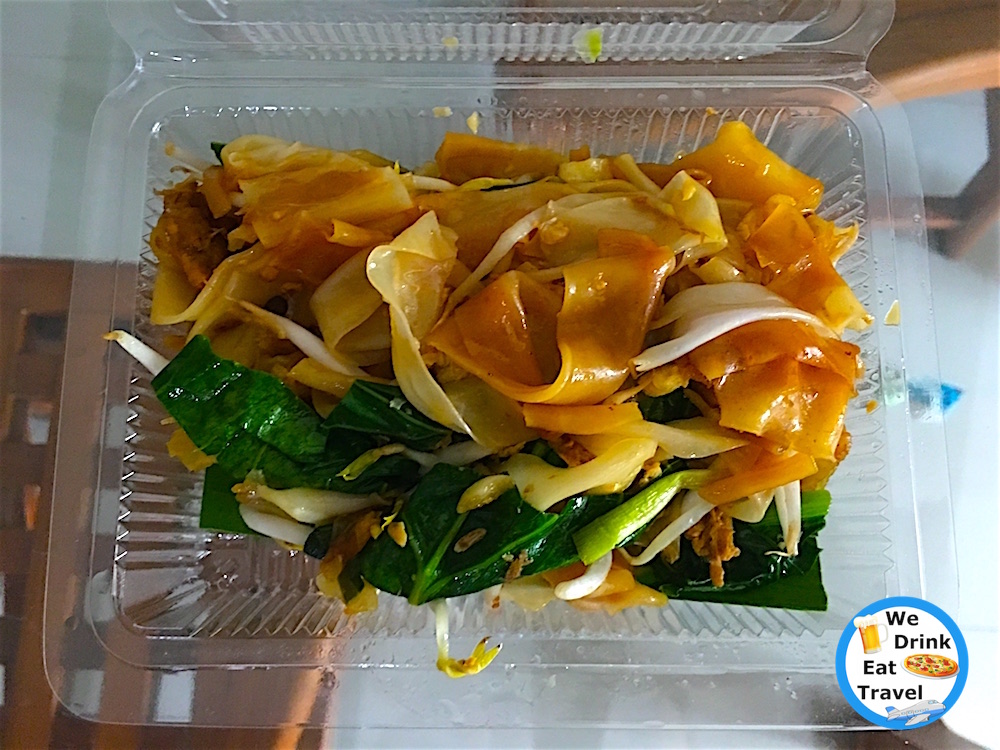 When I spoke to the stall owner and asked how much it was, she said, "So cheap! Cheap, cheap! Only 20 baht." (20 baht is about USD 60 cents.)
They are small sizes… yet it was cheap and it was really tasty too, which was great. Paul said he could've eaten 4 of them himself for breakfast! He is a hoover though – ha ha!
There's plenty of other Thai street food here too, some of which looks appetizing. They love serving it up in the plastic bags!
The produce is cheaper compared to some of the other markets, and even supermarkets.
You can get meat, tofu, eggs, vegetables, fruit, condiments, spices, snacks foods, oils, rice, legumes, noodles, and more!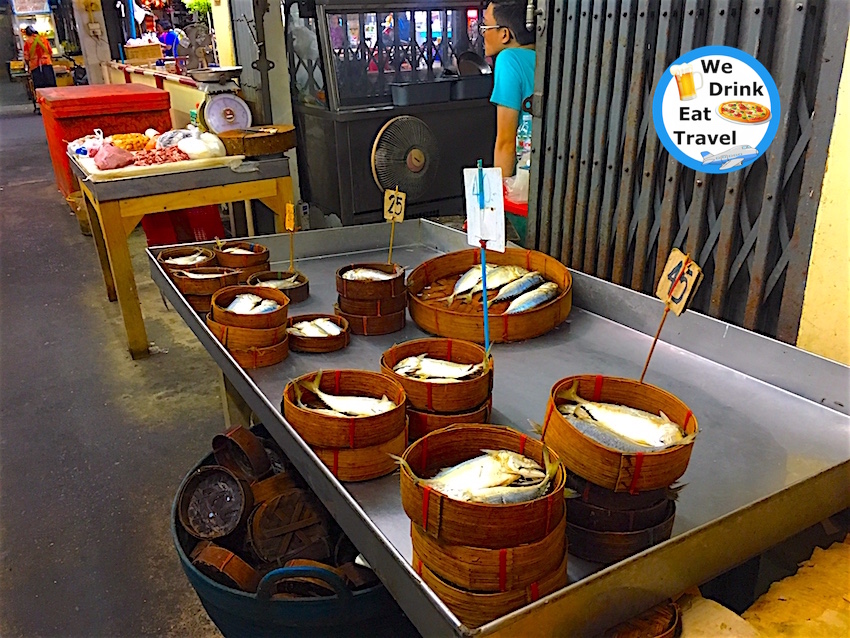 Not many of the stall owners speak English, and you won't find English signs… yet they will do their best to help you.
The opposite side of where the fresh produce is other small random gadgets. There's also household goods, personal care goods, flowers, some clothes and more food stalls…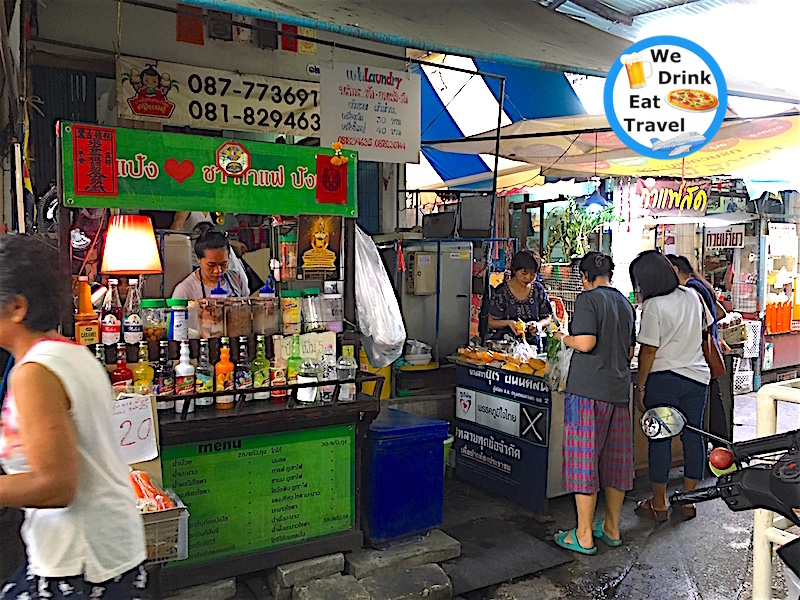 It's a no frills all round good local market.
There are songthaeows that go down this street. So for a short trip you'll only pay about 10-20 baht (about USD $0.30 to $0.60)…
You can also take a local bus like a true local!
Once you're in this area, take a wander down Suan Phlu Road. You'll find that there's more to do and see… and I think you'll be quite surprised. I'll cover this in a blog post about Suan Phlu another time.
But for now, if you're in the area… pop into Suan Phlu Market to experience shopping and food like a local!
Like This? Share it and comment on it!
Note: All of our reviews and comments are our opinions and no-one else's. Even if we receive complimentary goods or services we share our opinions honestly.