Paul and I had heard lots of great things about Hue, a former capital city of Vietnam. It is a modest town, culturally rich with amazing architecture, including… The Complex Of Hue Monuments is in Hue, which is one of the 8 UNESCO World Heritage Sites in Vietnam.
From the ancient tombs of former emperors, the incredible Imperial City, the serene Perfume River, to the magnificent mountain vistas that will take your breath away… It sounded like somewhere Paul and I wanted to see for ourselves.
We were staying in Danang at the time. And there were several ways that we could get to Hue from Danang. This included by plane, motorbike, train, bus, van, or private car.
While I was doing a bit of research, it seemed that for us, going by car would be the best option for us.
By car, it would take about 2-2.5 hours (100 kilometers) from DaNang to Hue, not using the tunnel.
This is quick compared to other options say by bus, which would be around 3.5 hours. But stopping at sights along the way, would of course add more time.
Which Private Car Company Did We Choose?
I researched several different private car companies… And I noticed one that had many positive reviews.
That car company was called, VM Car. Their website address is: http://vmcar.com.vn/
Having looked at their website it seemed professional and reliable.
They had many different touring options to choose from at varying prices. And, we could also tailor the itinerary to suit us.
Plus, on their website the standard inclusions and exclusions were these:
Included
English Speaking Driver
Private transport by high quality of car
Door to door service (within town center)
Petrol, all tolls, parking fees
Bottled water
Free Wi-Fi
Excluded
Food and drinks
Entrance fees
Additional stops as mentioned in the itinerary
Gratuities (optional)
NOTE: The driver is not a tour guide. So if we wanted a guide we would've had to pay for one at the different tourist sites.
Or, we'd have to look for another company where the driver is also a tour guide. Otherwise we pay for a tour guide to come along for the journey.
VM Car also had a live chat option that I decided to use. The person on the chat at the time was Ms Trang. She was helpful and efficient. Her service and her English was good.
She followed up by sending the details of the trip via email, and Whatsapp.
How Much Did The Private Car Cost & What Was Included For Our Trip?
In the end we chose a private car option from Danang to Hue. And, included in that option was to stop at the Hai Van Pass, Lang Co Beach and Lap An Lagoon. The cost for this was USD $55 for the 2 of us.
Yet, we wanted to add 4 more sights along the way, which were… Tu Duc Tomb, Minh Mang Tomb, Khai Dinh Tomb, and Thien Mu Pagoda.
We would have to pay an extra USD $ 25 to see these sights.
So, our itinerary was:
1. Hai Van Pass
2. Lang Co Beach
3. Lap An Lagoon
4. Tu Duc Tomb
5. Khai Dinh Tomb, and
6. Minh Mang Tomb
7. Thien Mu Pagoda
And the total cost for all this for the 2 of us, plus door to door service in a Toyota Vios sedan was USD $80.
WARNING:
On their website it states that there are no credit card fees. Yet, when I was on the chat Ms Trang, she told me that there would be credit card fees of 3% added to the total.
Pros And Cons Of A Private Car From DaNang To Hue
From what Paul and I discussed, overall there were more pros than cons of using a private car from DaNang to Hue. So here are some of them…
PROS:
We could leave whenever we wanted, and do things according to our schedule and no-one else's
We would get picked up and dropped off at our accommodation right at the front door, making it convenient
The trip would mostly be in air conditioned comfort to keep us cool, and get relief from the heat
We could make stops along the way, whenever and wherever suited us
The car was clean, and we wouldn't have to use or share facilities like dirty toilets
We didn't have luggage restrictions or challenges
It was quicker than other forms of transport, like the bus
CONS: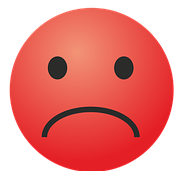 More expensive than other transport options if it's one or a couple of people
Can't walk around and stretch your legs in the car without stopping
Would We Recommend Getting From DaNang To Hue By Private Car?
Yes. All in all, the trip was fine. And while it's more expensive than taking a bus or train for example… we wanted the flexibility, convenience and privacy.
The driver was safe and didn't drive like a maniac like we've heard of some other drivers!
The driver was reluctant to turn up the air conditioning for us at certain times, and we didn't get the bottled water as stated. However, not that this was a big deal for us.
We never got notified before our trip of the car we needed to look out for. And we didn't think about this until afterwards, but it wasn't an issue anyway.
The door to door service, and being driven around to sightsee was stress-free and handy… especially in the hot and humid Hue Summer weather.
So, I guess you have to weigh up what's more important to you…
Yet, if you can budget for it, pay for a private car and let someone else chauffeur you around in comfort… so you can focus on enjoying the amazing sights of Hue.
Like This? Share it and comment on it!
Note: All of our reviews are our opinions and no-one else's. Even if we receive complimentary goods or services we share our opinions honestly.