REVIEW
Accommodation: Gold Hotel Hue
Location: 28 Ba Trieu Street, Hue, Vietnam
Room Type
Booked Superior Double Room
Loyalty Program or Deals Used
Shopback / Agoda
Research and Booking
Going to Hue Vietnam was almost a last minute decision for us. Having heard so many great things about it from family and fellow travelers… we thought that while we were staying in DaNang, we should go.
There are plenty of accommodation options in Hue. Yet, we were looking for a 4 star hotel or above… in an area that was walking distance to bars and food places.
After doing a quick search on Agoda, I found the Gold Hotel. Agoda had listed it as a 4 star hotel and it was on special at the time… being over 60% off the normal rate. Plus, the rate included free buffet breakfast.
It also ticked the boxes for us in terms of location. So with that, we booked on Agoda using the Shopback site.
In the end, after all discounts… a standard room at the Gold Hotel Hue cost AUD $50.50 (about USD $35.20).
The Location
Gold Hotel Hue is on 28 Ba Trieu Street… which is on the opposite side of the Imperial City, and a couple of kilometers away.
The location was fine for us as it was only a few minutes walking to bars and food places. In fact, we did a couple of bar crawls while we were there. You can check out our blog post about it HERE.
It took us less than 10 minutes to stroll to the waterfront of the Perfume River too… And the Truong Tien Bridge which we crossed to get to the Imperial City and Citadel.
In a moment, I'll go through things to do around Gold Hotel.
Check In
It was so hot in Hue, especially after a lot of sightseeing. So when we arrived at Gold Hotel, we were smelly and sweaty!
There were stairs leading up to the entrance of the hotel. Thankfully we only had backpacks… because it would've been frustrating carrying big luggage up the stairs.
After handing over our passports the staff asked us to sit down in the lobby and wait.
A couple minutes later one of the staff members advised that our room wasn't ready. So we could either wait, or upgrade to a deluxe room for an extra fee, so then we could check in straight away.
We couldn't be bothered arguing with her as we were desperate for showers and air conditioning… and it seemed that their English wasn't that great. So we ended up paying the extra Vietnamese Dong.
Check in time was 2pm and we arrived about 2:45pm. So the room should've been ready. Not a great start to our stay.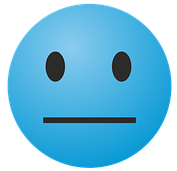 The bell boy (man) then was insistent on taking us up to our room… even when we told reception we didn't need his help. All we had were 2 small backpacks.
Then as we were waiting at the lifts the bell boy came over and asked for our room key. He saw that it was in my hand and grabbed it.
Then he tried to get my backpack, but I pulled back. He tried again, then Paul snatched my backpack, and the bell boy left it alone.
When we were in the lift the bell boy was complaining to us about how tired he was… and yawning with mouth wide open so we could see his tonsils.
OMG, was he for real? What an interesting check in experience we had. Now, to the room…
The Nightmares In Gold Hotel Continue…
Once the lift opened for our room on level 4, all we could hear were loud screams and noises.
Our room was not only right next to the elevator, it was next to the gym and pool area.
Once the bell boy took us into the room and left us… even with the door closed we could still hear noises from people in the pool area.
I had visions of not being able to sleep! So I called reception and asked to have the room changed to somewhere quieter.
Yet, if we wanted to do this we couldn't move to the new room until 5pm… a 3 hour wait.
Anyway, to cut a long story short… we were able to get a quieter room on a higher floor. Plus, we only had to wait a half hour.
Originally we'd booked a superior room, which is their base room. So after having paid for an upgrade we didn't really want, perhaps it was worth it…
The Room
We couldn't imagine what the superior room would've been like because the deluxe room was SMALL for us… and it didn't feel deluxe!
Surprisingly the bed was firm, which we liked so that was a positive. Yet, the pillows were like rocks!
Unfortunately the curtains didn't shut properly… so the light would light up the room in the mornings as our wake up call!
There was a cupboard with shelving underneath. Inside the cupboard was a few coat hangers, a safe and a couple of robes.
Perhaps the robes were to make the room feel more deluxe?
Opposite the bed was a small flat screen TV, desk and chair…
On the desk was a lamp, kettle, complimentary tea, coffee and 2 small bottles of water. There were also snacks that we could buy.
By the way, the room is quite dark at night as there wasn't much lighting.
The Bathroom
We couldn't believe the bathroom had a tub! And it shocked us that the bathtub seemed clean and the plug worked.
Now that was a positive thing… we could soak in a good bathtub and relax our weary bodies after walking for miles sightseeing.
The shower head was a hand held device rather than fixed, or with both…
Opposite the bathtub was a sink and hairdryer. There were also bathroom amenities… these included soap, toothbrushes, toothpaste, comb, cotton buds, shampoo and bath foaming liquid.
For a 4 star hotel, the room seemed pokey and didn't have a feel of deluxe to us.
Yet, another positive was that the air conditioning stayed on even after we took the key out. So the room would be ice cold after coming back from the sweltering heat outside.
Now, here's a little story for you…
The next morning, I thought I was dreaming, as I heard music that was like from an ice cream cart roaming the streets…
Yet, when I woke up it wasn't a dream… There was instrumental music piping on the entire level outside the rooms. Who's ridiculous idea was that?
If you're a very light sleeper… you won't need an alarm in the morning, as the music can wake you up!
Dining
Buffet breakfast was included in our room rate, which was served on level 2. Breakfast was served from 6am to 9am. Hmmm… what an early finish! We'd normally be starting breakfast just before 9am in other hotels!
Now, having not had a great start to our stay, we weren't sure what to expect at breakfast…
After we exited the lifts for level 2, we instantly felt the warm temperature in the restaurant. All the curtains were closed, we suspect to keep the heat out.
We could see air conditioning vents but it felt like they weren't even on. There were several wall fans on, and a few ceiling fans.
Yet, the small wall fans almost seemed useless as we couldn't get any relief from them as they were far from the tables. So we chose a table right under a ceiling fan. It was better than nothing.
However, it was still warm in the restaurant and uncomfortable.
Then about 8am the staff started opening the doors and curtains. I told them not to open them behind us because it was so hot already.
Then as we were eating it got worse. We were sweating.
I had to use the paper napkins to wipe the sweat off my body. Then one of the staff saw me, and as I caught her eye she turned around and walked off!
Eating amongst the filth…
Every morning when we went to have breakfast, the tables and chairs were filthy. It was like no-one cared in the restaurant.
Why bother having tablecloths if you're not going to upkeep the cleanliness? Dirty tablecloths let alone chairs, don't make the environment high class!
The Food
Once we entered the restaurant there was a row of food warmers…
In the warmers it included food such as rice, noodles, vegetables, Vietnamese buns, pork ribs, rice porridge, and pancakes…
There was another section with fruits and other Vietnamese foods…
Around from there was a section with cakes and pastries…
And next to that was a salad bar with ham and condiments…
Beside that was a toaster with sliced bread, large baguettes and mini baguettes. Here was where we made our own bahn mi sandwiches…
The crazy thing was, as the restaurant was hot, they served pieces of butter… But they provided mini tongs to pick up the butter which was useless, as the butter was too soft!
In the end we had to make our own meal so to speak, because by about 8:15am, if the food had run out in the warmers… they didn't re-stock.
Even after I lifted the lid on a couple of the food warmers to show the staff they were empty… they left it open or then closed the lids. The food wasn't replaced.
The saviour was the egg station, where the cook would make omelettes. But then again, the egg station wasn't always manned… so if a waiter saw you they'd ask what you wanted. Then they would get a cook out!
Surprisingly, there were a few positives…
The coffee had a delicious flavor, and almost with a hint of nuttiness
Most of the hot food in the warmers was vegetarian. Very rare, yet this was probably to help keep costs down… along with not having air conditioning!
There was the cooked to order egg station, and noodle soups… where the young cook was probably their best asset at the restaurant! She was polite, friendly and helpful.
Gold Hotel Amenities
As we were out most of the day sightseeing, we didn't use the other amenities at the hotel…
There was a pool and a gym. And I had considered bringing my gym gear to do a workout. Yet, I'm glad I didn't waste space in backpack.
We overheard a guest complaining to one of the staff that nothing was working in the gym!
We Drink Eat Travel Wifi / Internet Speed Test
The wifi was complimentary in Gold Hotel, and we ran a speed test…
The download speed we clocked up was 15.3 mbps… and the upload speed we got was 47.6 mbps. So better than some of the 5 star hotels we've been to!
Around Gold Hotel
While we didn't think much of the hotel, thankfully we weren't in the room much. Within a few minutes walk are restaurants, street food and bars.
In fact, one night we had some banh mi close to the hotel, and the name of it was Gold Bakery!
OMG, was it linked to the Gold Hotel? We think it was, and wasn't sure what it was going to be like. We were so ravenous though that we still ordered some bahn mi.
For 36,000 VND (about USD $1.60) it was average, and there was hardly any filling. But I guess, we shouldn't have expected much. BEWARE: The chilli they put in them was super spicy too!
On a happier note, we could walk to February 3 Park (Công viên 3 Tháng 2) in less than 10 minutes. It was a lovely park with lots of different statues and structures…
There were also plenty of cyclos to take you around if you couldn't be bothered walking!
From here, we could then walk across the bridge to the Imperial City in about another 10 minutes.
We didn't have time to visit the most popular market in Hue, Dong Ba Market. According to Google Maps, it was about 2 kilometers from Gold Hotel.
Would we stay here again?
I'm glad we were out touring Hue, and not staying in the room much.
We definitely would NOT stay here again. We wouldn't rate it as 4 star, barely even a 3 star…
In the end, the price per night we paid was AUD $64 (about USD $40.50). And for that price, considering the average room and amenities, it wasn't good value for us.
Thankfully the incredible sights Hue has to offer… and the chilled atmosphere overshadowed our unpleasant stay at the Gold Hotel Hue.
Have you been here? If so, what were your experiences like?
Like This? Share it and comment on it!
Note: All of our reviews are our opinions and no-one else's. Even if we receive complimentary goods or services we share our opinions honestly.