REVIEW
Accommodation: Pullman Bangkok Hotel G
Location: 188 Silom Road, Bangrak, Bangkok, Thailand
Loyalty Program or Deals Used
Le Club Accor Hotels / Accor Plus
Research and Booking
Paul's birthday was coming up and we were going to be in Bangkok, Thailand for it.
So I did a bit of research on the Accor Hotels sites, to narrow down a hotel to stay in to celebrate.
I also checked out reviews on sites like hotels.com, Agoda and Tripadvisor. Plus, I looked at recent photos that people had posted from their stay to get a sneak peek.
It was a difficult choice as there are many 5 star hotels in Bangkok. Thank goodness for my Accor membership to help make a choice! So, on this occasion I was going to surprise Paul with a stay in Pullman Bangkok Hotel G.
Now, I can't say how much I paid or what room I booked, as this was a surprise for Paul! Yet, if you check out hotels.com, you can get specific room rates.
But just to give you an idea… the base room called G Deluxe Room, would cost about USD $100, without breakfast. And the Executive Rooms start from about USD $140.
It would also be interesting to see if there we'd get extra special treatment… considering I was a Le Club Accor Hotels Platinum Member.
One of the great benefits I get by having is that we would get complimentary to their Executive Club Lounge. This meant we would get free breakfast, afternoon tea, evening canapés, alcohol, and more.
The joys of having elite status!
The Location
The Pullman Bangkok Hotel G, is in Bang Rak… of which the bustling Silom is a sub district.
It's only a few minutes walk to Chong Nonsi BTS, and about 1km from the infamous Patpong Night Market.
I'll go through in more detail later what's around the hotel.
Check In
The Pullman Bangkok Hotel G is on Silom Road, which is a major street. When our car pulled up to the entrance of this 5 star hotel is felt a little underwhelming. I was hoping for a more grand entrance when we arrived.
Maybe it looks more majestic at night when lights give it a celebrity glow! Yet, the staff were pleasant and efficient with our luggage.
Then, a staff member in his funky white uniform was greeting us, and was welcoming us inside.
The reception area was far more upmarket than the actual entrance to the hotel…
After finding out who we were, the staff member took us up to check in on the Executive Lounge Level. Lounge access at the Pullman G was on the 27th floor.
We were then seated next to the window with an awesome view…
A staff member gave us hand towels and a welcome drink. It tasted like an orangey flavour yet very, very sweet. Yet, how funky are the containers the drinks came in? Cool, right?
Setting Expectations…
Another staff member asked for my credit card. Now, I assume that she was going to come back to inform me of charges and so forth.
Yet, then a different staff member came back minutes later, and handed over a welcome letter.
She also gave me an imprint of a credit card authorization of 3,000 baht (about USD $96). I was used to the credit card authorization process… but what annoyed me was that they didn't tell me they were going to do it and how much it was.
Maybe they've had several guests complain about the 3,000 baht authorization amount? Or maybe she had a bad day and completely forgot to tell me. Who knows?!
I had emailed the Pullman G Hotel to let them know of our early arrival of about 11am. As an Accor member with Platinum status, benefits include an early check in AND late check out. Of course, the conditions are "based on availability."
Now, at 10:50am this same staff member told me check in would ready in about 15-20 minutes.
So, time went on and 20 minutes had passed. And then when I checked after almost 1 hour at 11:45am… another staff member said check in would be ready in another 15 minutes.
They apologized to us for having us wait so long. Here's what was annoying… it was going to take an hour, then just say so from the start to set our expectations right.
It was frustrating for me as I was hoping for a smoother check in process for Paul's birthday… so we could enjoy the amenities immediately after arrival.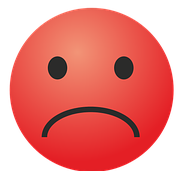 Still No Check In…
Now, what made matters worse was that in the Executive Lounge it was soooooo hot. It looked like the fans were on high, but the air conditioner temperature was set as low as possible.
Yes, it may be an older building but if you've spent the money and time to renovate the hotel, don't penny pinch! Particularly on important things like air conditioning, especially in hot and humid Bangkok!


You can't polish a turd, as Paul would say.
As we were waiting poor Paul was sweating. The beads of sweat accumulating on his face were becoming more frequent. Soon his whole face would be glistening! 
So to cut a long story short, it wasn't the best of check ins we've had, especially for a 5 star hotel.
Sorry Paul!
The Room
A staff member finally took us into our room, which was on a higher floor as I'd requested… AWESOME!
Once we walked in, the room had a contemporary feel to it, with wooden floors. Plus, we loved the floor-to-ceiling windows which allowed lots of natural light to burst through the windows. The views were incredible too…
Anyone would've thought we were back in our hotel room from the SO Sofitel Bangkok.
Even so, it looked classy and Paul liked the interior, so that was great.
The bed was huge and looked like it would be very comfy, which it was. And the pillows were "oh so dreamy" soft and fluffy too.
There were side tables and lights on either side of the bed. And next to the bed was a big plush seat with an ottoman.
Next to that was a small round coffee table, a big desk with chair.
And opposite the bed was a large flat screen TV, and ipod/iphone docking station.
Next to these was a large wooden cabinet, and when we opened it there was a mini bar… There was also complimentary water bottles, tea, coffee and more. That was a smart idea, so that they could maintain the sleek lines and luxury feel of the overall room.
In another cupboard were robes, slippers and a safe.
The Bathroom
The first thing I noticed with the Pullman Bangkok Hotel G bathroom, was that it had a bathtub. Mmmmm… that would definitely be used so soak in and relax.
The bathroom window shade continued a theme with wooden venetian blinds…
There was also a separate shower with rain head shower as well as hand held.
A big negative with the shower was that after I had a warm shower, there was no hot water left for Paul! So he had to wait. Not sure if that happens often!
The bathroom amenities were in a fancy box. And it included… shampoo, soap, shower cap, toothbrush, toothpaste, comb, manicure set, shaver, shaving cream, and more.
In the room the Pullman G Hotel had acknowledged Pauls' birthday with a birthday cake…
A funny thing was, the next day Paul got a SECOND birthday cake!!! WOWEE. We did tell the staff thinking it was a mistake, yet they just wished Paul a "Happy Birthday."
Overall, we did like the room design and amenities. It did feel luxurious and well maintained. Big thumbs up, and the view was magnificent!
Pullman Bangkok G Hotel Executive Club Lounge
The Executive Lounge for the Pullman Hotel was on Level 27. The benefits of the lounge included complimentary breakfast, afternoon tea, late check out until 4pm and more…
Afternoon Tea At The Executive Lounge
We decided to try the afternoon tea session in the Executive Club Lounge, which was from 2:00pm to 4:00pm.
We both had a soda water each to start for our beverages. I was tempted to try a tea, but because it was hot in the Lounge I passed.
Then we checked out the food. It was a much smaller area and selection of food compared to other executive lounges we'd been to.
Yet, sometimes it's all about quality and not quantity. And these savoury delights were not only high quality, they were scrumptious…
The other goodies at the afternoon tea included fruit, biscuits, scones, mini cakes and more.
To find out more about the afternoon tea and see some photos of the food… check out our separate blog post HERE.
Evening Cocktails and Canapes In The Pullman Bangkok G Hotel Executive Lounge
The evening cocktails and canapés in the Lounge was from 5:30pm to 7:30pm.
In the Executive Lounge, we found another room next to the main Lounge area…
We decided to have our Executive Lounge experience here. And the main reason was because it was COOL in the room! So it was much more comfortable and pleasant.
The staff would also check in on us to see if we needed wine or beer top ups, which was great! It was like our own VIP room.
Paul and I started off with beers, and had a cheers for his birthday, with the beautiful Bangkok sunset…
The views were amazing from the 27th Floor of the Executive Lounge at the Pullman Bangkok Hotel G…
Now, to the food… There were a few savory items, cheeses, bread rolls, dips, olives, and cold meats.
There was also some hot food but we couldn't eat it… despite telling them our dietary requirements before our stay. So they apologized and offered to cook something specifically for us… as they wouldn't be making any vegetarian hot food canapés.
And like afternoon tea, there was a big fruit and dessert selection.
That was a taste of the evening cocktails and canapés. Find out more in our blog post… about our Pullman Bangkok G Hotel Executive Lounge experiences HERE.
Dining
There are a few options for eating and drinking within the Pullman G… if you couldn't be bothered exploring outside the hotel.
Playground Bakery Café
Apparently there was a café bakery in the Pullman G Hotel.
The Playground Bakery is on the Mezzanine Level… with the mastermind behind it being Rodolphe Landemaine. His techniques have seen France meet Japan in a fusion of baking delights.
At the bakery, it offers a range of treats including muffins, cookies, savoury breads to delectable pastries.
While we didn't visit the bakery, fortunately we were able to sample the goods in the Executive Lounge.
25 Degrees Burger, Wine and Liquor Bar
The theme for this bar is American… which also does all day breakfast, snacks, sandwiches, salads, and more. Plus, they had a selection of craft beers too.
This sounded and looked like a really cool place to have some alcoholic beverages.
So we decided to head on down to check it out. Yet, we didn't get very far because it was closed…
So we ended up checking out this place for more birthday drinks…
Scarlett Wine Bar and Restaurant
Scarlett Wine Bar & Restaurant is on Level 37 of the Pullman Bangkok Hotel. It was a convenient opportunity to experience another rooftop bar in Bangkok.
Plus, they serve a variety of food too… including cheese, cold cuts, pasta, risotto, terrines and more.
Yet, we were just interested in having more drinks to celebrate Paul's birthday!
The Scarlett Bar has a very chic and sophisticated interior. No riff raff here that we could see!
The views were amazing too. It definitely is a great rooftop bar to hang out, drink and enjoy. There was music, yet the volume was at the right level to have a conversation.
We did have a couple of gripes about our experiences here…
To find out more what happened at the Scarlett Bar and to see more photos… Head on over to our blog post HERE.
Mistral Restaurant
For breakfast we could have it in the Executive Lounge, or in the main restaurant called Mistral.
We wanted to see what the buffet breakfast would be like… so we chose the Mistral Restaurant for a hopefully good start to the morning.
There were plenty of options to choose from, which is what we expect in a 5 star luxury hotel.
Unfortunately, like the Executive Lounge, it was warm in the restaurant. Yet, thankfully there were areas in the restaurant which were more comfortable to enjoy a BIG brekkie!
You can see our review of buffet breakfast at Mistral Restaurant here.
Pullman Bangkok Hotel G Amenities
Pool
On level 5 there was an outdoor pool. While the pool itself is not big , it looked like a funky area to hang out. There were areas in the shade in and sun to suit different needs.
Plus, there was a pool bar too serving not only drinks but food too. If I recall the pool bar happy hour was between 6-8pm.
When we went, the pool area was busy… yet not that busy that we couldn't find good seats to laze around.
We picked our seats and were ready to get working on our tans… But we realized that the lounge chairs didn't lie flat! OK, so the lounge chairs look trendy, but that's useless for getting an all over tan comfortably.
So in the end, we had to put the pool towels on the ground to get our reverse side done! Yet, lying on the hard ground eventually became painful on the body!
It was a shame because it was very relaxing at the pool.
EnerGy Fitness
Also on the fifth floor is the fitness center. Yet, we didn't make it to the gym during our stay, so unfortunately we can't comment on the facilities! They do run classes every day of the week though…
Plus, there are personal trainers / staff on site to help you if you need it at the gym.
Anne Semonin Spa
In the Pullman Bangkok G Hotel on level 4, was an Anne Semonin Spa outlet.
Anne Semonin is a French brand, which offers products and treatments all around the world.
So if you want some pampering you may want to check this out.
Random Things We Found In The Pullman Bangkok Hotel G…
We walked around the hotel and as we did, we stumbled across like "hideout" areas…
We assumed these areas were maybe for meetings or other places to quietly escape!
Around The Pullman Bangkok Hotel G
About 1 kilometer away from the G Hotel Bangok the infamous Patpong Night Market. Bargain hard if you want to buy something… start at least 70% less than the price they initially offer.
There's also Silom Shopping Complex, with Tops Supermarket, eateries, clothes shops, and more.
And of course, in Silom which really gets pumping at night… there are plenty of restaurants and bars to eat and drink the night away.
Plus, with only a few minutes or so walk away is the Chong Nonsi BTS Skytrain Station. So if you want to travel to other parts of Bangkok it's convenient.
For example, if you didn't want to walk about 1.5 kilometers… you could reach
Lumpini Park in one stop to Sala Daeng BTS. Then it's only a few hundred meters from there.
And if you head towards the opposite direction, 2 stops from Chong Nonsi is Saphan Taksin.
Here, you can reach the banks of the Chao Phraya River. Take a stroll or buy a ticket to cruise along the river for different way of visiting Bangkok.
We Drink Eat Travel Wifi / Internet Speed Test
The wifi at this Pullman Bangkok Hotel is shockingly bad! Sometimes the wifi would work and other times not. Plus, the speed was one of the worst we've experienced…
The test from our room clocked up 1.39 mbps on the download, and 6.82 mbps on the upload.
Why should we be surprised? In many 5 star hotels we've been to, the wifi speeds are terrible!
Would We Stay At The Pullman Bangkok Hotel G Again?
While the exterior of the Pullman Bangkok Hotel G is nothing to get excited about… The room that we had was fantastic, and the floor to ceiling windows gave us awesome views of Bangkok.
The amenities inside the room were clean, stylish and felt luxurious.
The location of this Pullman Bangkok hotel is great for sightseeing, shopping, food and entertainment.
Unfortunately the worst part of our stay was the Executive Lounge. It was very warm in the Lounge, which downgraded the experience. Who wants to feel uncomfortable while eating and drinking?
There was another room where we could cool down, yet this was not always open.
Plus, the beers were not always cold. We noticed that they had drinks in buckets of ice. Yet, putting drinks in ice need a lot of time to cool down. The staff were apologetic, but at a 5 star hotel this shouldn't be happening!
The food at the Lounge was good, but not "I'm going to rave about it to my friends." Despite telling the hotel about our dietary requirements before our stay… they weren't proactive about meeting our needs.
We always had to remind them. Yet, this shouldn't happen at a 5 star luxury hotel. It's not like the staff have to remember the dietary requirements for 150 people!
Aside from that, the staff were mostly polite and friendly.
Paul and I enjoy Executive Lounges for exclusivity, privacy, luxury ambience and exceptional service.
Yet, with those not meeting our needs, we wouldn't stay at the Pullman Bangkok Hotel G again.
Have you stayed here before? What were your experiences?
Like This? Share it and comment on it!
Note: All of our reviews and comments are our opinions and no-one else's. Even if we receive complimentary goods or services we share our opinions honestly.