We were heading off to Bangkok Airport around lunch time. Knowing that the traffic can be chaotic around this time… we decided to use the Airport Rail Link (ARL) this time.
We were taking it from Makkasan Station.
It is a little confusing getting to the actual entrance to the station. Every time we've used it the taxi drivers can't find it. It almost feels like you have to go round in circles!
There are staff manning certain areas who could point us in the right direction. Great!
Let's Get Started…
Once we got out of the taxi we saw this sign…
Once we got there we decided to take the lift rather than escalator, as we had large suitcases.
To get to the lifts look out for a capital letter "A" in white color on a green background…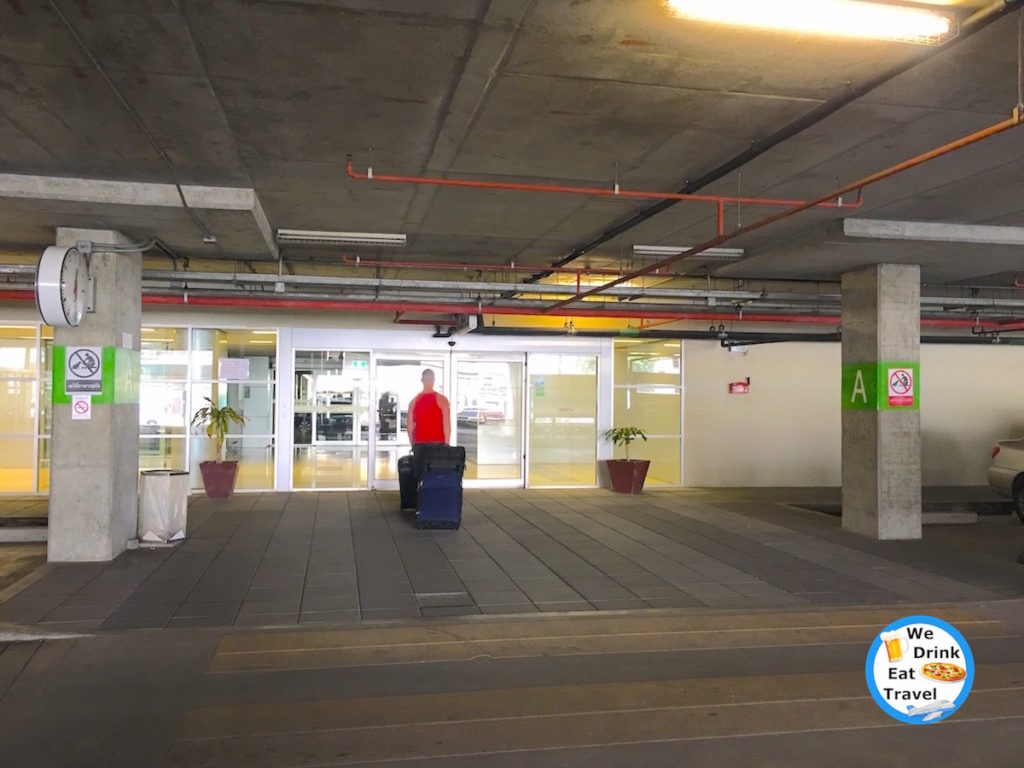 Once in the lift we had to select floor 3 for departures…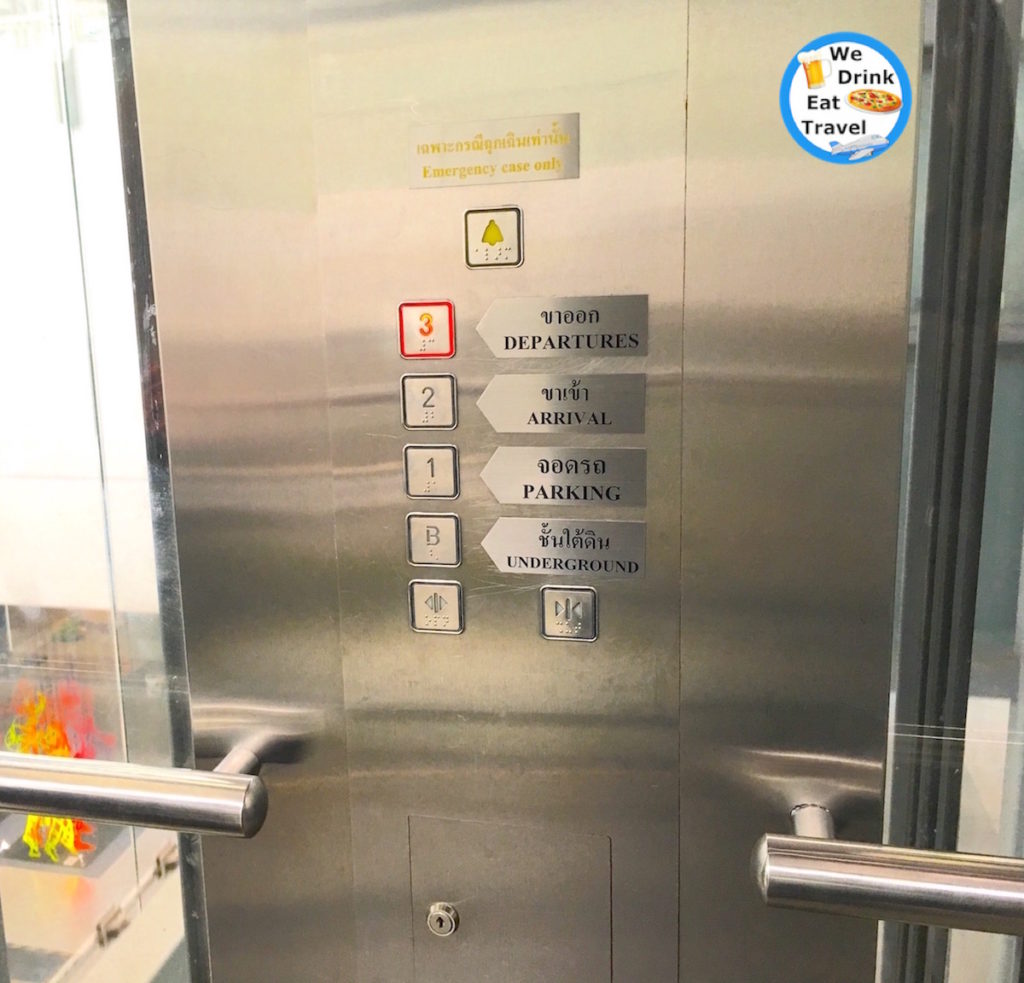 Once you exit the lift look for the City Line sign, which is unmissable. This is for the airport rail link city line Bangkok.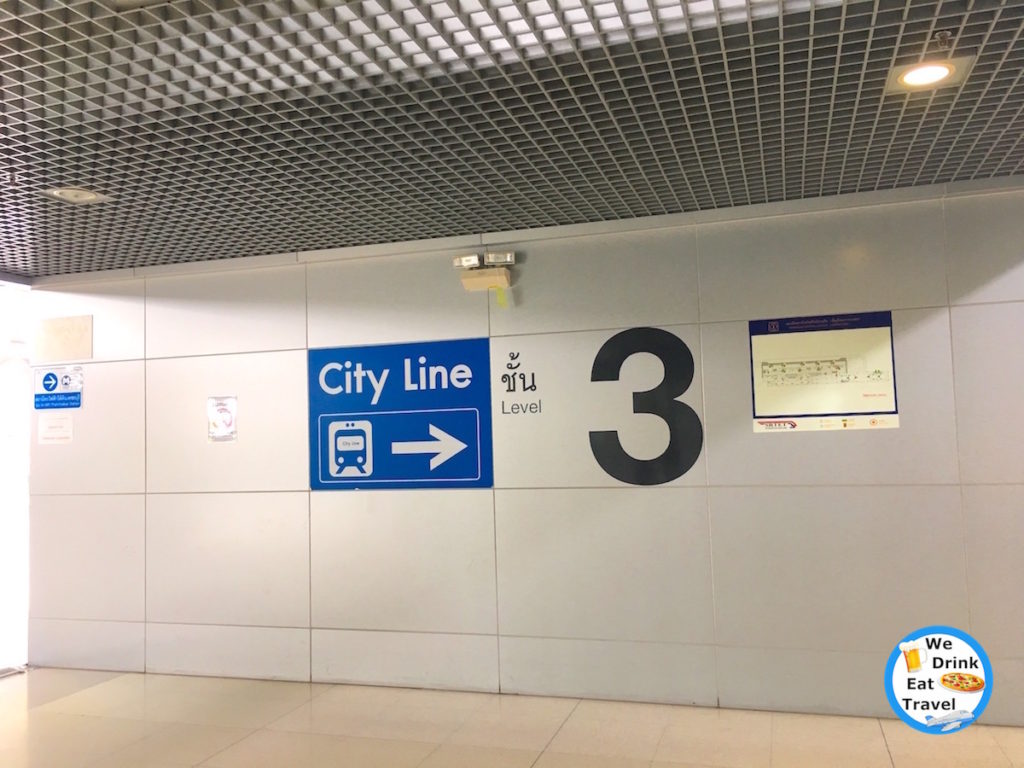 Then turn right and go through the sliding doors. Walk on until you eventually see a ticket office.
We bought our train tickets at the counter to Bangkok airport. In fact, it's not actually a ticket but a token…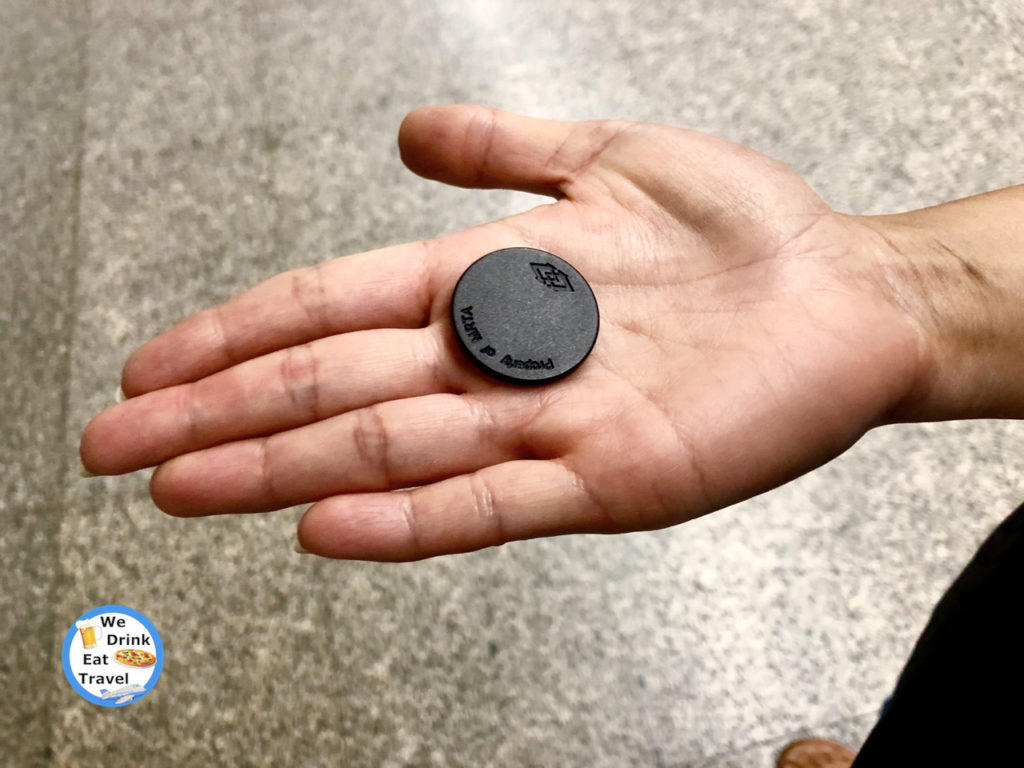 For one person the price was 35 baht (about USD $1.10). The tickets are actually round tokens. From here you'll see gates.
Once you get to the gates, tap your round token over the gate area as shown.

Go through the gates and look for the red and white sign saying "To Suvarnabhumi"
We took the lift again up to the station platform.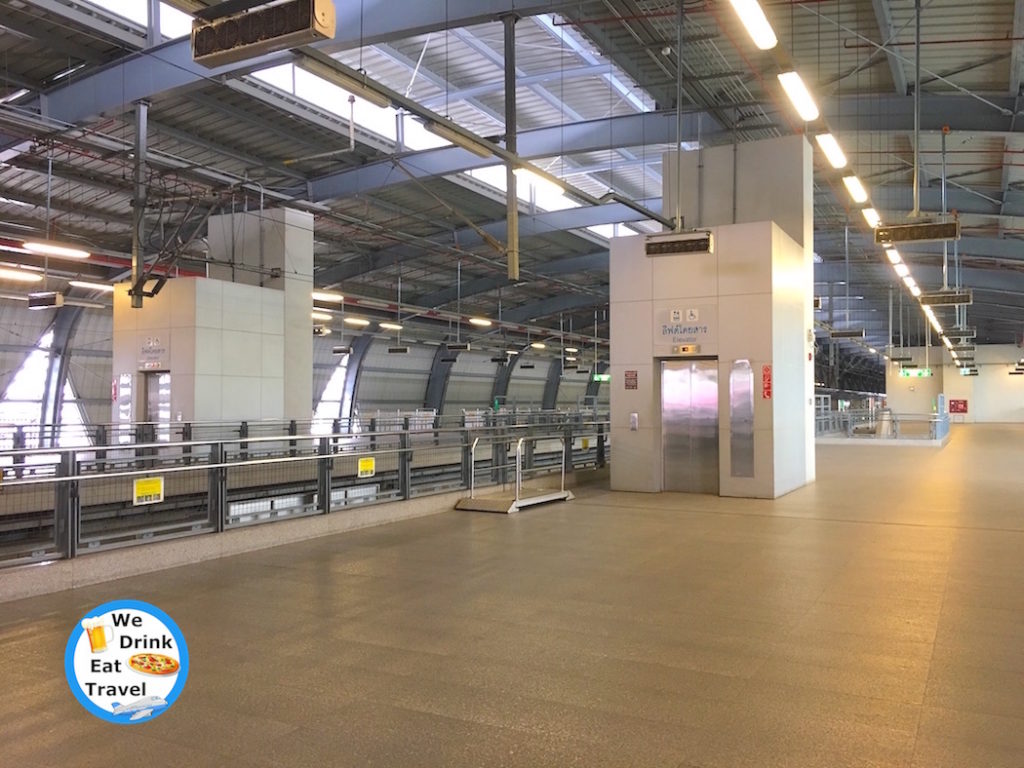 The platform was already busy with lots of people lined up waiting.
OMG it was so hot on the platform!
All Aboard!
We only had to wait a few minutes until a train arrived….
Be warned that before you get on, there is a big gap between the platform and train. So keep an eye on your belongings!
There is a small luggage storage area on the carriage. Yet for us on this trip, we stood near the doorway with our luggage.

Not ideal but not much we could do about it as the train was relatively full
On board you can see the airport train stations listed…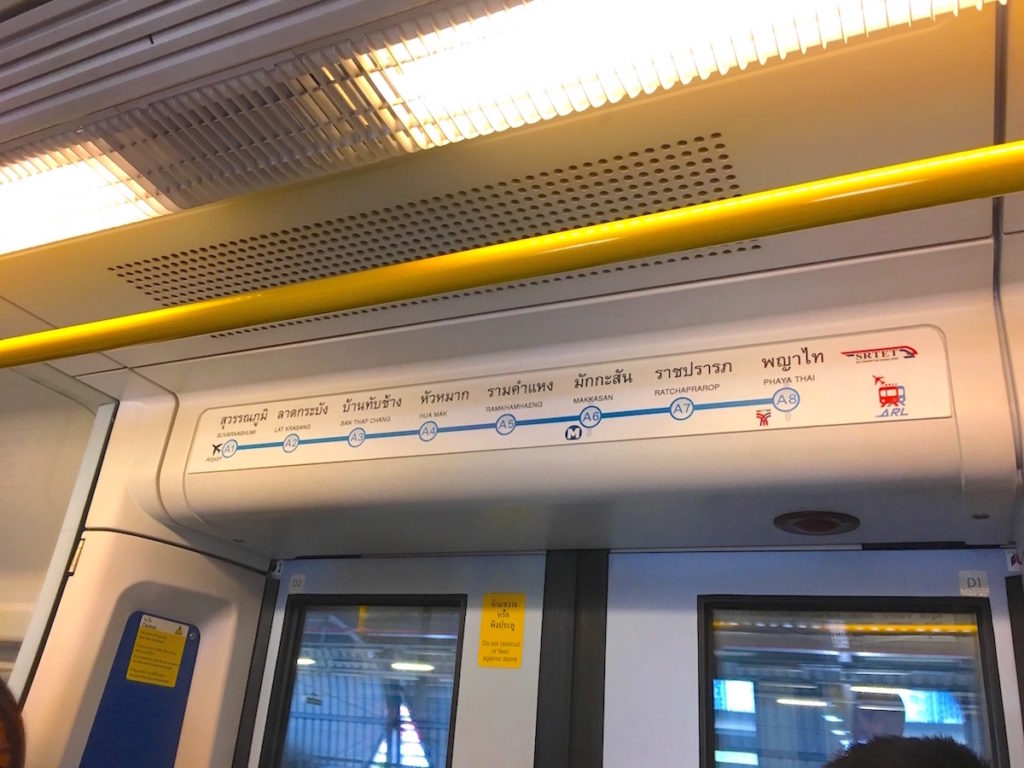 So from Makkasan train station it was only 5 stops to Bangkok Airport. The ride started off a little uncomfortable as I was sandwiched between two people. Yet, a couple of train stops later the carriage started to empty out!
From the airport rail link Makkasan station to Bangkok Suvarnabhumi Airport… the journey time was about 22 minutes.
To exit, we inserted the token in the slot for the gates to open. Then we were off to Departures!
It was simple, quick, efficient and easy to use.
If you have lots of luggage and big luggage, it may not be the most comfortable trip. Yet, why not give it a go other times for stress-free travel from Bangkok city to Suvarnabhumi Airport.