One thing that I love about Vietnam, is that there are heaps of local markets to buy fresh produce.
It's fun to explore the Vietnamese markets, especially the non-touristy ones… as I like to see the locals in their day–to-day life.
Having been to several local markets now… in this blog post I'm going to share my grocery shopping experience at a Vietnamese market. And, you'll find it shocking what I'm about to reveal…
Back at home in Australia, I used to do most of my grocery shopping at the local weekend farmer's markets.
Paul and I have rented apartments from time to time in Vietnam, as I love to cook.
So for me, I'd rather buy my produce at a local market rather than a supermarket so I can get fresher goods.
Setting The Scene At A Vietnamese Market
If you haven't been to a local Vietnamese market, go early morning to see the hustle and bustle. Depending on the market, get there sometime between 6:00am – 7:30am.
I like the atmosphere too, as it gives me a buzz… with the sounds of tooting motorbike horns navigating their way through tight streets crowded with shoppers… and stall owners yelling out to buy their fresh produce.
Not only can you buy fresh Vietnamese fruits and vegetables… you can buy meat, tofu, flowers, household goods, coffee, clothes, accessories, make up, get haircuts, and more!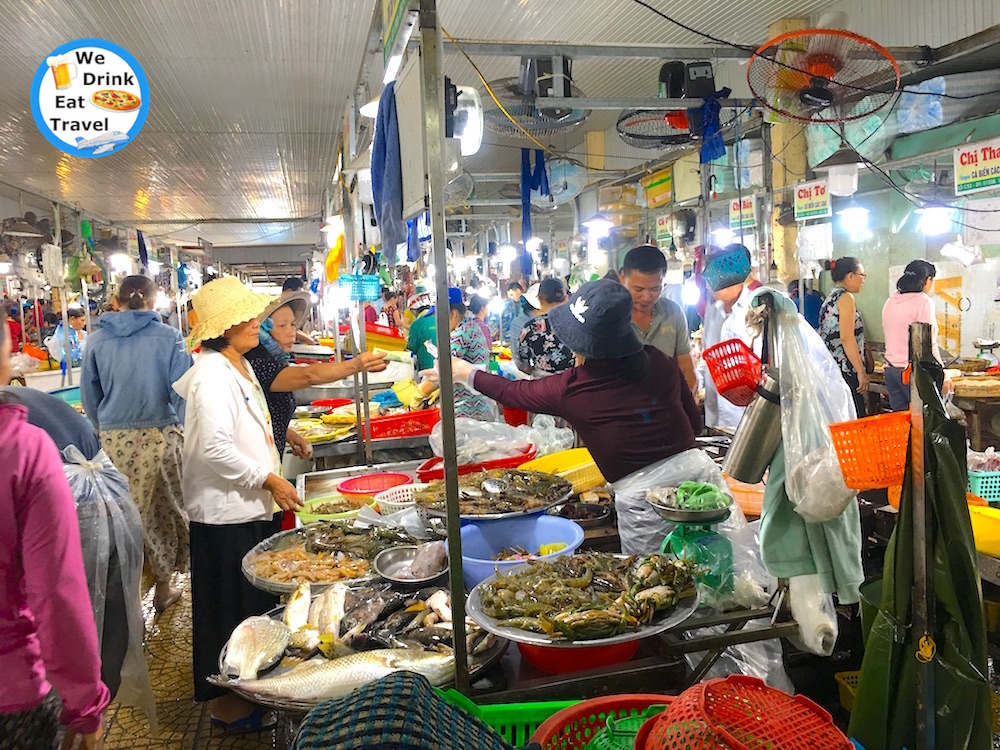 Plus, there are lots of little stalls, preparing street food for breakfast…
I often see the tiny mommas (as I dearly like to call them)… in their silk pajamas and Vietnamese conical hats, buying bags of groceries to take home and cook up a storm.
They may look old, but to me they're tough as nails! And it makes me laugh as they nudge me out of the way as I was taking too long to decide what to get!
Spotlight On My Grocery Shop At Chợ Bắc Mỹ An
In this blog, what I'm about to describe to you is my grocery shopping in Danang.
The market I specifically went to was in My An. There are several entrances, yet to give you an idea of its location… here it is on Google Maps marked with a red pin…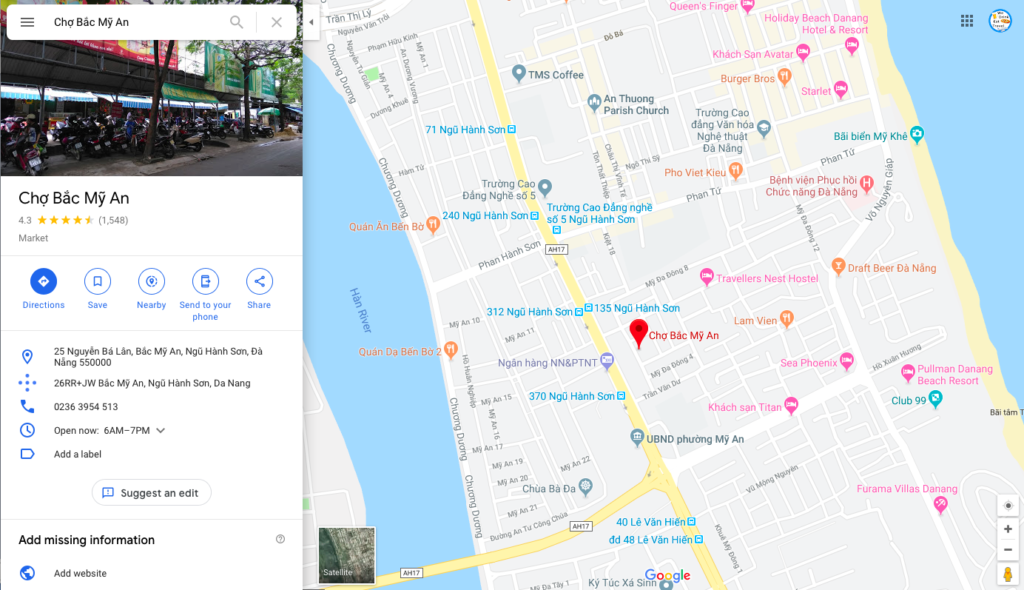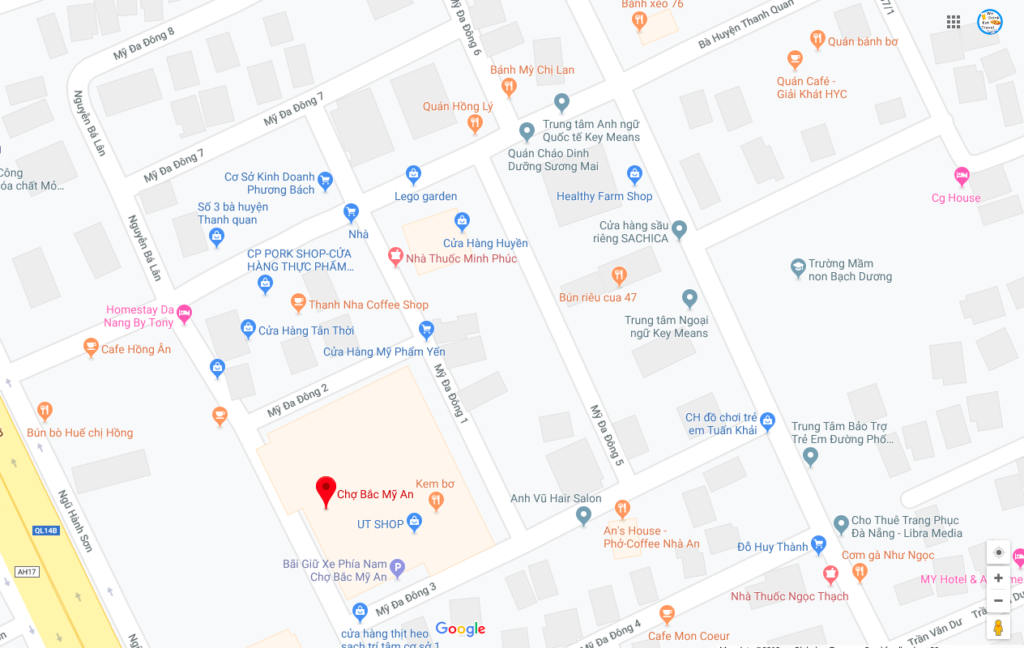 Oh by the way, in case you didn't know, "Chợ" means "market" in Vietnamese.
I had a few favorite stalls where I bought our fresh produce. 99.9% of the time, none of them could speak English, not even "How are you?" So sometimes describing what I wanted was a challenge.
---
TIP:
Bring your phone and use google translate, or have pictures and the Vietnamese words for what you want!
---
Yet, the funny thing was, they would still talk to me in Vietnamese… like they were having a full on conversation with me. But I would look at them blankly, smile, then shrug my shoulders.
Mind you, I have tried to learn Vietnamese… but it's the hardest language I've ever tried to learn!
Once I kept going back to them, every now and again they would indicate that they were giving a few freebies… like a little bunch of Vietnamese herbs. It may not seem like much, yet for them, it's a big thing. So I was very grateful.
Here's What I Bought And My Shocking Reveal!
Here are some photos and prices from my Vietnamese market grocery shop…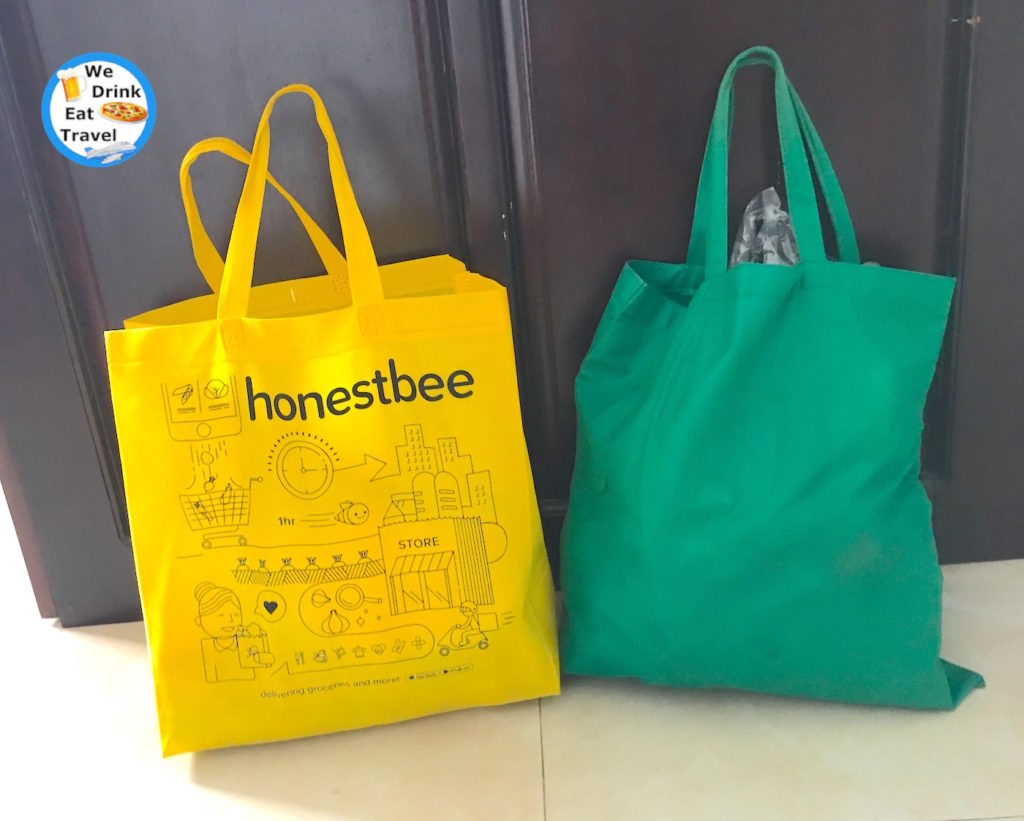 3 cloves of garlic for 3,000 VND (about USD $0.15)…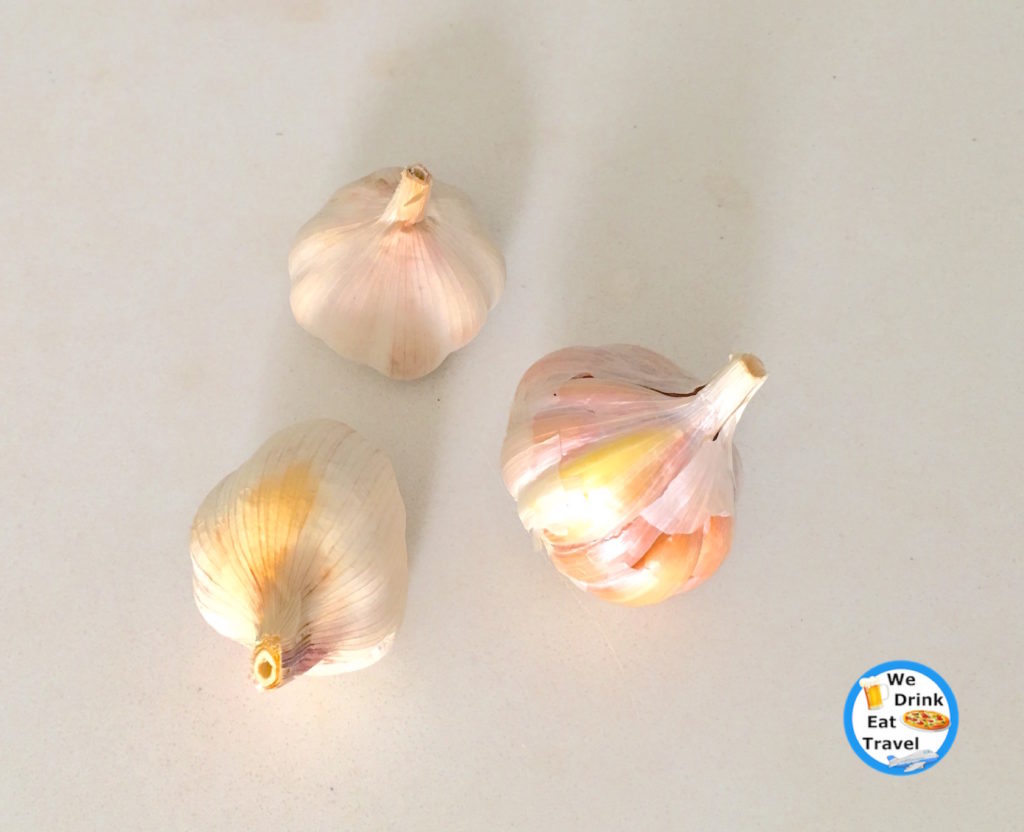 A bag of hand roasted peanuts, which was probably about 200g for 20,000 VND (about USD $0.90)…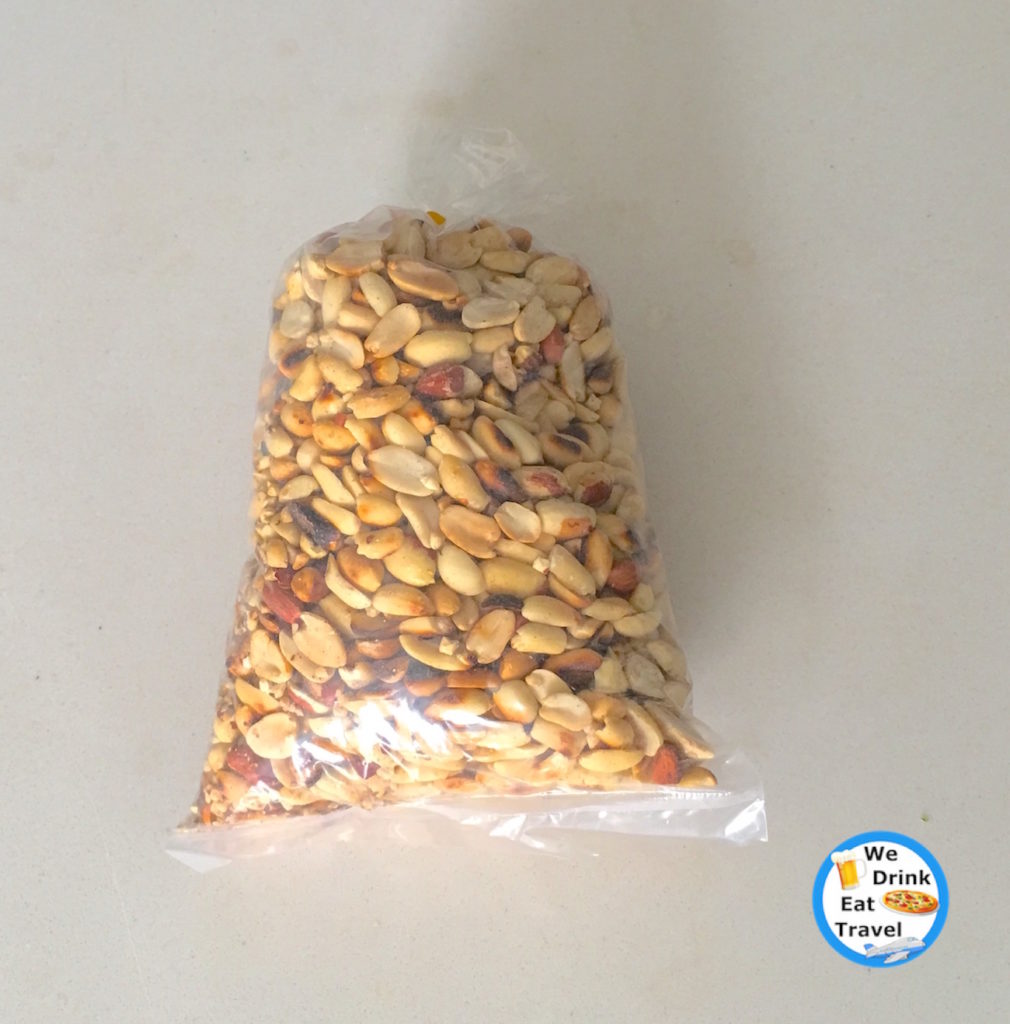 Plus, 4 blocks of fresh tofu for a measly 20,000 VND…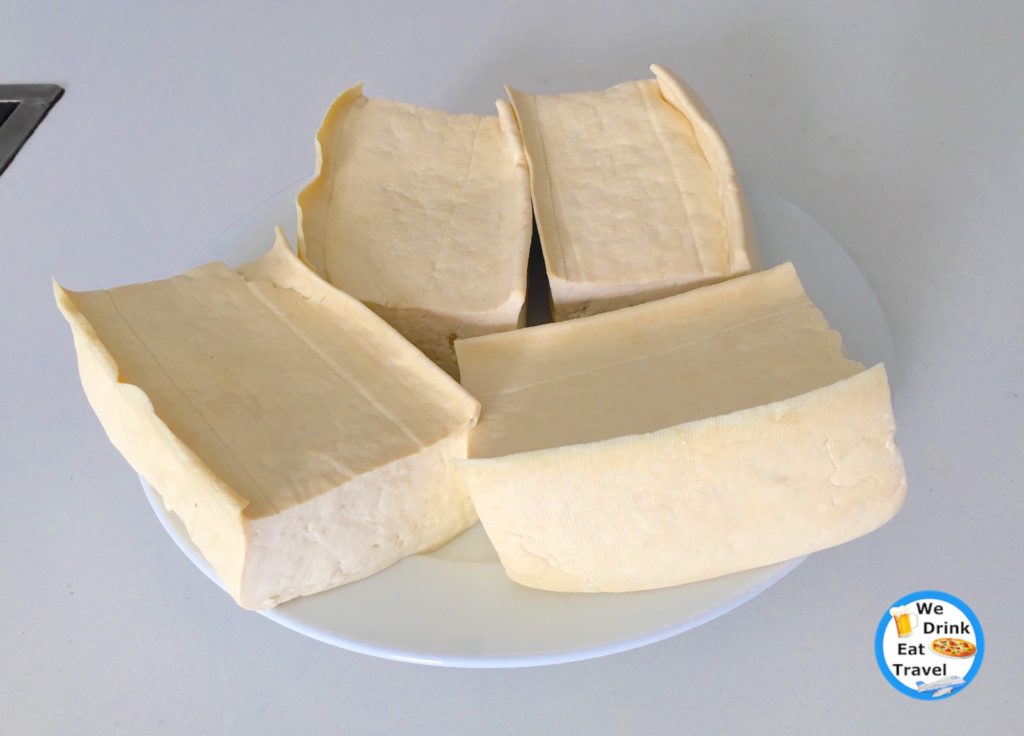 As well as 4 ripe yummy avocados for a crazy 35,000 VDN (about USD $1.50)…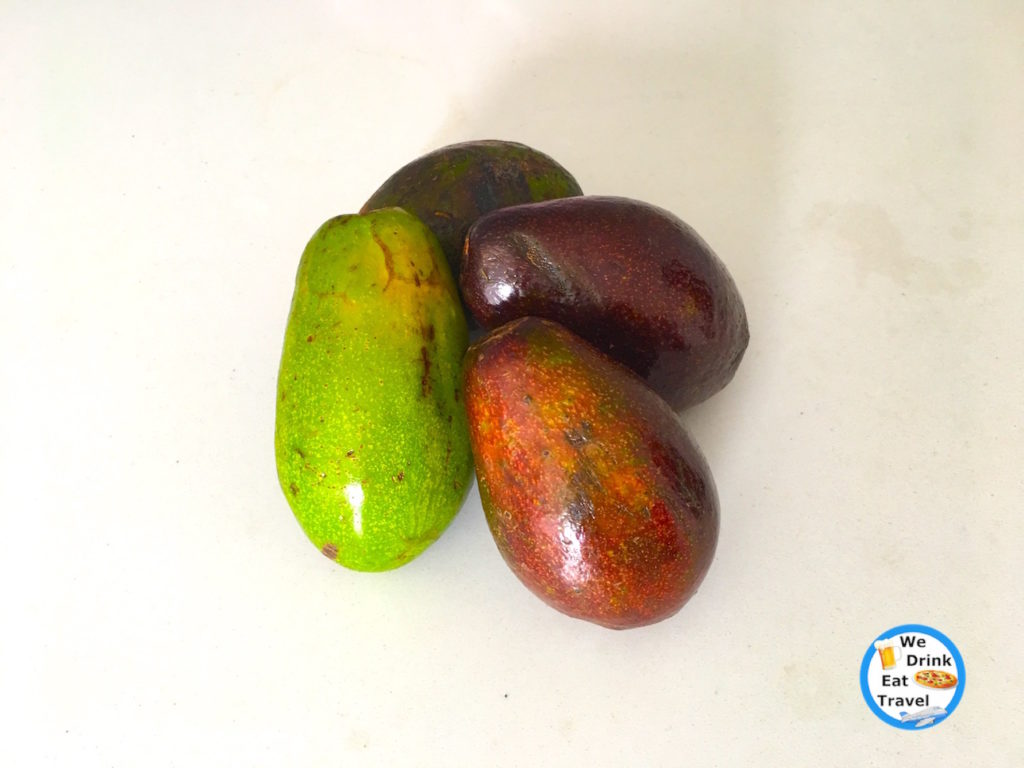 Two cartons of eggs, which was 20 eggs in total for 44,000 VND (about USD $1.90)…
And a bag of green beans, Vietnamese greens and chillies for 25,000 VND (about USD $1.10)…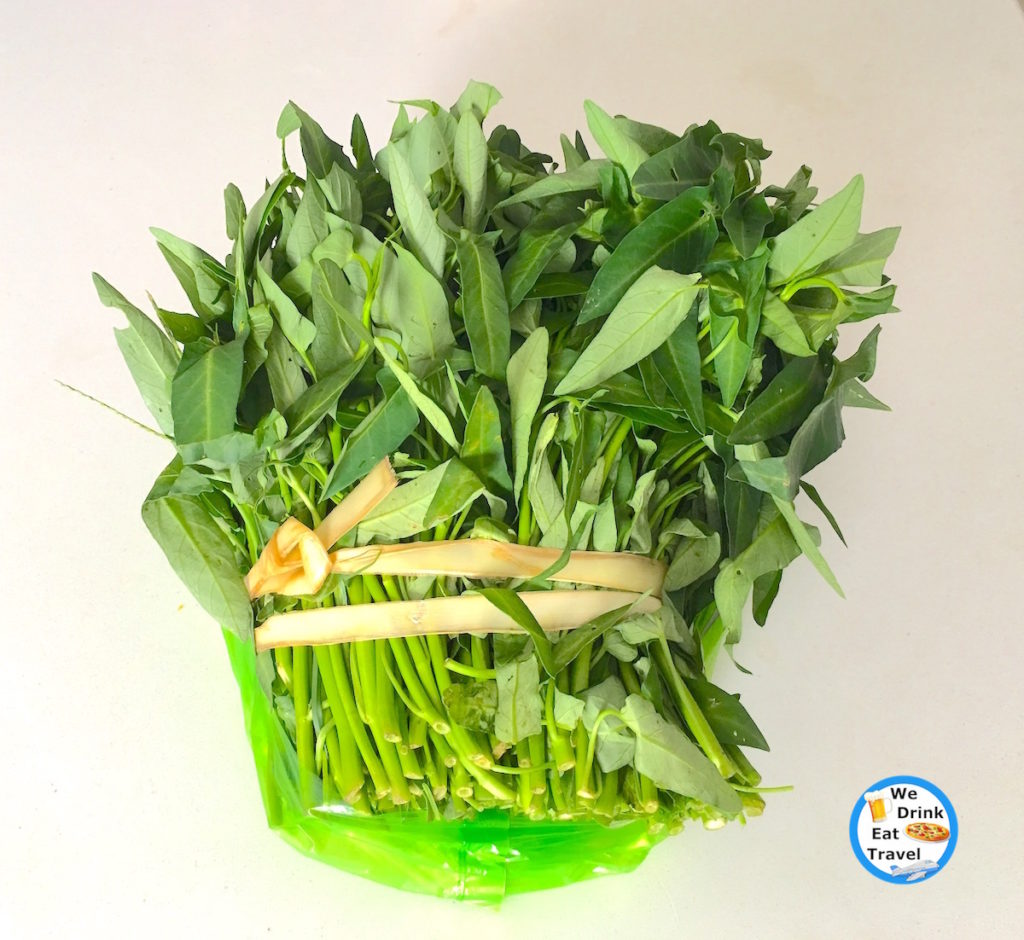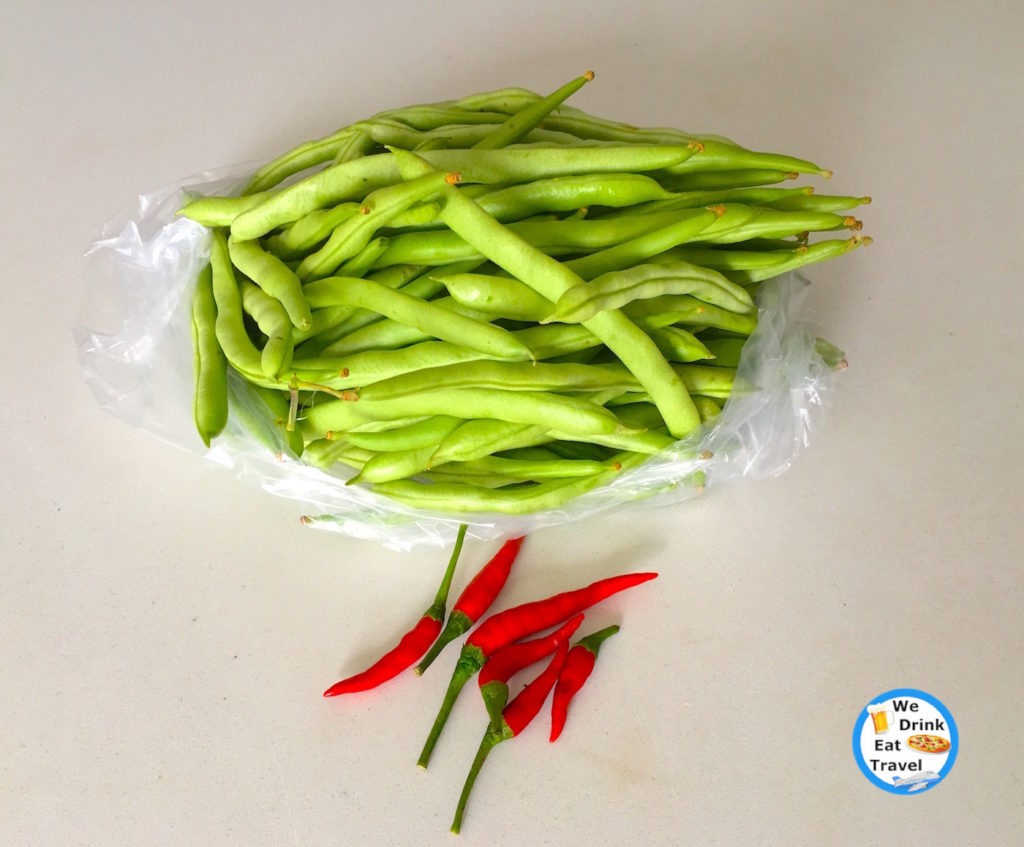 Plus, these mushrooms and 2 bunches of broccoli for only 85,000 VND (about USD $3.65)!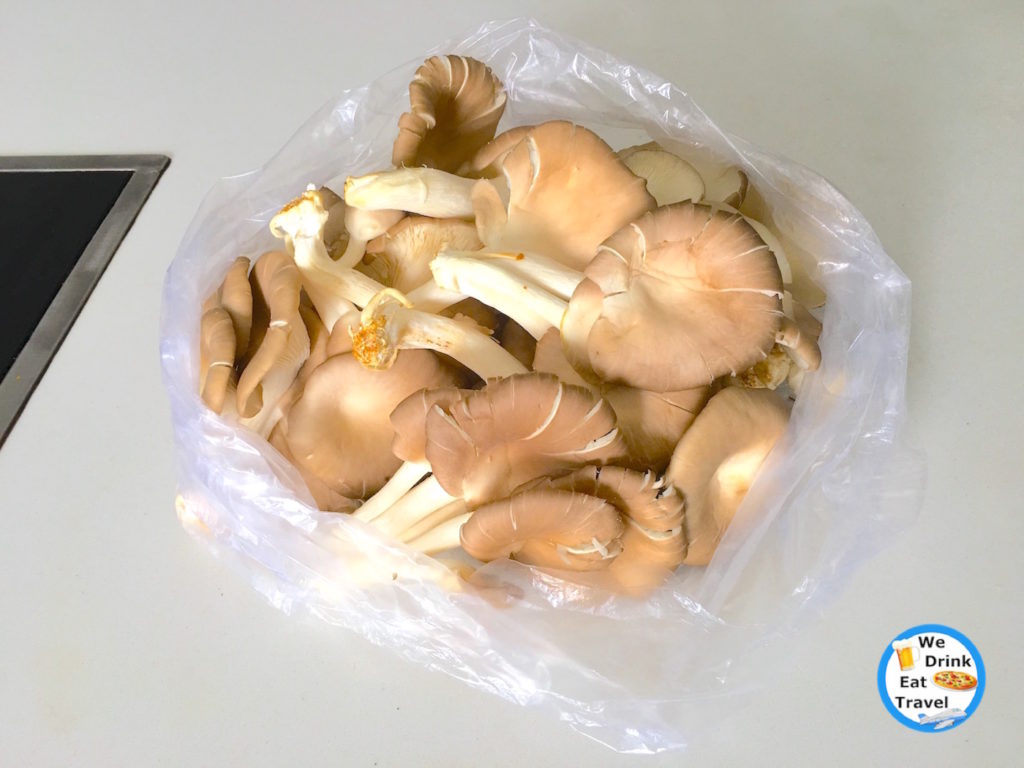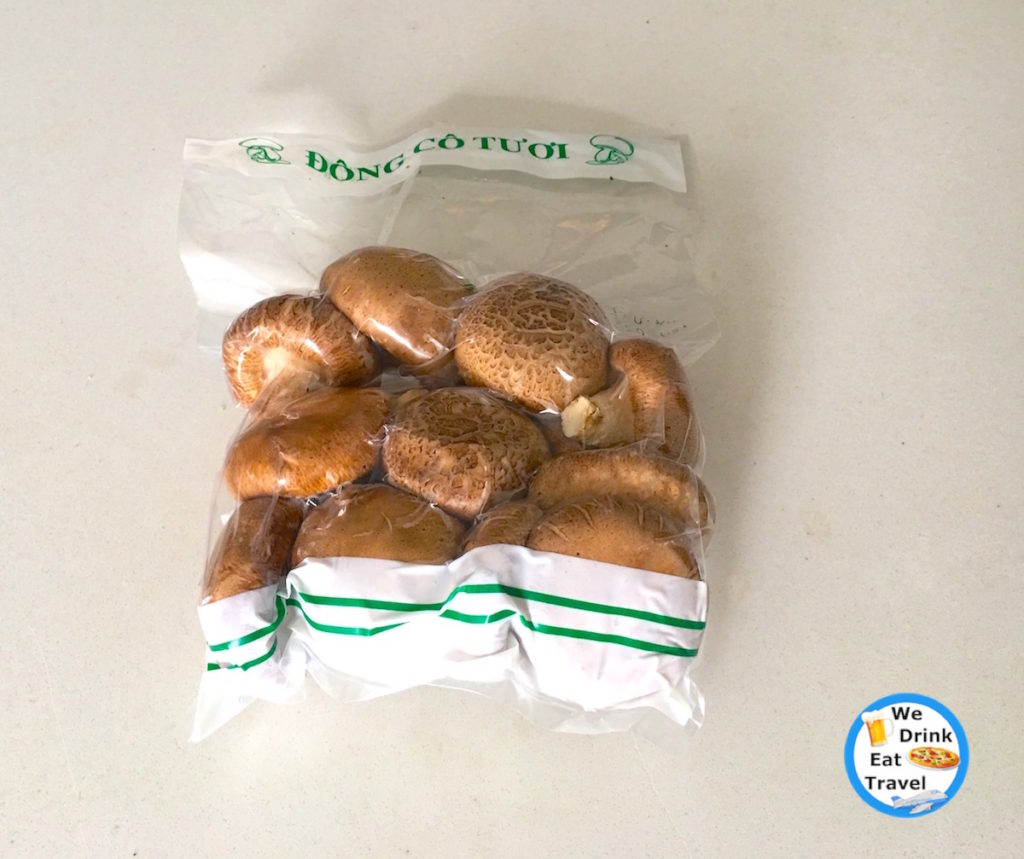 And last but not least, all these Vietnamese vegetables for only 50,000 VND (about USD $2.15)…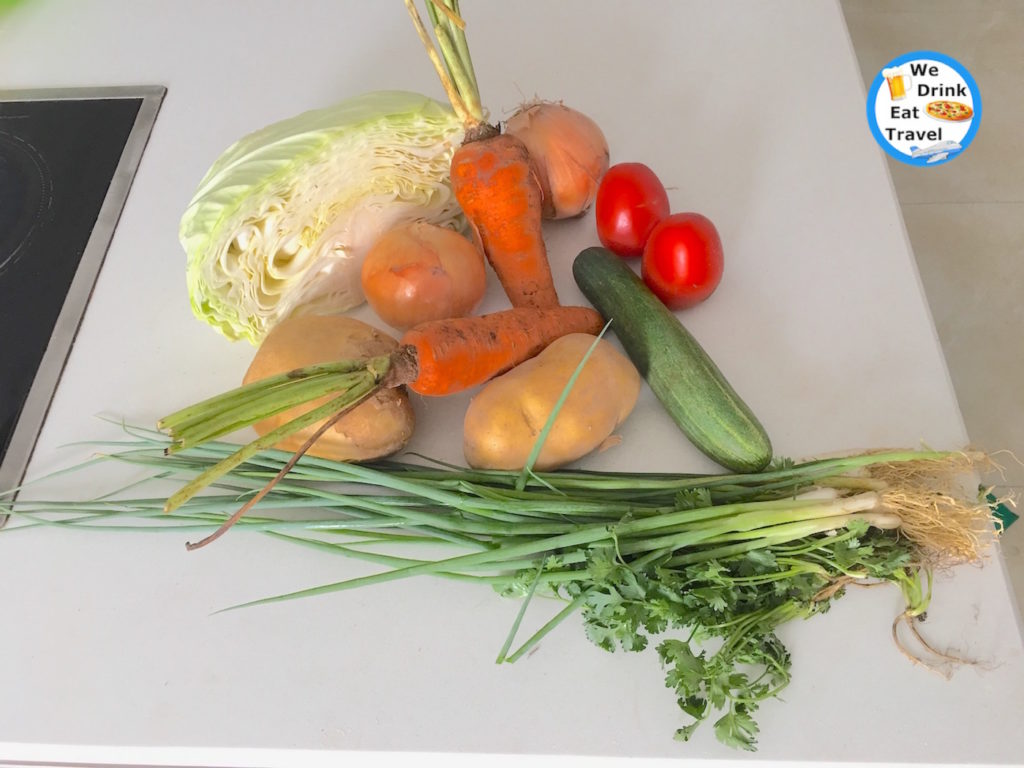 So the shocking thing was… all these groceries cost me a measly 282,000 VND (about USD $12.10). Ridiculously cheap, right?
Treats After My Vietnamese Market Grocery Shop…
So after my big grocery shop at the local Danang market, I thought I deserved a reward… LOL!
So I bought these 2 Vietnamese street food bread treats from this lovely lady…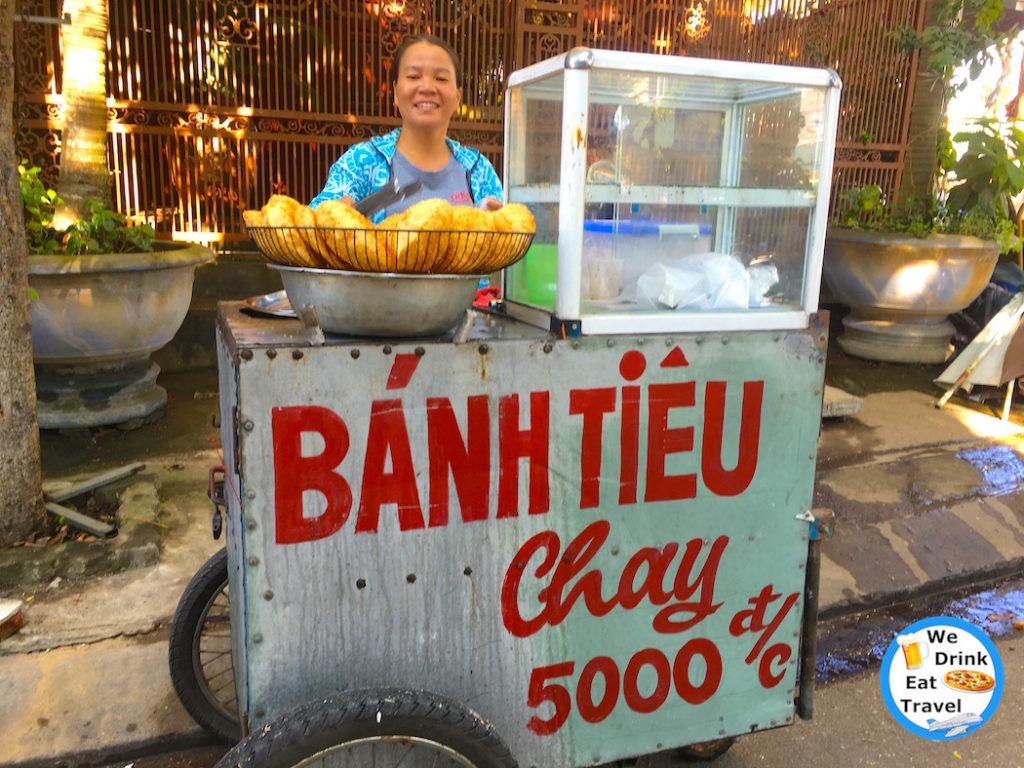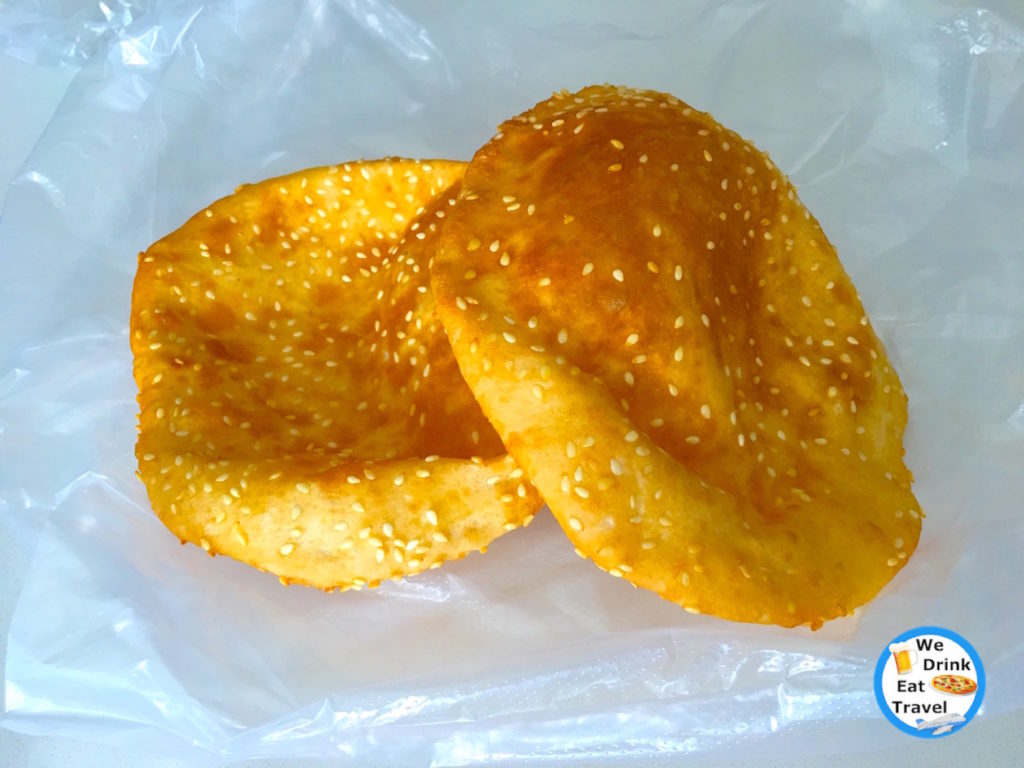 Deep fried goodness with sesame seeds – ha ha ha!
So my snack craving was satisfied, all for just 10,000 VND.
Plus, I had to get a Vietnamese coffee for take away, which only cost a measly 15,000 VND.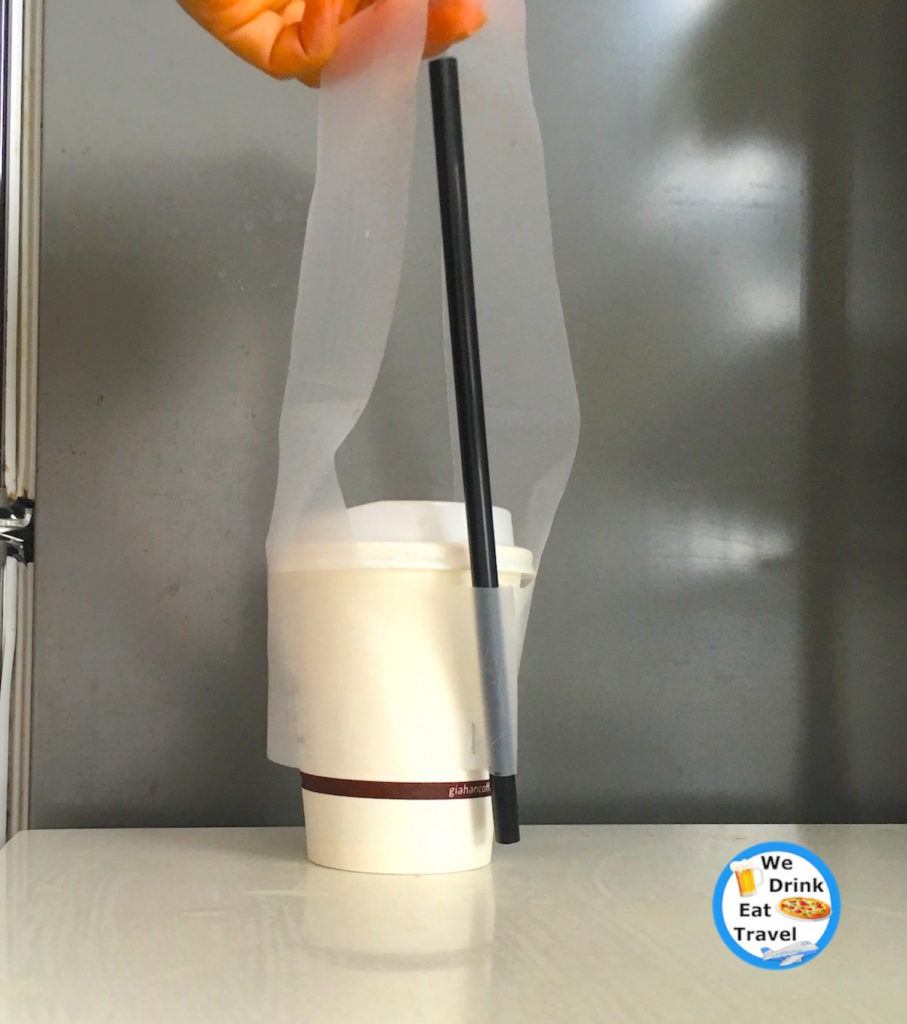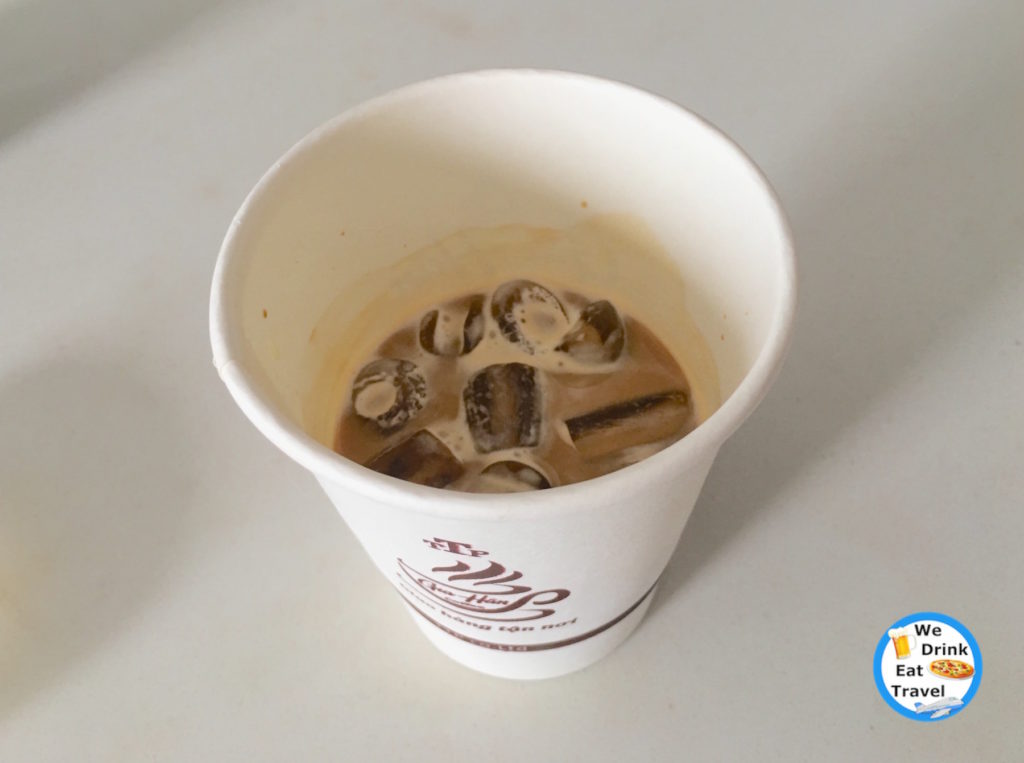 So, if you happen to be living in Vietnam as an expat… or are curious about prices in Vietnam for fresh produce, I hope this blog post has helped!
And if you haven't been to a local Vietnamese market, I highly recommend you check one out!
So to find out more about the market I went to in Da Nang, CLICK HERE.
Like This? Share it and comment on it!
Note: All of our reviews and comments are our opinions and no-one else's. Even if we receive complimentary goods or services we share our opinions honestly.