It was recommended to us to try the buffet breakfast in Da Nang, at the 5 star luxury hotel… Pullman Beach Resort. Apparently it's chockers full of food, with a huge variety to suit all tastes.
So off we went on a Monday morning to the Pullman DaNang. A great way to kickstart the week with a BIG all you can eat gourmet buffet breakfast!
This Pullman Hotel is on 101 Vo Nguyen Giap Street, in Da Nang.
Breakfast at this Pullman hotel is from 6:30am to 10:30am Monday to Friday. On the weekends it's open until 11:00am.
The price per person for buffet breakfast is 576,000 VND (about USD $25). Back in Australia that would be for one dish! So seems like great value, especially for a 5 star hotel.
Let's Go Into Epice For Brekkie…
After walking through the entrance past reception, we veered right and saw the sign for Epice restaurant…
Then, as we were walking to the restaurant we saw this beautiful pond and garden setting…
A staff member greeted us as we were guided to our table. We could see already that at around 8:30am… there were many people tucking into the breakfast buffet.
There were lots of food and drink stations even as we walked to our table.
After we sat down, a waitress took our order for coffees or teas. Soon after Paul got his long black coffee, and I got this…
A cocktail for breakfast, you're thinking? No, it was actually a Vietnamese coffee, and at the bottom is a touch of condensed milk. I really like the stylish presentation!
The Vietnamese coffee was so delicious. It would have to be one of the best I've had. It wasn't sickly sweet even with the condensed milk.
Unfortunately I couldn't finish the coffee as it was too robust for me. If I'd finished it then I would've got super hyper and jittery.
There was so much food it was difficult to know where to start!
Let's go from when we entered Epice restaurant…
Let's Check Out The Food & Drink Stations
On the right was a range of juices, smoothies, water, sparkling water and more…
After Paul saw the Vietnamese coffee station, he decided to get a second coffee! He ended up choosing this coconut infused coffee. That tasted delicious too. The Vietnamese know their coffee!
Next to the Vietnam coffee section, was a range of food warmers. Above them was a sign that said, "Vietnamese Breakfast."
This section included dim sum, sticky rice cake with pork, stewed beef with carrot, sweet and sour crab, sweet corn chicken soup, plain congee with condiments… AND MORE!
Opposite the Vietnamese breakfast station was the Vietnamese noodle corner…
This Was Eggscellent… Or Was It?
Next to that was a dedicated egg station. Here, the cooks would make a wide variety of eggs to your liking, even egg white omelettes…
We tried vegetarian eggs benedict. It wasn't the best one we've had before.
And what was strange was that they didn't use the traditional muffin for the base. It was like a small bread roll cut in half. Unfortunately it just didn't have the same texture or delicious taste we were expecting.
Next to the egg station was a bahn mi station. Here there were pates, meats, and vegetables to whip up your own.
Then as we walked on another side of the breakfast buffet, there was the bread section with toaster. For the Aussies… there's even vegemite! :)
Next to this section was probably the most boring section of the entire buffet. The display looked funky, yet what was on there was uninspiring for us…
It had mini croissants, mini muffins, gluten-free bread, brioche and Portuguese custard tarts. The tarts looked fine yet it didn't have the moreish flavor I was hoping for.
Next to this big display were cereals, 3 types of milk, dried fruit and ice-cream!
Ice cream for breakfast… it reminded me of the ice cream at breakfast at SO Sofitel Bangkok, which was extremely decadent. In fact, the Sofitel had a bigger variety.
A lot of the people who ordered pancakes or crepes accompanied them with ice cream. Hence why these were being cooked up next to the ice creams…
I didn't eat my entire crepe. For me, it was almost flavorless. Even though it's a thin batter, I think it should still have a hint of flavor on its own.
More Hot Food!
So around the corner from this were a lot of hot foods. Check out the huge mortar and pestles. How cool do they look? We'd love one in our home!
This section had foods including… sausages, bacon, hash browns, stir fried mushrooms, potatoes with onion, stir fried chicken and grilled fish…
Beside that was a small Japanese section with sushi tempura, miso soup, sushi and condiments…
Then, there was the final area of the breakfast buffet…
One corner started off with a range of kim chi. And the display stood out with the beautiful pink flowers behind it. Although not edible flowers I'm sure! LOL.
Next to the kim chi were various cheeses and cold cuts…
For The Healthy Folk…
Beside that were yogurts, fruit salsa and salads…
Then there was a big section, with a sign above it saying, "Healthy station"
Here, there were lots of individual items… like olives, beans, salad ingredients, nuts, quail eggs, tofu, detox juices and MORE!
Then there was the fruit station…
And last but not least, was a surprising stand… it was the make-your-own bloody mary station with ingredients and instructions!
Paul and I ate so much food. So much that we stopped counting after the fourth plate each!
After 2 hours at the Epice buffet breakfast in Da Nang… I found my sixth stomach. So I finished off brekky with a scoop of wickedly delicious chocolate ice cream…
Now, as you can see there was so much food, drinks and variety. So it looked like a foodies paradise, right?
Yet, there's something you should know…
Would We Come Back To The Epice Restaurant For Buffet Breakfast?
Despite all the goodness the Pullman DaNang Hotel's buffet breakfast offered… there were a few negatives.
The loaves of bread at the bread station for some reason didn't taste fresh. Plus, the texture of the loaves weren't crispy on the outside and soft in the middle… And we weren't sure if they were "left overs" from the weekend buffets?
So after having a couple of what we thought were un-fresh breads, we stopped our carb loading.
This next gripe is the BIGGEST negative and was a deal breaker for us in returning…
Feeling hot, hot, hot!
As soon as we walked in and sat down it was hot. Not warm… HOT. And it felt like the air conditioner wasn't on or wasn't working.
People's faces were glistening with sweat… And some were wiping their faces with their napkin. I know we did. Plus, even some of the staff were drenched in sweat, especially when they were cooking.
It wasn't comfortable and it wasn't enjoyable eating in a hot box! So we put up with it as it was our first time, and we wanted to try as much as could.
Yet, because it was so uncomfortably hot… we wouldn't come back to the Epice restaurant at the Pullman Beach Resort for breakfast in Da Nang.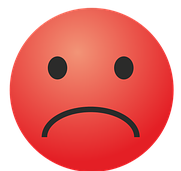 It's sad because the range of food and quality is mostly very good. Plus the service we got was great.
For the price, could we get a better atmosphere in comfort, with same quality elsewhere? Hmmmm… we may have to try some other places to compare
So have you been here for the breakfast buffet? If you have, it'd be great if you could share your experiences.
Like This? Share it and comment on it!
Note: All of our reviews and comments are our opinions and no-one else's. Even if we receive complimentary goods or services we share our opinions honestly.