REVIEW
Accommodation: Ibis Styles Kingsgate Hotel
Location: 131 King Street, Melbourne, Victoria, Australia
Room Type
Booked Standard Room, with 1 Double Bed
Loyalty Program or Deals Used
Le Club Accor Hotels / Accor Plus
Research and Booking
As an avid points chaser and to maintain elite status with Le Club Accor Hotels… I checked the Accor app to see what accommodation I could find.
Paul and I wanted somewhere on the western side of Melbourne city… as the next morning we were heading off to the aiport for more travels!
So whilst I wouldn't normally stay at a place like the Ibis Styles Kingsgate I was aiming to hit some goals with Accor.
Yet, before I booked I was reading some reviews on Tripadvisor about this hotel…
I noticed that several of the reviews mentioned that they were renovating the hotel. I called them to enquire further…
And yes, they confirmed that they were renovating between the hours of 8am to 6pm… every single day until finished.
They said they were only renovating a certain amount of rooms at a time. This was to help minimize disruption to the guests.
Well, considering we weren't planning on staying in the hotel room for most of the day I went ahead and booked it.
As a Le Club Accor Hotels member, I got a members app offer of 20% off the room rate. So the rate for 1 night was AUD $111.20 (about USD $79.75).
The Location
The Ibis Styles Kingsgate Hotel is on 131 King Street. It's in Melbourne's Central Business District.
This hotel is in a great position for public transport… in particular the trams, and Southern Cross Station for trains.
In case you didn't know… King Street is traditionally known as being a red light area in Melbourne's CBD.
Yet, amongst it all are lots of shops, bars, pubs, sporting and park areas within walking distance. I'll go into that later in the post.
Check In
The outside of the building isn't anything to write home about. It does have the distinctive bright green Ibis Styles sign at the front of the hotel.
There's a sliding door at the front. Then once the doors automatically open, there are several steps to haul your luggage up, before you get to reception…
I wonder what the situation would be if someone was handicapped?
We had quite a bit of heavy luggage! You should've seen Paul's face… Having been attacked by intense hayfever and lacking sleep, he was not in the mood for some heavy lifting.
But like a true gentleman he hauled all our suitcases up. I was shocked by the amount of noise he was making… It was like a stampede of hippos! But like Paul said, "I couldn't give a ****!"
Now, with our first step into the hotel we could see why they were undertaking renovations!
It was quite dark inside. We weren't advised of an upgrade, but were given two coupons for welcome drinks. This time no alcohol included. I was surprised! I hadn't experienced this at any Accor Hotels to date.
All in all, check in was efficient though.
The Room
Thankfully during renovations the lifts were working! After we took the lift to our floor, it was like a rabbit warren… or as Paul said, "It feels and looks like a danky hostel!"
They had these fine paintings on the corridor walls… Yet they seemed out of place against the tacky, "get me some sunglasses" lime green walls… We spared you from seeing them! ;-)
I think they were trying to match the color of the Ibis Styles green logo!
There were lots of different corridors and it was like a maze trying to get to our room.
We eventually found it… and when we opened the door, here's what we saw…
It was quite dark in the room with a window facing a building. It was this building next door, which blocked out most of the natural sunlight.
The curtains were blackout though. They did a pretty good job of blocking out whatever light would come through…
The room was small yet functional. It had a full length mirror which I liked! There was a working desk with chair, right under the flat screen TV. There was also a phone and alarm clock.
The bed wasn't huge, yet it was firm which we like.
Near the door on the right hand side was a cupboard.
There's also a mini fridge, with a kettle, and complimentary coffee and tea.
I was actually surprised by the amount of space to store things considering it was a smaller room… More than say your standard Ibis Hotels.
Thankfully the air conditioner was quiet, and it worked fine.
The Bathroom
Despite there being renovations… I don't even recall hearing any banging or clatter despite being warned about it.
In fact, there was more noise from the toilet every time after we flushed it!
Dining
We didn't have breakfast at the hotel but you could have a continental buffet for AUD $11 (about USD $7.90) per person.
If you wanted hot food I think it was just another AUD $6 (about USD $4.30) on top of that.
We ended up redeeming our drink vouchers for 2 barista long black coffees that we took back up to our room.
Around The Hotel
As mentioned earlier, the Ibis Style Kingsgate Hotel is in a good location for many things.
For example, you could walk to an outlet shopping center in about 5 minutes. Here there are some eateries too.
If visiting Melbourne Aquarium takes your fancy, it's about 500 meters from the hotel.
If you're wanting to take a longer walk of about 10 – 15 minutes… you can get to the Crown Casino and Entertainment Complex. As well as the Casino, there are plenty of restaurants, cafes and bars. Plus, they host concerts, live theatre and more.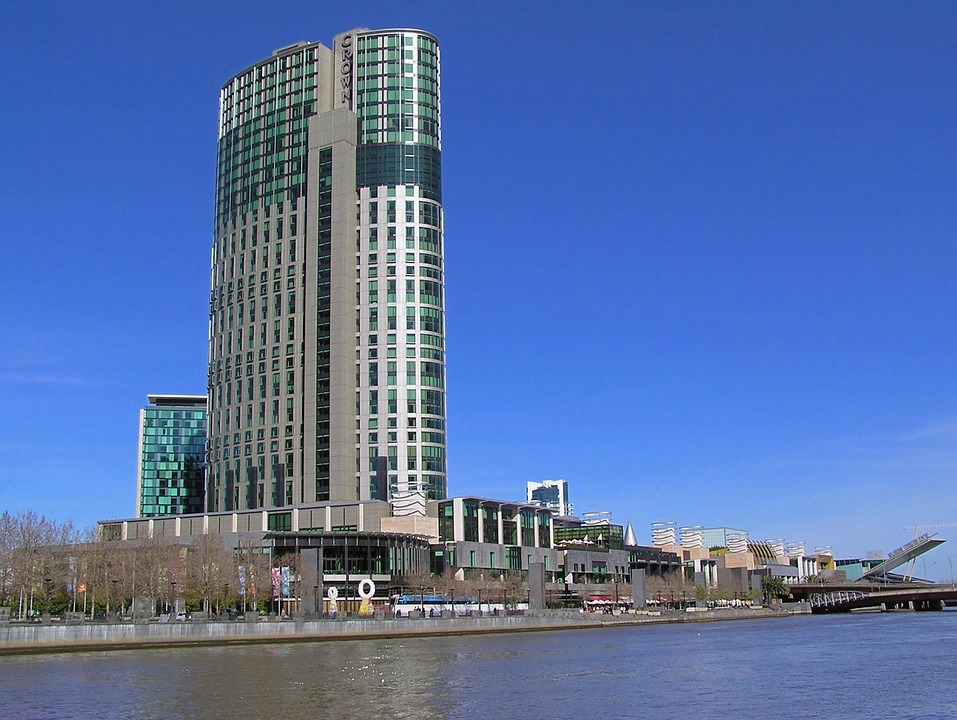 It's also nice to walk along the Southbank Promenade or watch the world go by.
If you don't mind catching public transport… you can reach other attractions in Melbourne such as the famous Queen Victoria Market. Love this place, especially the deli section!
There are many beautiful and lush parks… such as Fitzroy Gardens, Alexandra Gardens, Royal Botanic Gardens and more!
You can experience a sporting event like the Australian Rules Football at Melbourne Cricket Ground… Or see your favorite tennis players at the Melbourne Tennis Center.
You could even hire a bike to get around town, or take a trip down Yarra River.
Love art? Visit the galleries and museums around the Melbourne CBD.
In fact, there's so much to do in Melbourne. It would take thousands if not millions of blog posts to cover it all! You'll just have to come and see for yourself :)
We Drink Eat Travel Wifi / Internet Speed Test
Now for you digital nomads and business folk out there… Our internet speed test for the Ibis Styles Kingsgate resulted in this…
The download wifi speed was 9.51 and the upload speed was 9.54. For us that's not great. Luckily we weren't need very fast internet during our stay!
Would we stay here again?
No. It was nothing flash. Thankfully for us it was just an overnight stay. If there was an incredible offer with Le Club Accor or the Hotel itself we might consider it!
Who knows… after the renovations it might be nicer. Let us know if you do stay, and feel free to share your experiences with us!
Like This? Share it and comment on it!
Note: All of our reviews and comments are our opinions and no-one else's. Even if we receive complimentary goods or services we share our opinions honestly.