Paul and I were staying at the Novotel Bangkok Fenix Silom to try a different Le Club Accor / Accor Plus hotel.
See my review on Novotel Bangkok Fenix Silom here.
I researched shops that were close by to the hotel… And on Google Maps I found a place called Bangkok Fashion Outlet.
This shopping outlet claims to be "The 1st Fashion Outlet in Downtown Bangkok." With apparently over 500 top Thai and International Brands… and sales up to 90% off on selected items.
Sounds appealing, right? Yet, I did read some reviews, of which many didn't rate it very highly.
I always take reviews and comments with a grain of salt though, as everyone's likes and dislikes are different.
Yet, since it was only a few minutes walk away from the accommodation, I decided to check it out for myself.
Before I entered the shopping outlet, I noticed the big sign for JTC. This was for the Jewelry Trade Center.
And once I walked in there were heaps of jewelry shops…
As I walked for about 50 meters I noticed it was VERY quiet…
I could almost hear a pin drop it was that quiet. And there were MORE jewelry shops… and as I got closer to the Fashion Outlet there were even more jewelry shops!
If you were in the market for jewelry and gem stones you would be in the right place. Yet, I wasn't!
Once I reached the start of the shopping outlet there was a Marks and Spencer outlet store. I went through and was very disappointed. Being a 5'1' petite frame, there was literally nothing for me. They had other products like food items, soaps, accessories and mens clothes.
As I went further into the shopping mall it just seemed eerily quiet.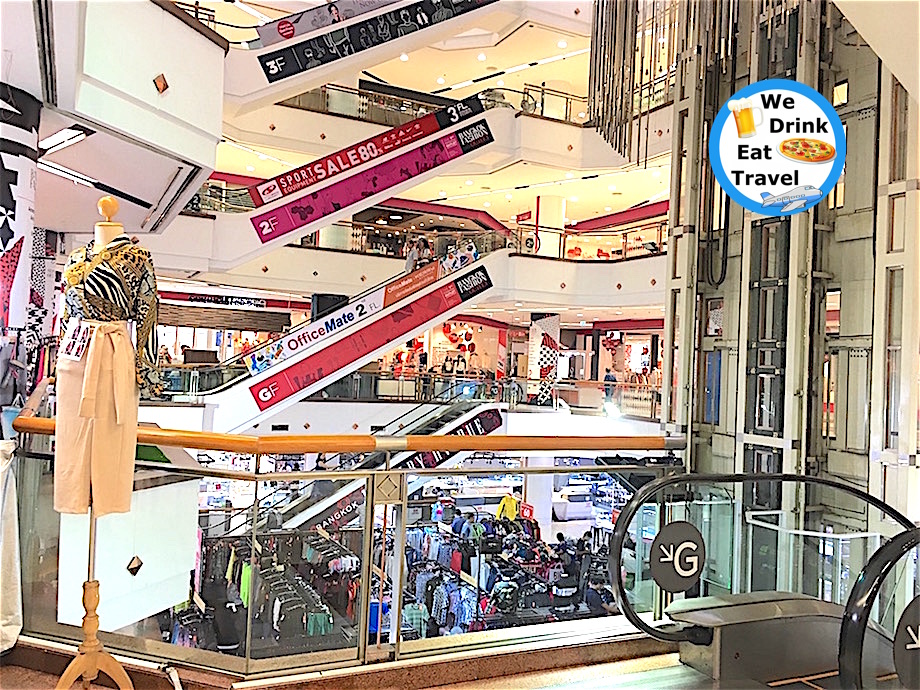 I went on a Monday as apparently they're closed on a Sunday. What? A Fashion Outlet closed on a Sunday? Sounds a bit crazy to me.
I was starting to get very underwhelmed. The reviews I read were coming to life. I saw a directory…
I would say that about 65% of the stores are jewelry and gem stones stores. The back half of the shopping center on almost each level, are the fashion stores.
The staff in many of the stores looked bored and uninterested. So I think that some of them were excited (probably surprised) to see me come into the store to look around. So much that some of them followed me around the store, which was a little annoying! That's normal in many South East Asian countries though.
I did go to all the levels and basically I was extremely disappointed. I didn't find a thing and left empty handed. All in all I spent about a measly 25 minutes in the shopping center.
Would I go back to the Bangkok Fashion Outlet? Sorry, but it's a big No For Me!
However, don't let me deter you from a different sort of outlet shopping experience!
Go try it out for yourself if you're in the area. I personally wouldn't make a special trip to go there.
But depending on what you're looking for, you might just pick up a bargain.
GOOD LUCK!
Like This? Share it and comment on it!
Note: All of our reviews and comments are our opinions and no-one else's. Even if we receive complimentary goods or services we share our opinions honestly.