Here's My Surprising Experience With 5 Hotel Loyalty Programs For A Status Match…
To give you some background… My "former life" was in the corporate world. I ditched that life many years ago and have never looked back. I was a senior marketing manager, with a large focus on customer loyalty.
As a result, I was an avid loyalty program junkie. I signed up to many rewards programs from frequent flyer… to hotel loyalty programs… to cash back rewards… through to paid online surveys.
I enjoyed getting the freebies and the VIP treatment. I also liked scrutinizing how each of the programs worked.
Once I hit Platinum Status with the Le Club Accor Hotels / Accor Plus Loyalty Program, I was ecstatic! The perks and service were far better than being a "normal" guest.
One of my favorite perks is access to the Executive Lounge where available. Where a participating hotel doesn't have an Executive Lounge… you can get complimentary breakfast at many of the hotels.
Every time since being Platinum I have received a welcome gift, even from the 3 star hotels like the Ibis. The welcome gifts have included fresh fruit, macarons, cakes, sweets and drinks.
And of course, we got the standard welcome drink vouchers. I did get this benefit when I was Silver and Gold status too. Yet, some of the drinks offerings are better in certain hotels once you reach Platinum.
So, I wanted to see if other hotel loyalty programs would do a status match to an equal level.
Read on and see how I fared…
IHG Rewards Club
The first on my list was for an IHG status match. I was a Gold Member. This was 2 levels away from their advertised highest level of Spire Elite.
I generally received very good service even through this Status. Yet, to achieve Spire Elite you need to rack up 75 qualifying nights or 75,000 elite qualifying points.
With Le Club Accor you need 60 qualifying nights or 14,000 qualifying status points.
Note: The value of points differs across the various hotel loyalty programs. So you will need to run some calculations and check it out.
A positive is that for the Elite statuses the points don't expire.
The main reason I switched to Le Club AccorHotels /Accor Plus, and not pursue the Elite statuses for IHG was this… You don't get access to the Executive Lounge / Club Lounge benefits.
That was a MASSIVE negative in my eyes.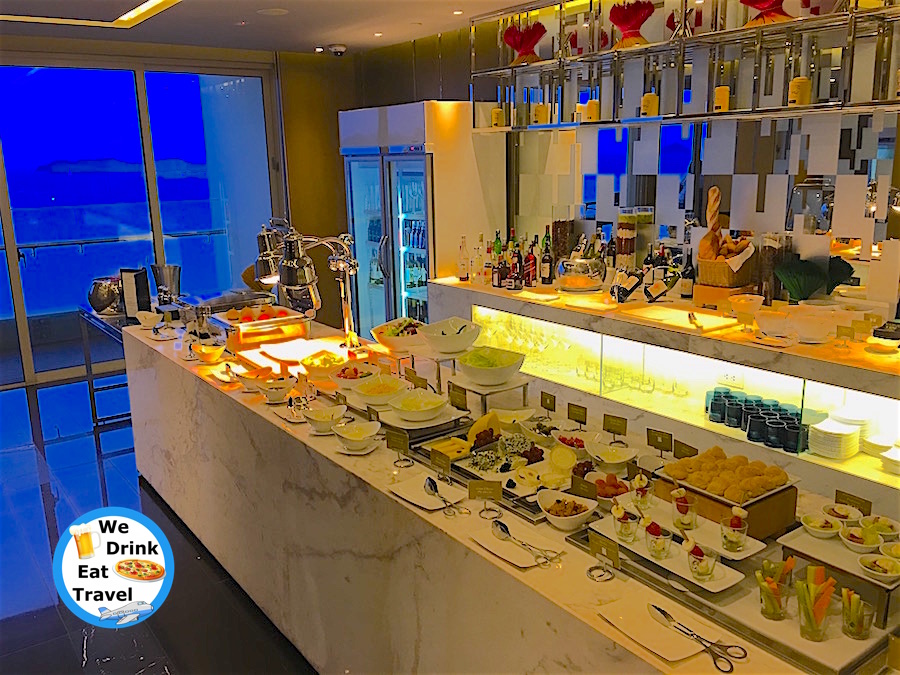 How I Requested A Status Match with IHG Rewards Club
I sent an email to ihgrewardsclub@ihg.com. I advised them I was Platinum Status with the Accor Hotels Loyalty Program.
I also included a copy of my digital loyalty card. Plus, I provided them with my current IHG membership number.
The Result
They emailed me the next day and thought that I was a current Platinum IHG Rewards Club.
They stated it was with great pleasure to assist me as a loyal and valued Platinum Elite Member…
Yet, they regret to inform me that they have discontinued their Elite Status Match offer. Their reason was this…
They were reviewing and enhancing their program to better serve valued members. Yeah, why not give access to Executive Lounges and Privileges for Elite Members!
They apologized for any inconvenience. And assured me of the best services I deserve.
All in all a pleasant email, although a little confusing…
But a "NO" for the status match.
SPG and Marriot Rewards
I was on their entry level for these rewards programs. Yet, for the equal which I would say is the Platinum Elite tier, benefits include:
Lounge access
Guaranteed room type
Annual choice benefit – 5 nights suite awards, or the option of a gift)
The interesting thing to me was this… If you reach the levels above for the Platinum Premier Elite… I didn't find the benefits to be that much more exciting.
Yet, for those of you on those levels, please share your experiences as it would be great to understand!
How I Requested A Status Match with SPG and Marriott Rewards
As the two programs had merged, I looked for a contact email on the websites. The email I found was marriottrewards@marriott.com
Like the IHG Rewards Club, I emailed them requesting a status match… I also included a copy of my digital loyalty card… and provided them with my current SPG membership number.
The Result
Weeks later and nothing! "regret to inform me that they do not status match with other companies."
Finally, after all that wait the answer was "No." They don't do status match with other companies.
World Of Hyatt
For the Hyatt Loyalty Program I wasn't a member. I looked at the benefits of their top tier, Globalist which included:
Four suite upgrade awards
Club Lounge access
48 hour room guarantee… a guaranteed room is available at participating Hyatt hotels in advance of arrival. Note: blackout dates apply.
Complimentary parking on free night awards at participating Hyatt hotels and resorts
How I Requested A Status Match with World Of Hyatt
I joined the rewards program and requested a status match on the same day I became a member.
I then followed the same process as previous status match requests… and sent an email to pacific.worldofhyatt@hyatt.com
The Result
My request for a status match was denied the same day via email. I wasn't expecting a status match considering I only just joined the loyalty program. It was out of interest I did it this way.
Hilton Honors
I've never really considered booking at a Hilton Hotel before, or within the Hilton Group. I guess my perception has stayed in the grand old days many, many years ago of being old hat, with limited options.
Yet, for their top tier Diamond Status the perks include:
Executive Lounge access
100% Elite Status Bonus… receive a 100% bonus on all the Hilton Honors Base Points you earn
48 hour room guarantee… you get a guaranteed room when you make a reservation at least 48 hours before your arrival
Random gifts on arrival
So, for the purposes of the status match exercise here's what happened…
How I Requested A Status Match with Hilton Honors
Same as the Hyatt Loyalty Program, I wasn't a member. So I joined the Hilton Honors rewards program and requested a status match on the same day I became a member.
The Result
To my surprise, 2 days after my request they gave me a Hilton Diamond status match! Now, as per their conditions, the status match lasts for 90 days.
My question is this… Is 90 days enough? How far in advance do people usually plan for their travels? Do you think 90 days is enough?
That aside, it was good to finally get a YES!
Best Western Rewards
For the Best Western Rewards Program I wasn't a member. Having looked at their benefits it didn't seem as attractive as other hotel loyalty programs. Yet, here are some of the benefits offered:
Worldwide Free Night Redemption – use at least 12,000 points.
Points Never Expire – this is a pain point for many loyalty points earners. So this may be an attractive benefit for some of you.
Exclusive Member Rates
How I Requested A Status Match with Best Western Rewards
I joined the rewards program at this link… https://www.bestwestern.com/en_US/best-western-rewards.htmla
After joining, on that same page with the link I provided above… Best Western were offering a status match with no catch? Sounded interesting…
So I clicked on the "GO ELITE" button and it took me to this page… https://www.bestwestern.com/en_US/best-western-rewards/status-match.html
I completed the Status Match Form and submitted my details, the same day I became a member.
The Result
After having submitted the form… a page appeared stating that a representative would contact me shortly.
To this day I haven't received any contact from the Best Western Rewards team.
So, out of 5 hotel loyalty programs I contacted, 1 matched to their equal tier status.
I wasn't expecting a lot considering most of them I wasn't loyal to! Yet, it was interesting to see the process and results of requesting a hotel status match.
There are other hotel loyalty programs out there you could investigate for a status match… including Wyndham Rewards and Choice Privileges.
At the moment I'm quite happy with my Platinum Status with the Le Club Accor Hotels /Accor Plus loyalty program. Great service, perks, and unexpected pleasant surprises goes a long way!
They also continue to grow the number of hotels and brands in their chain. With a range of hotel options from budget through to premium…
Plus, they're changing their brand from Le Club AccorHotels to… ALL (Accor Live Limitless). Details are coming out about the changes.
I'm expecting AMAZING things guys!
I guess we'll have to wait and see…
Yet for now… Paul and I will continue to drink, eat and travel like VIPs around the world.
Like This? Share it and comment on it!
Note: All of our reviews and comments are our opinions and no-one else's. Even if we receive complimentary goods or services we share our opinions honestly.