REVIEW
Accommodation: Warm Designed Cihangir Flat (This was the title in the Airbnb listing); 1 bedroom apartment
Location: Pürtelaş Sokak, Cihangir, Beyoğlu, İstanbul, Turkey
Loyalty Program or Deals Used
Qantas Frequent Flyer Airbnb
Research and Booking
After spending about a couple or months or so in Malta and Gozo, it was sadly time for us to leave. So, as we're used to following the sun throughout the year… believe it or not, we felt like it was getting chilly at nights in Gozo towards the end of October!
So, as we were planning to head to South East Asia next, we had a few options for flights. Yet, as we were thinking of redeeming some of our Qantas Frequent Flyer Points, this was helpful in narrowing the route.
Thus, to cut a long story short, there were some good flights from Istanbul Turkey through to South East Asia. Plus the taxes were quite reasonable too. And, we were going to do it in style with Qatar Airways business class flights all the way from Turkey!
Yet, we didn't plan that far ahead for our trip to Istanbul. In fact, we only booked our Airbnb Istanbul accommodation a couple of weeks or so before our trip.
So, we've used Airbnb often for searching and booking accommodation. And, on our trips in Malta we were staying in Airbnb apartments in Xlendi and Marsalforn.
So again, we decided to check what accommodation was available on Airbnb… via the Qantas Airbnb booking site.
And, as Qantas Frequent Flyer members… we would get 1 point per $1 spend when booking with Airbnb. So, this would help add to our points for hopefully another round of elite class flights!
For a 7 night stay… we found a one bedroom Airbnb Istanbul apartment that cost us AUD $386.60 (about 240 Euros / 1,580 Turkish Lira). Yet, we did have some challenges with location…
The Location
So, when we were looking for accommodation, it was difficult to decide which area to stay in Istanbul. For one, we'd never been there before. Plus, we only had a small window to research the areas.
So, while we could've stayed in Sultanahmet, where a lot of tourists stay to be close to the main attractions… we were wanting to stay somewhere else.
Yet, of course we were looking for somewhere that was relatively safe… but had lots of amenities within walking distance.
And, thanks to everyone who share their experiences as it helped us to make a decision. So, in the end, we chose an area in Istanbul called, Beyoğlu.
Now, this was a hip, cool and bustling area… with pretty much everything that we would need for our 1 week stay in Istanbul.
And, we must say that the host was extremely responsive and helpful. So, he helped to make our decision easier.
So, I'll go into more detail later, about what was around the Beyoğlu accommodation that we chose.
Check In
The host for our Airbnb Istanbul apartment was Burak. And, as I was saying earlier, he was such a great host before we even got there! He was answering every question that we had, was polite and seemed friendly.
So, he also said that he could be there to meet us for check in, which was nice of him.
And, even though we got to Burak's Beyoğlu accommodation, about 25 minutes or so later than we said… he was there to meet us after the taxi dropped us off at the front door.
So, I have to say that the outside of the apartment is nothing special, with graffiti on the outside. In fact, we initially thought we were at the wrong apartment block! Yet, the front security door was made of heavy steel, and was a key lock.
Then, as we were looking inside the apartment block and the stairwell… it didn't look like somewhere we would choose to stay in! Plus, there was a musty smell. And, we're pretty sure that Burak said it was relatively new the stairwell area.
Sorry, we didn't even think to take photos of the area! So, we were wondering if we had made a mistake in booking this Airbnb Istanbul apartment.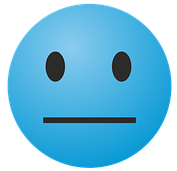 Unfortunately there were no lifts to go up to the apartment, and we knew this beforehand.
So, Paul was using his muscles to haul our large suitcases up the stairs. Now, the host had an issue so couldn't himself help with carrying up the luggage… although, he did offer to get help if we would need it.
Yet, we could manage.
Then, because our first impressions of Burak's Beyoğlu accommodation was fairly negative at this stage… we weren't expecting much on the inside, despite seeing photos on the internet of it.
Inside The Apartment
Now, the title of the apartment on the Airbnb listing was, "Warm Designed Cihangir Flat." So, this certainly didn't come across on the outside of the apartment in the stairwell!
And, we didn't mention anything to Burak about it, as we were hoping it would be fine on the inside. Then, Burak opened the door to his apartment and was welcoming us in.
And, after going through a few formalities, Burak left us to our own devices. He was a friendly, polite, helpful and efficient host. So, big thumbs up to Burak for that :)
Then, we were able to have a good look around at our Beyoğlu accommodation!
The Dining Room
Then, one of the first areas we saw was this…
Now, this was the total opposite look and feel we had when we first arrived! And, it actually did look warm and inviting with the peachy type color walls.
So, in this dining area there was a wooden table with 4 seats. And, on top of the table was a bottle of complimentary Turkish rose wine… with big wine glasses. Plus, there was a tub of cookies.
So, we were definitely not expecting these gifts and it was a thoughtful touch.
Now, there was a large window, which let a lot of natural light in, so that was great. And, the windows would open so we could let some fresh air through.
Next to the table on the wall was a set of tiled mirrors.
And, next to the dining area was a living room…
The Living Room
So, the living room had a large couch, which was quite comfy and soft to touch. Plus, there were several cushions for added comfort and style!
Then, next to the couch was a desk and shelving area, with padded stool. And, that came in handy as Paul and I could have separate areas to check in on work stuff.
So, on the shelves were a tin of pencils, magazines and artefacts. And, next to that was a chair with another cushion!
Again, a large window let through lots of natural night to help lighten the place up.
Then, on the other side of the window there was a TV, small coffee table… more shelves and a plant.
So, for our first night in Istanbul… we had an earlier finish from sightseeing, as we were pretty tired from a very early morning start.
Thus, after a some cheap eats we went back to our Beyoğlu accommodation to watch some TV. Yet, after a few minutes of watching it, we had to turn it off. The sound was crackling, so we couldn't actually make out what people were saying!
Plus, the reception wasn't clear, so it was pretty useless trying to watch anything. Yet, thankfully for the rest of our stay we didn't need it… as we were out eating and drinking to make the most of our time in Istanbul.
Then, in the other corner was a vacuum cleaner and lamp.
So, you may have seen that around the apartment were several paintings and ornaments.
Now, these actually gave the apartment a more homely feel, which was pleasant.
So, after our shocking experience on arrival with the undesirable look outside the apartment… things were more positive!
Now, onto exploring the rest of our Airbnb Istanbul apartment…
The Kitchen
So, just before we got to the kitchen… there was wooden shelving unit as well as a mirror above it.
Now, we've been to other Airbnb accommodation before, as well as hotels… and I really can't understand why it's so difficult to include a mirror.
So again, thumbs up to Burak for having what I believe is an essential in traveler's accommodation. Yet, even better would be a full length mirror… LOL!
So after this, which is to the right of the apartment entrance is the kitchen…
And, one of my favorite places in a home is the kitchen. I love to cook, and it's a great area for socializing because food brings people together. Yet, on this trip our plan wasn't to cook!
But, it didn't stop me from seeing what amenities were in Burak's Beyoğlu accommodation.
And, to my surprise the kitchen had plenty of amenities if we did want to stay in and cook.
So, the amenities included lots of pots, pans, cutlery, dishes, oven, kettle… And, coffee/tea makers, gas cooktop, cleaning equipment and more.
There was also a mini fridge in the bench area… and here was a new full tub of butter and some cheese!
The Tap Water
Now, regarding the tap water in Burak's apartment… He did say that it was safe to drink, yet he prefers to buy bottled water as it tastes better. So, being a bit adventurous we had a sample of the tap water.
And, to our surprise it wasn't as bad as what we were expecting. In fact, if you've tasted some of the tap water in Malta, especially Gozo, it's awful!
So, on one side of the kitchen was the bedroom…
The Bedroom
So, as we were checking out our Airbnb Istanbul further… we were breathing a sigh of relief, as the amenities of the apartment were very good.
Now, one of the key things for us is a decent bedroom for a restful night's sleep. And, once we went into the bedroom here's what we saw…
So, the bed and pillows were comfy, and the sheets felt soft to touch. Paul would've preferred a larger size bed, yet it was fine for our stay. And, on either side of the bed were side tables and lamps, which were handy.
Plus, there was a fan, lamp and clothes horse / drying rack too.
There was a large wardrobe with drawers, shelves and coat hangers. And, it was actually a decent size, which was great.
Now, in here there were curtains that would help block out the light – woo hoo! And here, there wasn't a lot of natural light. Yet, we didn't mind that… as it meant we could sleep free without our trusty travel eye masks.
Any my goodness, if you travel… we strongly recommend you bring a pair of eye masks with you! They have been our saviors in some accommodation, which have had shocking, if not non-existent curtains to block out light.
Oh, there was another mirror too and more artwork…
Cardboard Walls
Now, while all the elements in the room were looking great for peaceful sleeps… it was like the walls and floors were paper thin. OK, maybe not paper thin, perhaps cardboard thin… LOL!
So, being open with you here… On nights when we didn't have lots of alcohol, which would knock us out so to speak… we could hear noise from the neighbors.
Whether it was the neighbours walking or listening to music or having parties… the noise was noticeable. So, sometimes we'd forget to put ear plugs in, which we always have with us on our travels.
And, we'd pay for it as our sleep would be restless. Thus, the next day we'd be looking like zombies. So, if you're a really light sleeper and have no ear plugs, find a way to knock yourself out!
Plus, one night it was like a neighbors party was happening. Yet, we couldn't really complain as it was the Independence Day for Turkey. So, everyone was out on their balconies yelling and having a grand ol' time.
Good on them, and we hope they didn't wake up with headaches the next morning. Ha ha ha! Nothing that a good strong Turkish coffee and boreks couldn't fix anyway ;-)
So again, light sleepers beware!
And last but not least…
The Bathroom
Now, having gone through all the rooms it so far did have a warm feel… as Burak titled on his Airbnb Istanbul accommodation description.
So, there was one last room to check out and it was the bathroom.
And, in the bathroom was the basin, which had a cabinet and mirror above it. Yet, it did seem a little worse for wear…
Plus, there was also a towel rack next to that…
Then, next to the toilet was a handy washing machine. And, there was a cabinet above it, which had a variety of cleaning detergents and other things.
Then, next to that was the shower.
So, there wasn't anything that wrong with the bathroom as such… it was just that the shower area had some mold in it. So for us, that was a little off putting.
Yet, there were amenities like liquid soaps and shampoos. But, we had our own personal care items that we used.
We Drink Eat Travel Wifi Speed Test
So, when we made enquiries with Burak about the wifi speed, he did tell us that the internet speed was "up to" 25 mbps.
Thus, we thought that would be fine for our needs.
Then, when we got to the apartment we did a wifi speed test. And, we clocked up 24.1 mbps for the download… and for the upload speed we got 1.61 mbps.
Unfortunately the upload speed was terrible. Yet, for basic internet surfing it was OK.
Would We Stay At This Airbnb Beyoğlu Accommodation Again?
So, as our first experience being in Istanbul, let alone Turkey… we were welcomed with open arms from Burak. And, as an Airbnb host he is one of the most friendliest we've had the opportunity to meet in person.
And, he's super efficient in answering all the queries we had!
Now, if you have read every word of our blog post, then you'll have seen reasons why we wouldn't stay again. So, that included the noise, the moldy shower and slow wifi upload speed.
Yet, the fact is we felt safe in the apartment and the area. Plus, it's close to pretty much all the amenities you'd need for your Beyoğlu accommodation.
It was also homely and well stocked with amenities.
So, it's difficult to say if we'd stay here again.
Yet, the things I highlighted in this blog that were negatives for us… may not be issues for you. So, if I were you… do think about staying here. And no doubt… Burak would be the best host, make you feel welcome and even help with tourist activities.
Yet, all in all, we did enjoy our stay in our Airbnb Istanbul apartment. And, we hope you have a great time too!
Like This? Share it and comment on it!
Note: All of our reviews and comments are our opinions and no-one else's. Even if we receive complimentary goods or services we share our opinions honestly.
You Might Be Interested In This Too..
Istanbul Nightlife – Eat, Drink And Be Merry In Nevizade Sokak, Beyoğlu
5 Free Things To Do In Istanbul Turkey
Turkish Delights – 5 Of The Best Restaurants In Beyoglu Istanbul For Vegetarian Food
Istanbul Sabiha Gökçen Airport – ISG Lounge Review
3 Travel Mistakes People Make And Tips On How To Avoid Them
My Carry On Luggage Must Have Item
Need Accommodation?
Find Your Perfect Vacation Accommodation
Want Cheap Flight Deals?
Cheap Flights All Year Round With Skyscanner