A visit to Hanoi, Vietnam's capital will greet you with pretty tree lined streets… as well as incredible colonial buildings, ancient pagodas, and natural beauties.
Plus, you'll be spoilt for choice with local Vietnamese street food, through to high end find dining with luxurious views.
And while you're in Hanoi, a visit to the Old Quarter and French Quarter is a must. Along with experiencing the bustling Hanoi nightlife in the Old Quarter.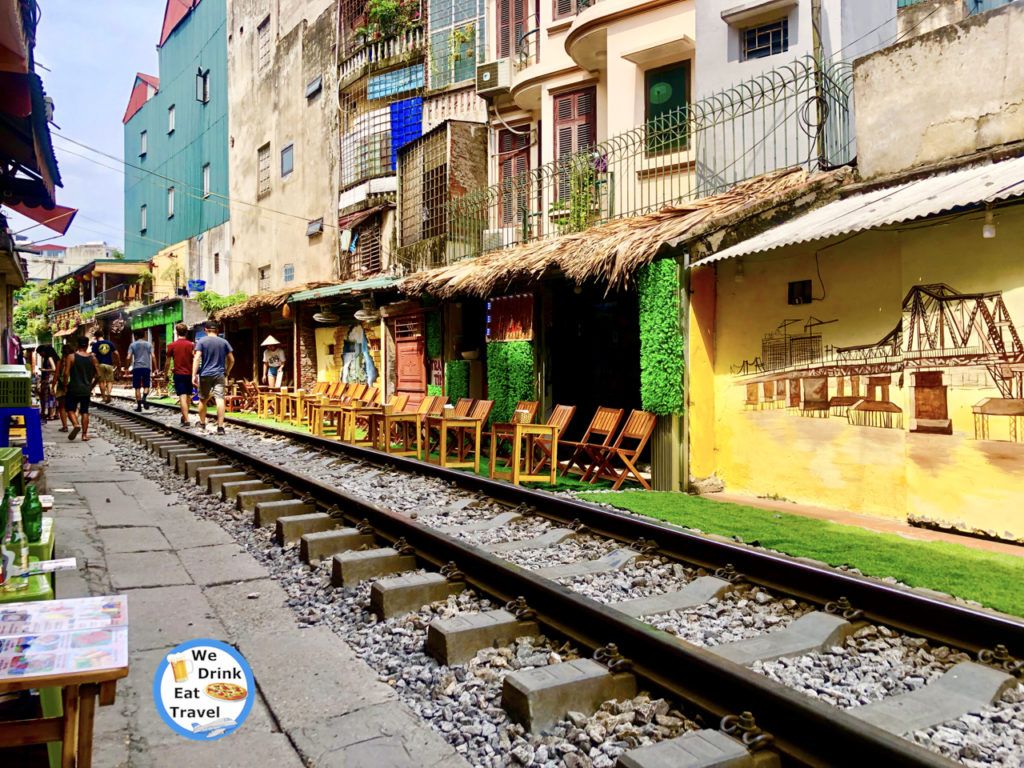 For Things To Do In Hanoi, Take A Look Below…
For the Foodies
A Cool Little Place To Get Coffee In Hanoi
A Guide For Places To Visit In Hanoi Vietnam For French Pastries
A Coffee House In Hanoi With A Different Feel!
The Best Banh Mi In Hanoi Old Quarter
Furbrew Hanoi Vietnam – A Craft Beer Pub With Some Surprises
Is This The Best Hanoi Café To Get Pastries, Breads And More?
La Salsa Hanoi, For Spanish Cuisine Or A Surprise?
7 Bars In West Lake Hanoi To Check Out
Feast Your Eyes With A Breakfast Buffet At The Hotel Mercure Hanoi La Gare
Check Out These Bars In The Hanoi Old Quarter
The Best Vegan Restaurant Hanoi Vietnam
Is This The Best Restaurant In Hanoi Vietnam For Pizza?
The Place For Mexican Fast Food In Hanoi Vietnam
Hanoi Travel Tips & Vietnam Info
Getting From Hanoi Airport To The City
5 Things To Do In The Hanoi Old Quarter
Things To Do In Hanoi – Get Close To The Action At Train Street Hanoi
Our Horrible Hanoi City Taxi Scam Experience
Looking For A Dentist In Hanoi, Vietnam? Read This First
7 Tips For Handling A Vietnam Taxi Scam
5 Top Tips Before You Do A Vietnam Currency Exchange
10 Free Things To Do In Vietnam
My Shocking Experience At A Vietnamese Market
My Favorite Hanoi Cafe As A Travel Blogger To GSD
Accommodation
Hotels Review – New Airport Hotel Hanoi
Review of Hotel Mercure Hanoi La Gare
Find Your Perfect Vacation Accommodation
Flights
Cheap Flights All Year Round With Skyscanner
Looking For The Latest Flight Deals? Click HERE
Have Questions?
Contact us via email, or leave a comment below. We're here to help where we can!