If it wasn't for THAT pandemic, we wouldn't have seen some of the places that we have so far… or had some of the best experiences on our travels around the world. And, one of the regions that we hadn't had on the top of our list of places to visit was… the Balkans.
Now, if you've read our travel blog posts… you will have found out that the first country that we discovered in the Balkans was Bulgaria. And, needless to say, we were absolutely enthralled about the history of this country, the architecture, culture… and of course, the food and drinks.
And, thanks to Bulgaria… we would continue our travel adventures to other Balkan countries. So, one Balkan country we believe is so underrated is Serbia. And, it's capital city of Belgrade is NOT what we were expecting.
So, you MUST read on to discover 21 top things to do in Belgrade, Serbia. You'll be amazed at what it has to offer!
Belgrade Fortress
If you've seen photos or videos of Belgrade Fortress, you'll see how majestic and commanding it looks. So, when we were going to head out there, we found out one most surprising thing. To get into the fortress, there is NO entrance fee.
We thought that this was a local joke at first… considering it's such an incredible historic landmark. Yet, it's true. It won't cost you even a cent to see this amazing fort.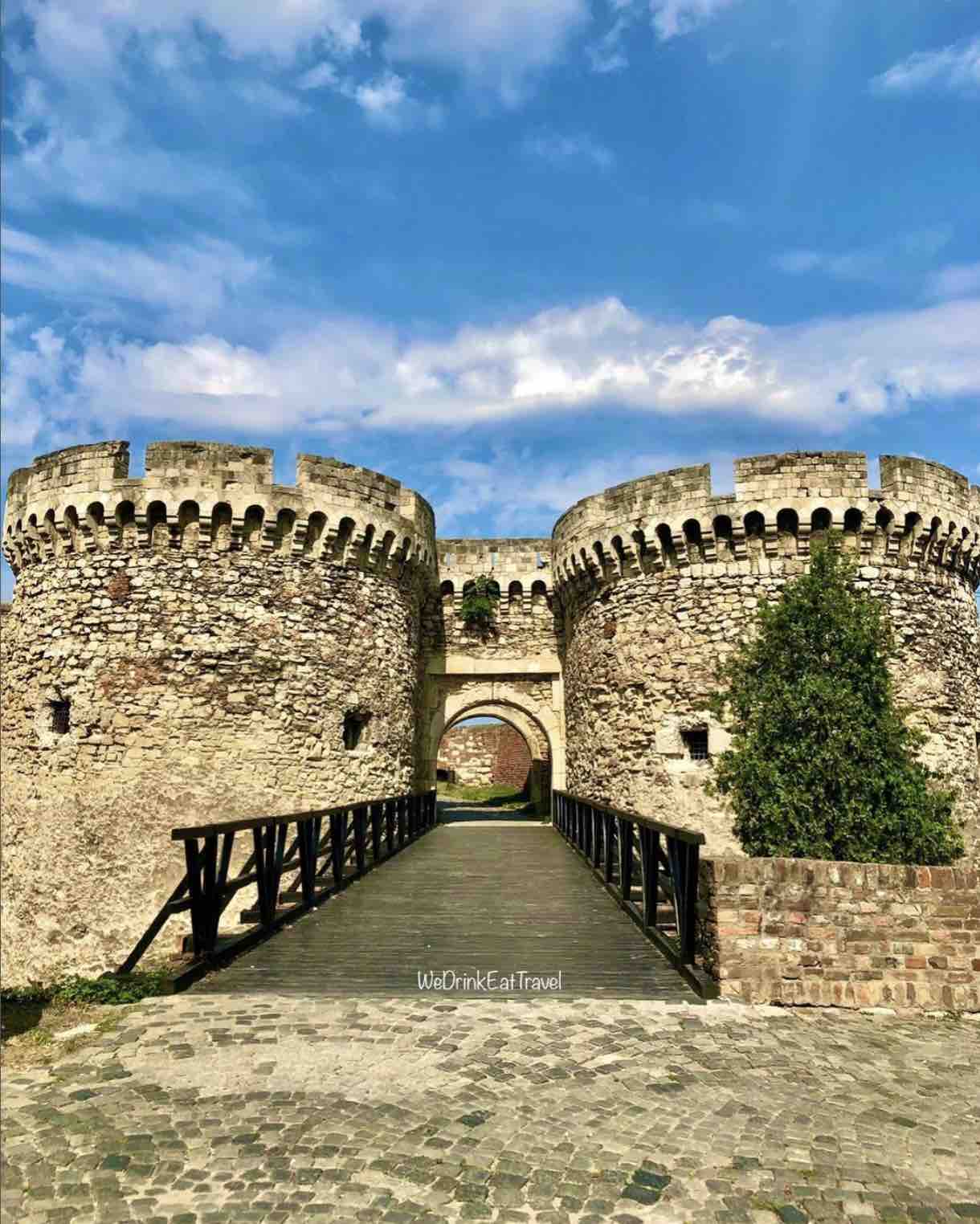 It's said that the Belgrade fortress dates back to as far back as the 2nd Century. Yet, from this moment on and for centuries later, Belgrade would be dominated by many rulers… including the Ottomans, Romans, and Austro-Hungarians. And, you'll notice as you explore the fort and the complex, the variety of architectural styles.
The views are breathtaking from day through to night. From families, couples, through to the youth… there is a mix of people that go to the Belgrade Fortress to relax, have fun or enjoy the beautiful surroundings. And, even in Summer, it doesn't feel claustrophobic, like other European cities.
Now, when you're at the Fortress, another of the top things to do in Belgrade is this…
Relax in Kalemegdan Park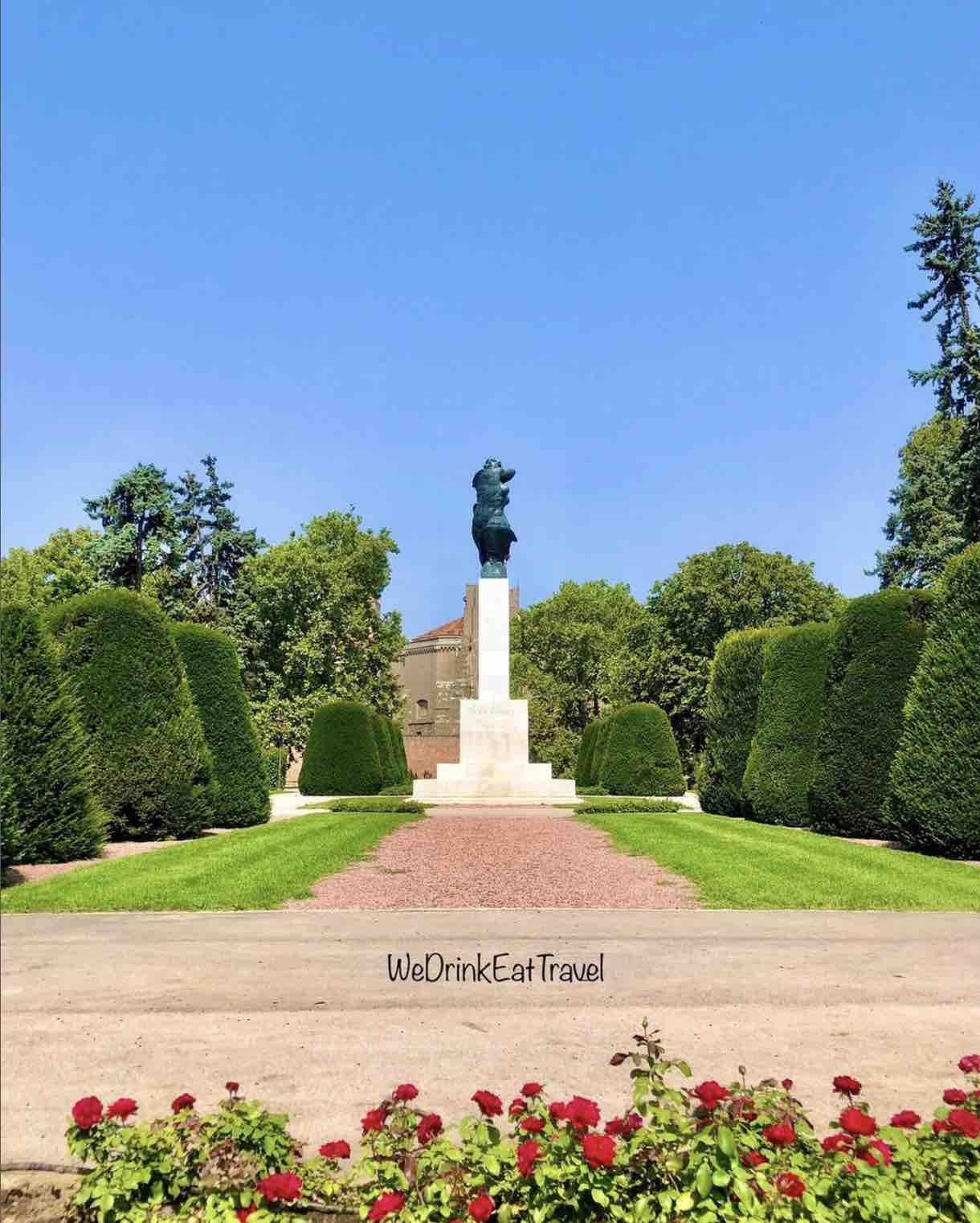 The big and beautiful Kalemegdan Park is in the grounds of Belgrade Fortress. There are many places to enjoy wonderful views of Belgrade city, or overlooking the Danube River… or enjoying the greenery in the park itself to have a picnic or even people watch.
And, when you go there in Summer… there are exhibitions or events that frequently occur to keep everyone entertained.
See the Many Different Statues
When you're in Belgrade, you'll notice many statues, from the small to huge ones… with simple to elaborate detailing. So, here are a couple of them that you could see on your travels through Belgrade…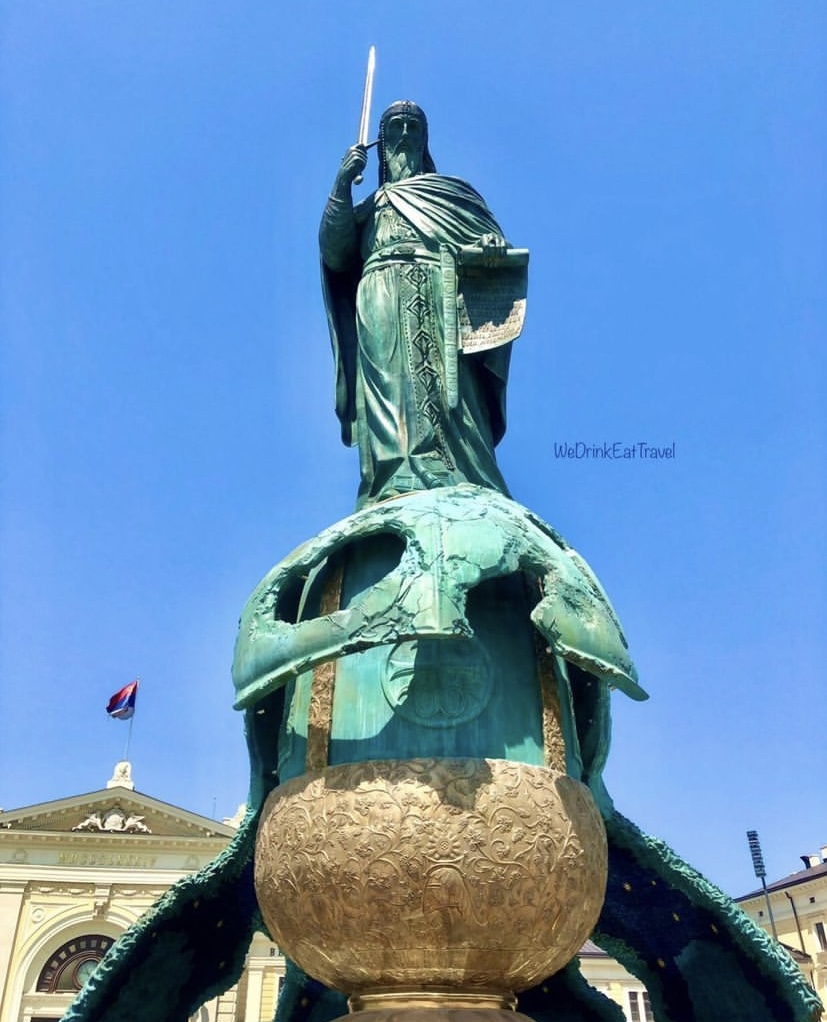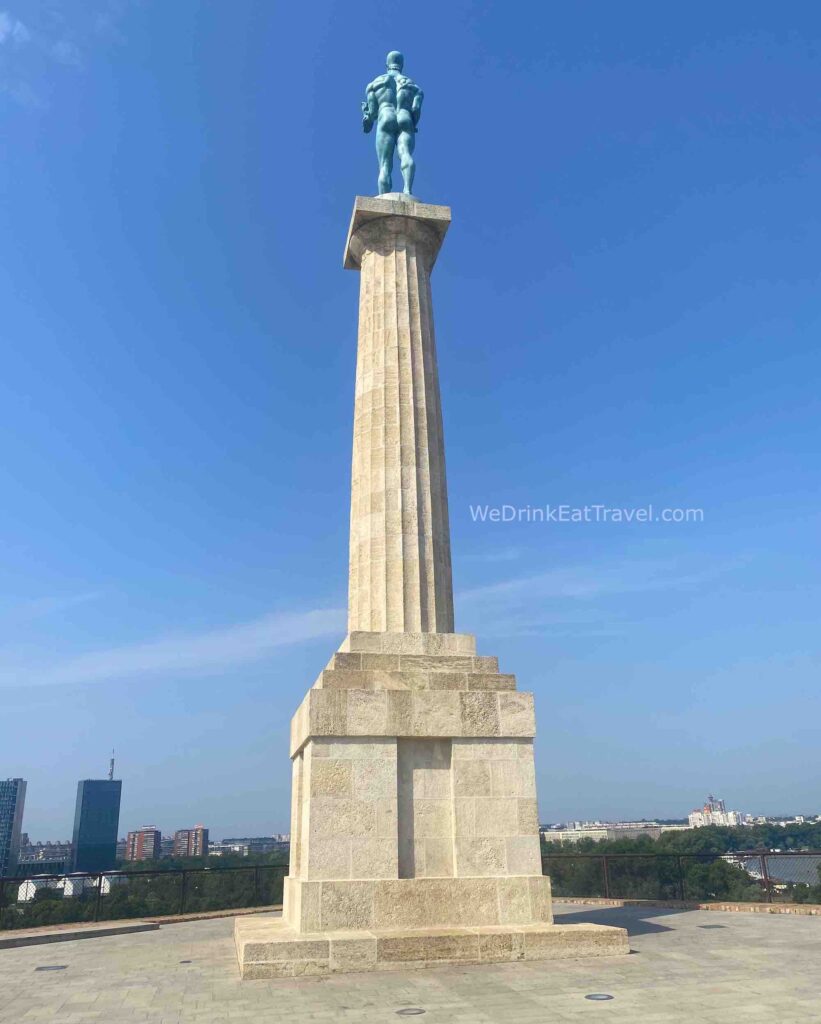 Next on our list of best things to do in Belgrade, is a MUST do…
St Sava Serbian Orthodox Church
WAIT, before you think in your mind, they're recommending we go see a boring church… think again! Luckily for us we spent a few months in Serbia. Otherwise, we would have missed out on seeing one of the most elaborate places to visit in Belgrade.
Now, I remember saying to Paul that for whatever reason… after seeing the photos we took of St Sava Church, it gave me chills up and down my spine. I'm not sure what it was, but it sure was a weird feeling. When you look at the church it is striking… with its white exterior and the dark trimmings.
Yet, we had to go back to St Sava Church, thus visiting it twice. And, you may be thinking, why?
Because, the first time we went, we forgot to see the Crypt! And, when you go downstairs beneath the ground level of the church… it will amaze you at how elaborate and exquisite it is.
Again, it was so surprising for us, that when we went there was NO entrance fee… especially to see such an incredible landmark.
Ada Ciganlija
In Summer, it'd be great to head on over to a beach in Belgrade, right? Well, you'll be happy to know that can experience the "beach life" in Belgrade, by going to Ada… which is about 7km from the city centre give or take.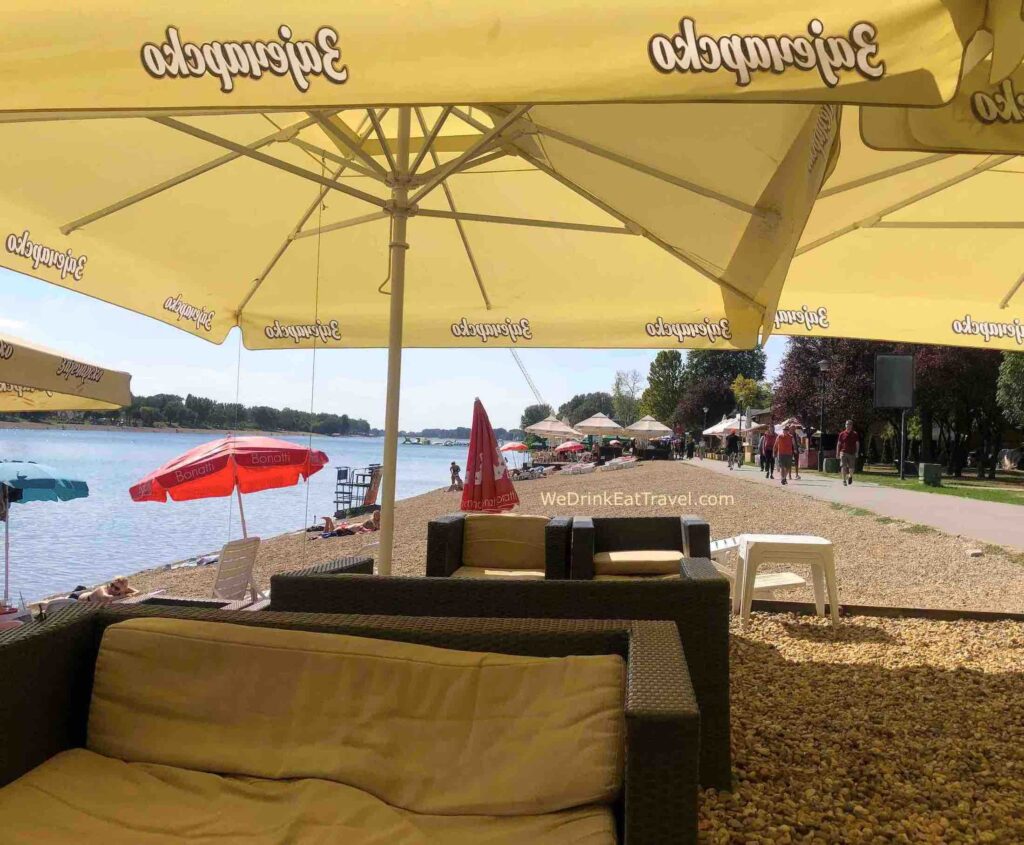 When speaking with many of the locals, they'll recommend you go see this man-made lake / beach area. There are lots of things to do for everyone including cycling, water sports, golf, sunbathing, picnics… through to eating and drinking at one of the waterfront restaurants.
Make a Stop in Skardarlija
Skardarlija, also known as the Bohemian quarter of Belgrade, was established in the 1800's. It's a quaint area in Belgrade, with it's cute cobblestoned streets.
Now, when we went there earlier in the day, it was relaxing to have some drinks and people watch. Yet, don't be fooled by this laidback environment! When the evening starts to set in… Skardarlija becomes a vibrant and bustling area for eating, drinking and socialising.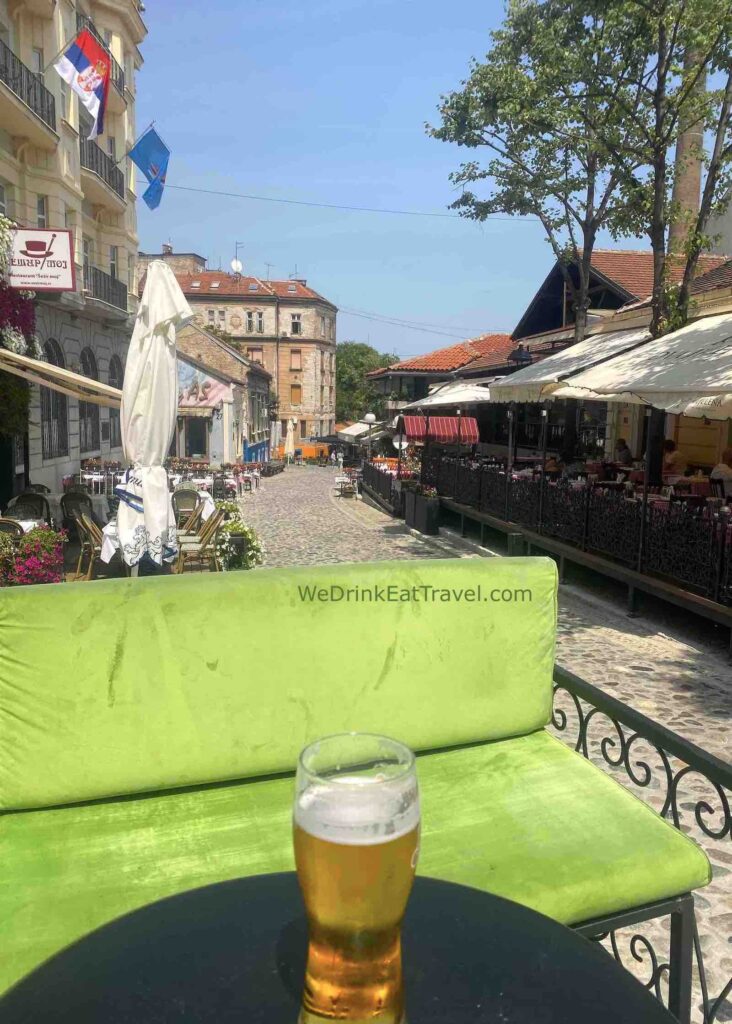 Nearby Skardarlija is this famous Belgrade attraction… which is most likely on most people's list of things to do in Belgrade.
Republic Square
Surrounded by amazing architectural delights is Rebuplic Square Belgrade. This vast, open area is not only a place to see some of the most incredible buildings in Belgrade… it's a popular meeting spot for friends, family and tourists, before heading on to other places. Plus, there are many different events that are held here, especially during Summer.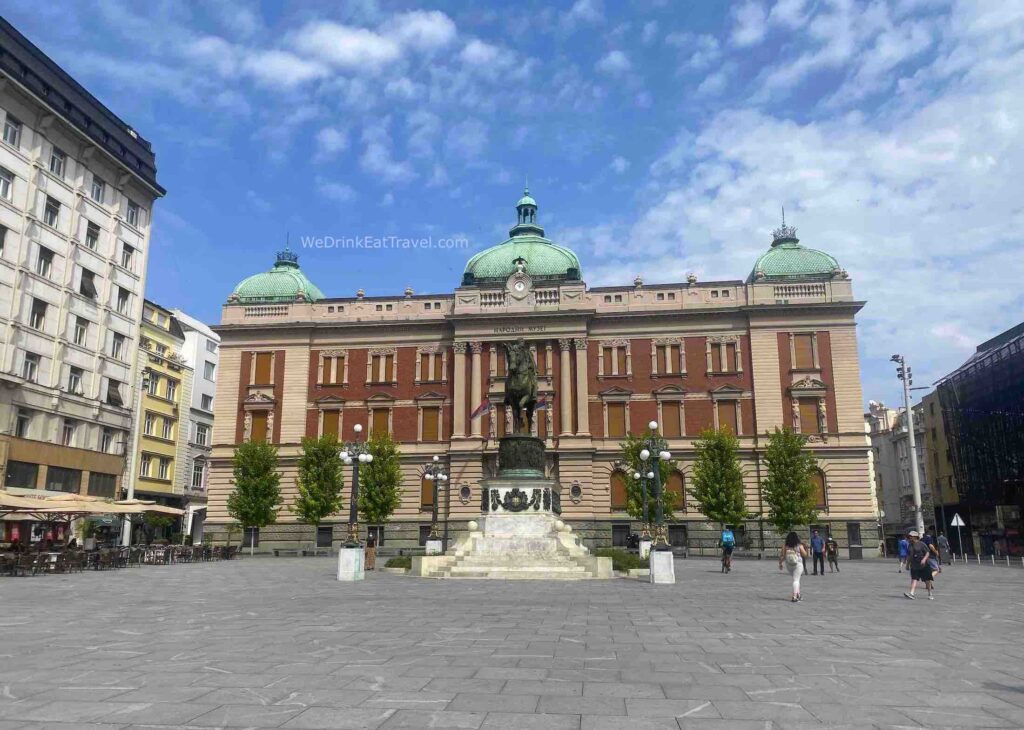 So, you'll notice the landmark statue of a man and his horse, in the centre of the square. Now, you may be thinking that this is "normal" when it comes to historic statues. Yet, it's said that in Serbian history, a statue of this type is one of the first of its kind, making it extra special.
The statue which was established in the late 1800's, is in honor of Prince Mihailo Obrenović… who was a key figure to help move Belgrade and Serbia forward, in its independence from other rulers.
Shop Until You Drop on Knez Mihailova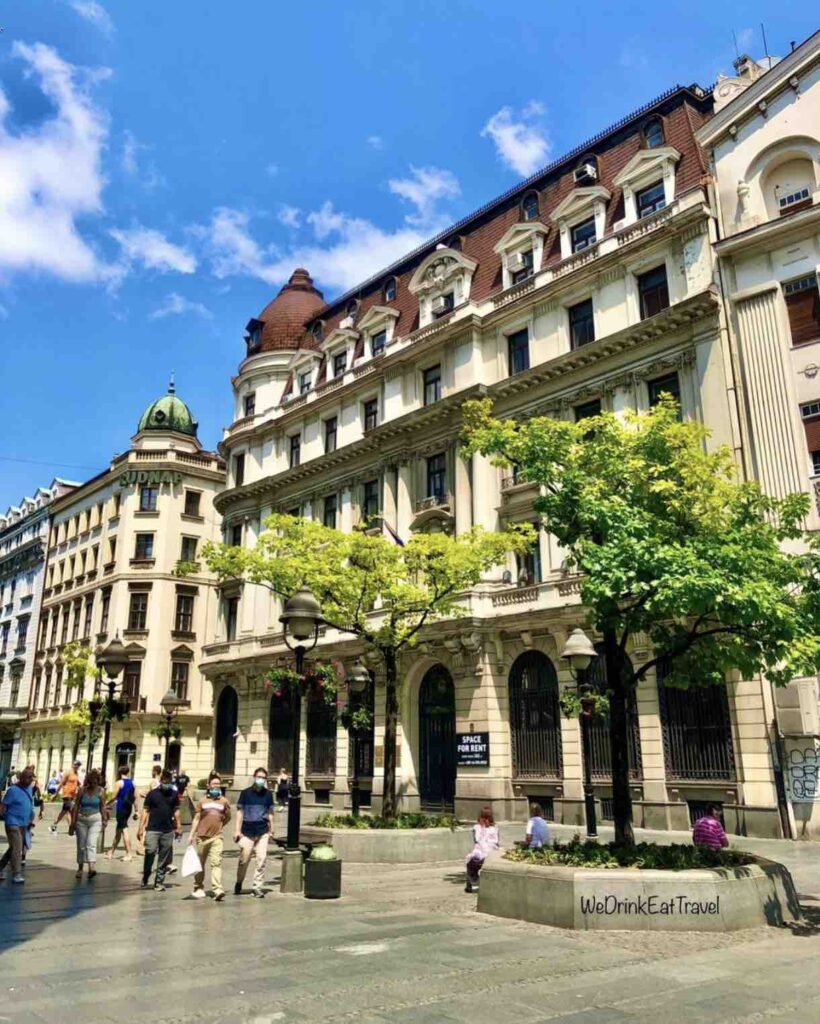 Knez Mihailova Street is the main pedestrian boulevard in Belgrade. On either side of the street are many clothing and accessories shops. And, if you need a break for some food and drinks… there are many cafes, bars and restaurants to please your belly and tastebuds.
Now, in Summer, it's interesting to see that during certain times of the day… many people will flock to one side of the street. And, you may ask why? When the Summer sun swelters over Belgrade, it's HOT! So, many will take comfort from the shade that the tall buildings give for some relief!
Yet, if you're needing some hydration, one of the Belgrade attractions on Knez Mihailova Street is… the large water fountain, by the name of Delijska Česma.
So, while we're on the subject of hydration… you'll be pleased to know that there are LOTS of places to quench your thirst in Belgrade!
The Belgrade Nightlife
OK, so when we talk about the nightlife here, we're more focusing on the drinking and eating part of it. Yet, if that's not for you… then you still need to check out Belgrade at night. Some of the landmarks come to life… with the strategic lights bringing a new perspective, making the city look magical.
Now, we found first hand that the Serbians are extremely friendly and welcoming. So, don't be surprised that if they discover you're a tourist… you may get invites to join the locals for a night out on the town!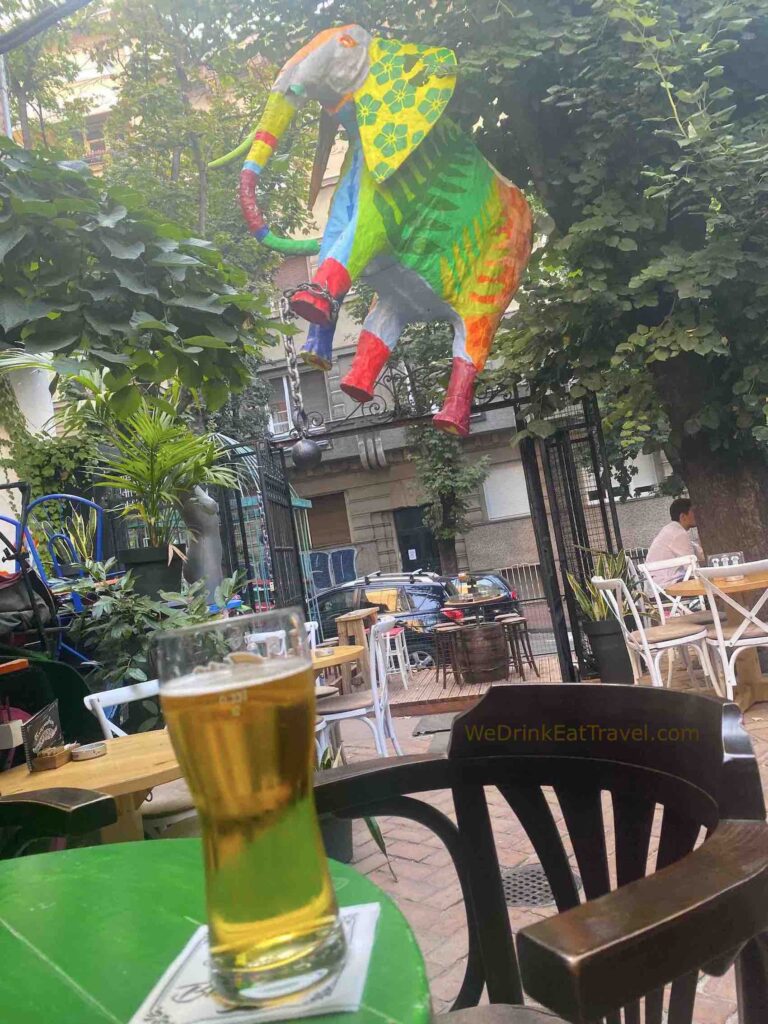 There are so many places to drink and be merry. Whether it's in the city, or along the waterfront, you can dance or drink the night away… until the early hours in the morning.
Just be wary though, that the public transport doesn't operate 24 hours a day. Many of the services stop before 1am. So, if you're wanting to spend a late night out, your other options are to take a taxi… or use one of the rideshare apps. GOOD LUCK with that!
If you've had a big night out, then put this on your list of things to do in Belgrade…
Grab a Delicious Burek
Yes, our followers know that we are burek, banitsa and pastizzi lovers! And, when we were in Belgrade we tried LOTS! Depending on where you go there are various flavors you can try. Our favorite was the cheese burek, followed closely by the spinach and cheese.
Plus, when they came out piping hot and fresh, they are so melt in the mouth DELICIOUS. Paul burnt his mouth a couple of times as he couldn't wait! Plus, what we found with the bureks in Belgrade… most of the time the amount of filling was decent. On average a big burek can cost around 120 Dinar (about 1 Euro / USD $1.10 / GBP 0.90). That is crazy cheap for such a filling feed.
And, the bureks taste even better after a big night out!
Go on a Walking Tour to See Amazing Buildings
Although Belgrade and Serbia have a long and interesting history… many of the buildings you see today were built in the 19th Century. And, when you stroll around Belgrade you'll see some incredible architecture, like this…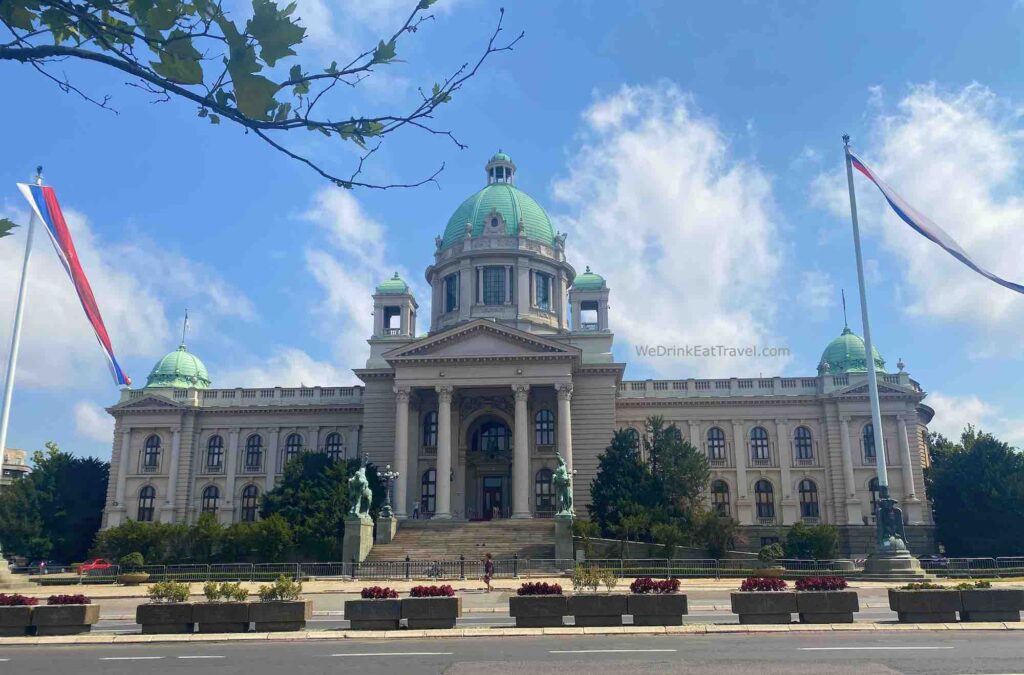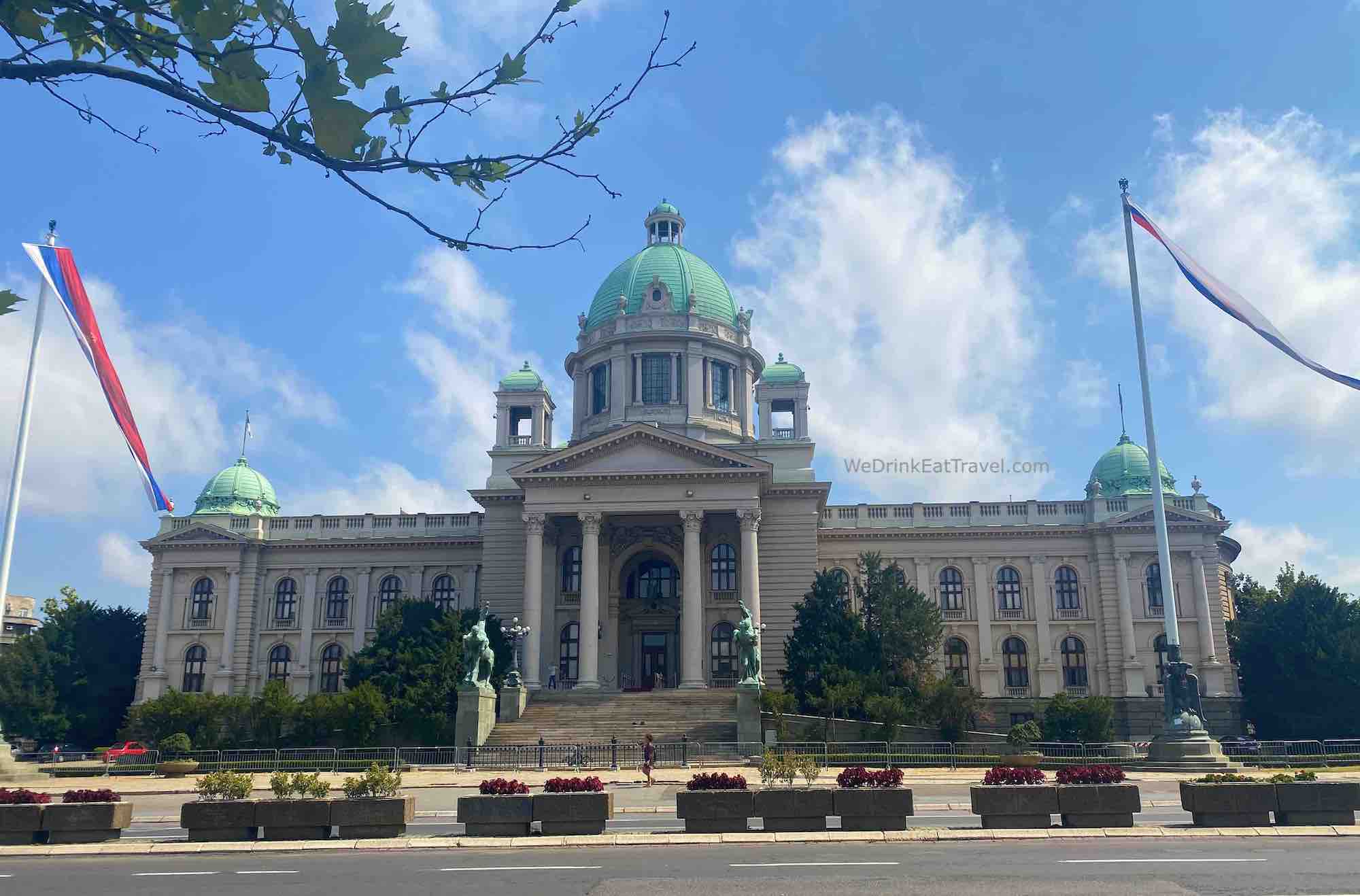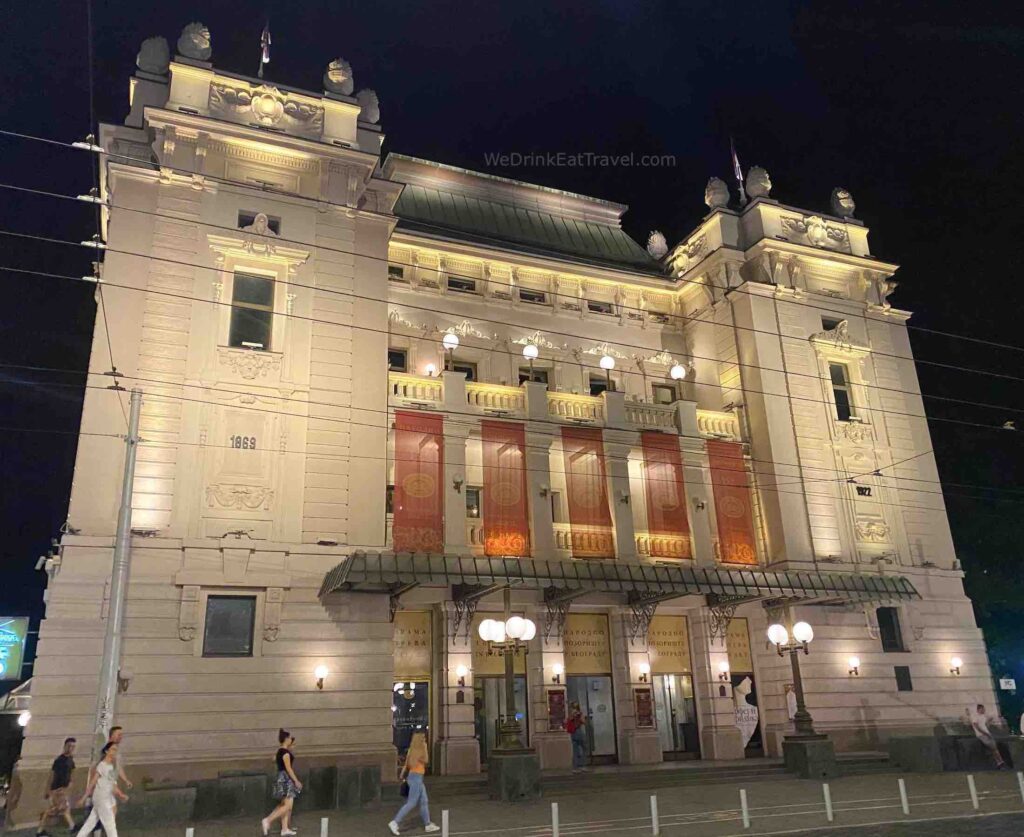 If you're organized and a planner, then you can set up your own self-guided walking tour. When you're planning, it will surprise you at how big Belgrade is… and with so much to see.
Yet, if you're limited on time and don't want to miss out on any important landmarks… then get a local guide to take you around. To see what's on offer, CLICK HERE.
Avala Tower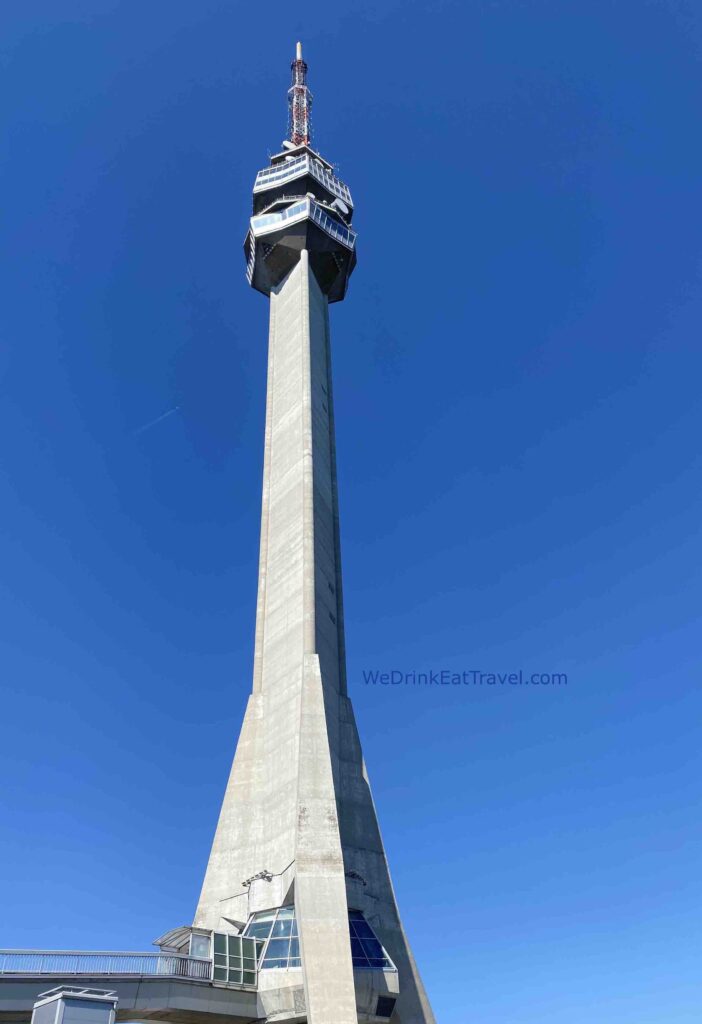 Avala Tower, standing at over 200 metres in height, is the tallest structure in Belgrade. It was originally built in the 1960's, with its main purpose being a television tower. Yet, in the late 1990's the tower was damaged after being hit by bombs. Even so, the locals would help with donations, to help rebuild and restore Avala Tower.
Now, there is an observation deck where you can see amazing views over Belgrade. Yet, you will need to pay a fee for this privilege. Otherwise, there's parks, walking trails… and even a little wooden chapel that you can discover, while in the Avala Tower area.
Monument to the Unknown War Hero
Now, when you're in the Avala area, you should go and see this monument…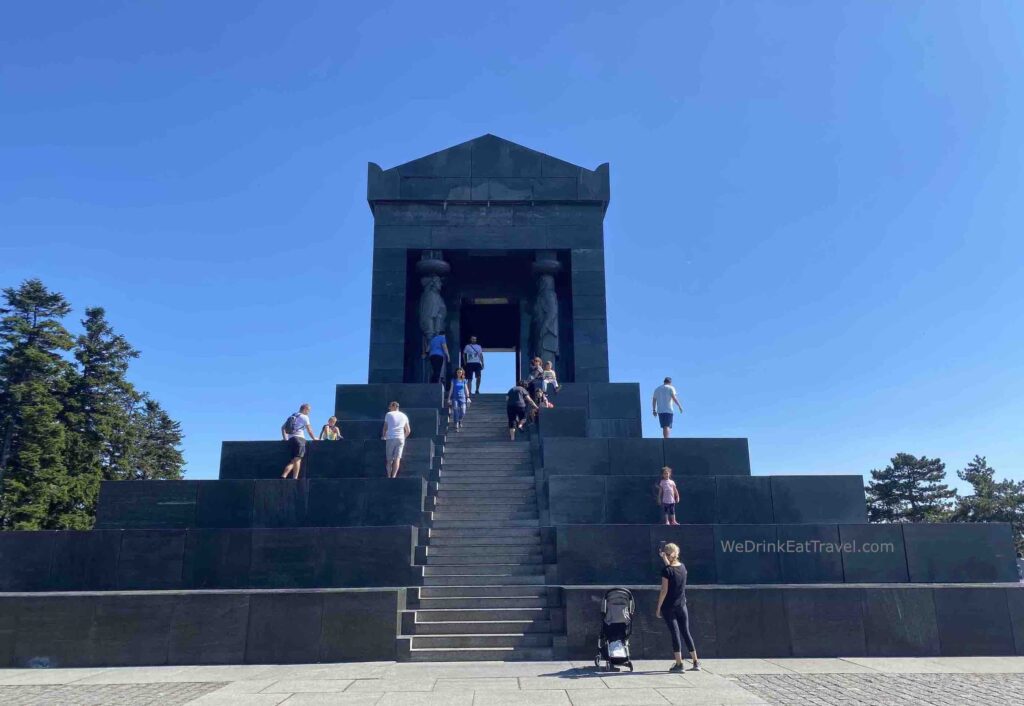 And, this is the Monument to the Unknown War Hero… built in memory of the soldiers who fought in World War I, and the Balkans wars. The original monument built in 1922, was done by the local village folk… where there was a grave for an unknown war hero.
Then, the monument with sarcophagus that you see today was built in the 1930's… on the former medieval town of Zrnovo. And, when you're here you'll see wide-sweeping views over Belgrade.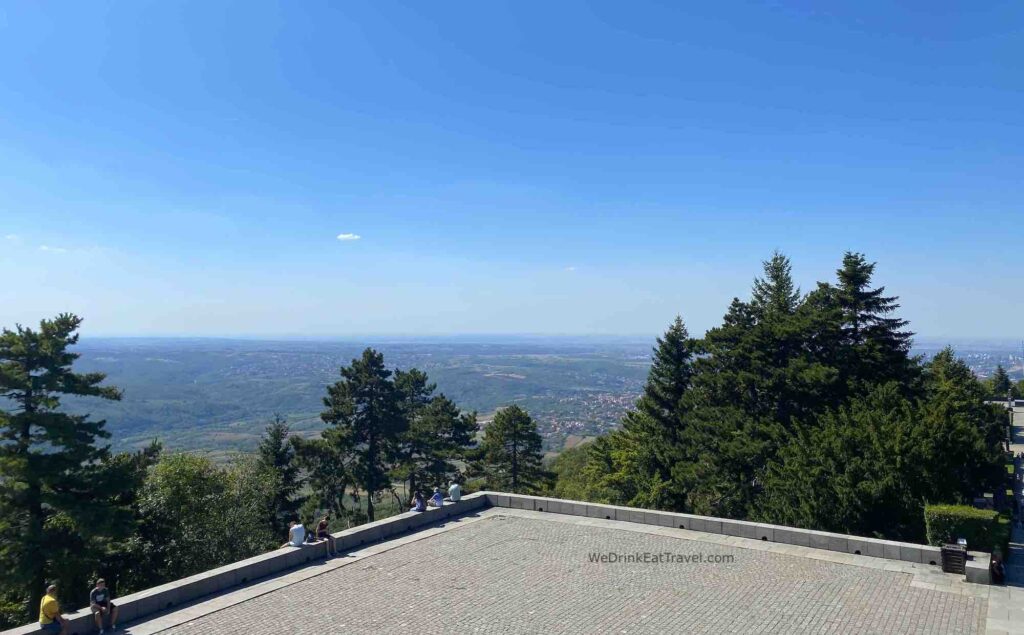 Zemun
Now, if you want to see a gorgeous little town in Belgrade, you must head on over to Zemun. You'll be amazed at how quaint this place is as you stroll through the streets… with a distinctly different feel in comparison to the city of Belgrade itself. It's said that Zemun was never under the rule of the Ottomans… and primarily by the Austro-Hungarians. Hence, the difference in atmosphere and architecture.
There are plenty of restaurants and bars to keep your belly and tastebuds satisfied… whether it's in town or by the waterfront. It has a very relaxing environment, and you could spend a whole day out here.
Gardos Tower (Millennium Tower)
While you're in Zemun, you must go and see Gardos Tower.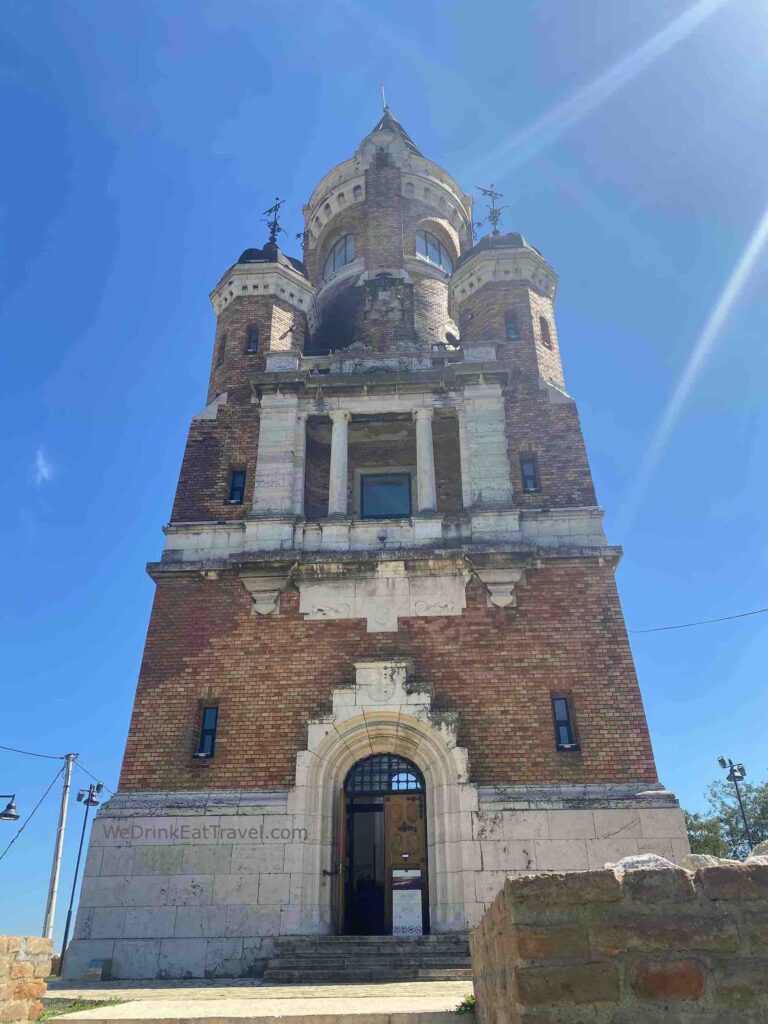 This tower was built in 1896… to commemorate a thousand years since the Hungarians inhabited the area. Plus, it's main use was also part of a defensive mechanism, including a watchtower.
Yet, it's said that there are secret passage ways… as well as a tunnel in the basement, which goes from the Danube all the way to Kalemegdan Fortress!
See the Grandeur of the Royal Palaces
Belgrade does have several palaces, that housed the royal dynasties many centuries ago. And, like many royal buildings, no expense was spared in constructing them!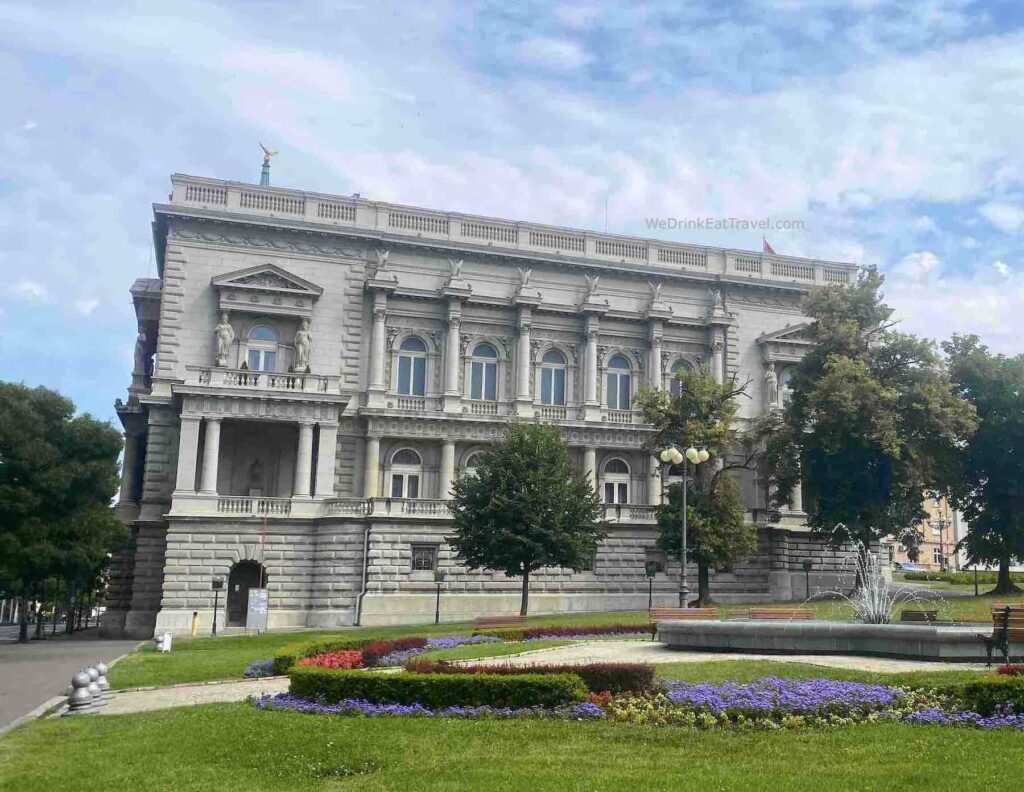 Walk Along the Waterfront
The promenade along the Belgrade waterfront is wide and large. So, whether you're walking or cycling there's plenty of room for everyone. In Summer it's pleasant walking along the waterfront at night… with the breeze helping to cool everyone down.
Every now and again there'll be festivals that pop up. Or, there are the infamous nightclubs and bars that line some of the promenade.
Discover the Street Art
When we were strolling the streets of Belgrade, we did notice street art dotted around. From colourful artworks through to black and white street art… count how many you can find when you're in the city!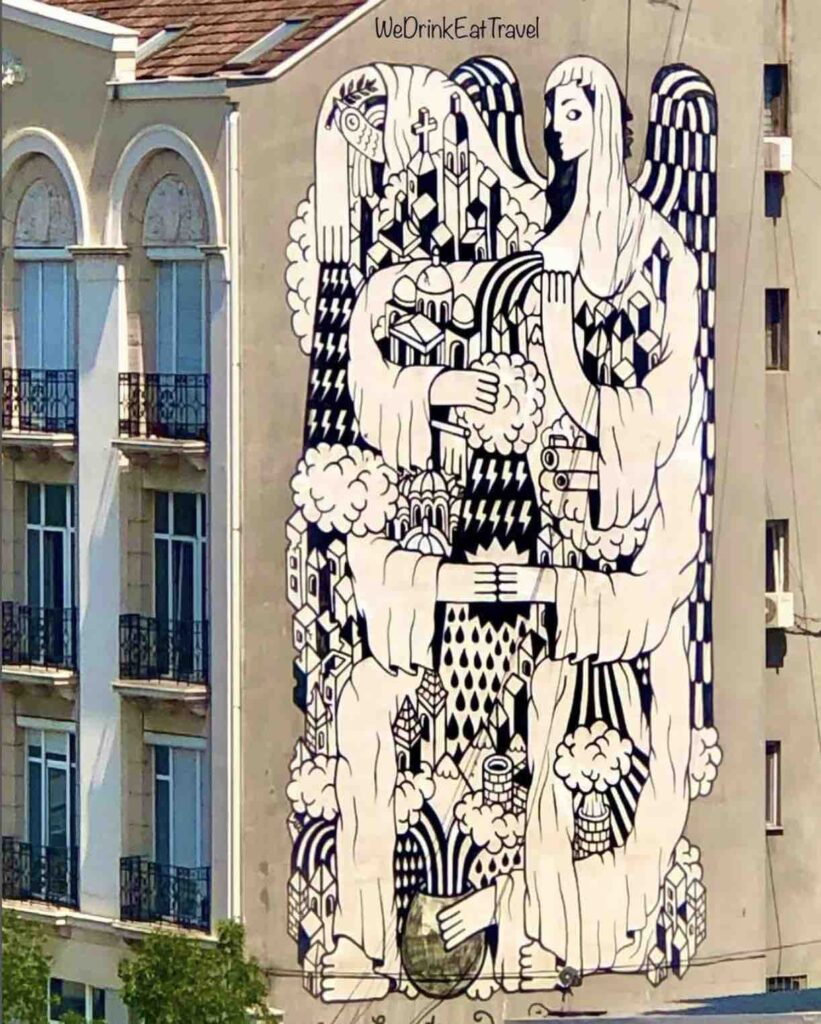 See the Different Churches
While St Sava is such an important church in Belgrade, if churches are your thing… then there are plenty to see in the city. There are many varied architectural styles, and inside some are so elaborate. Here's a few other churches in Belgrade you can check out…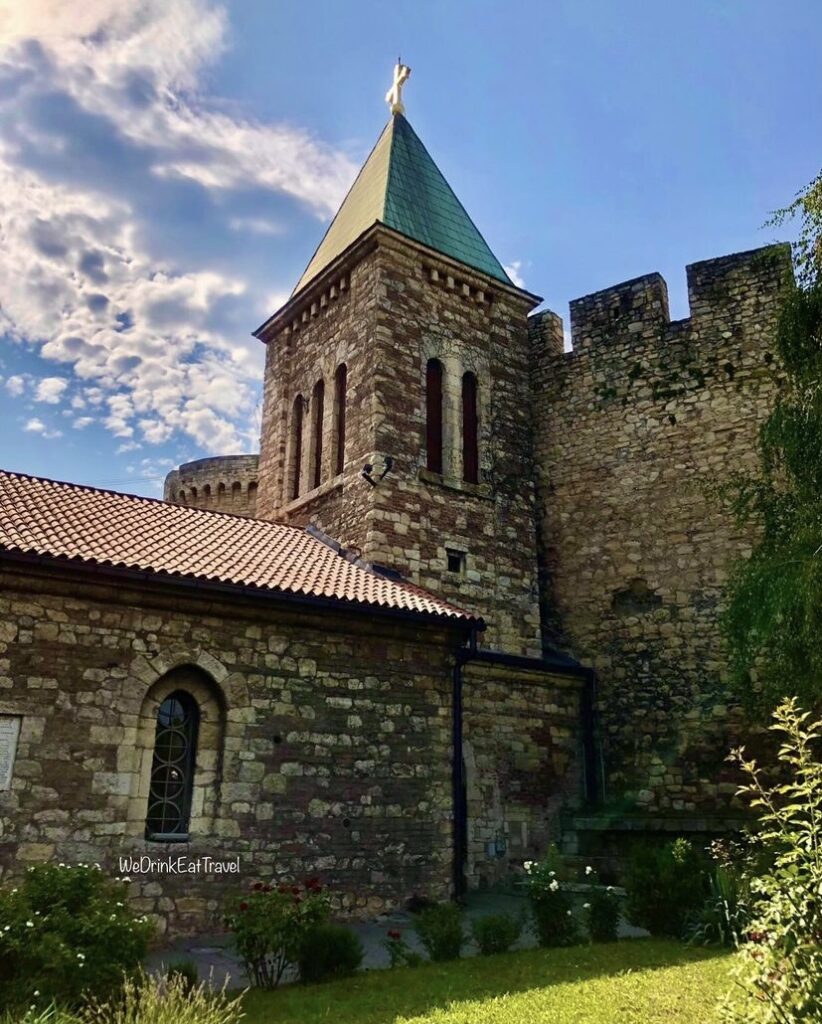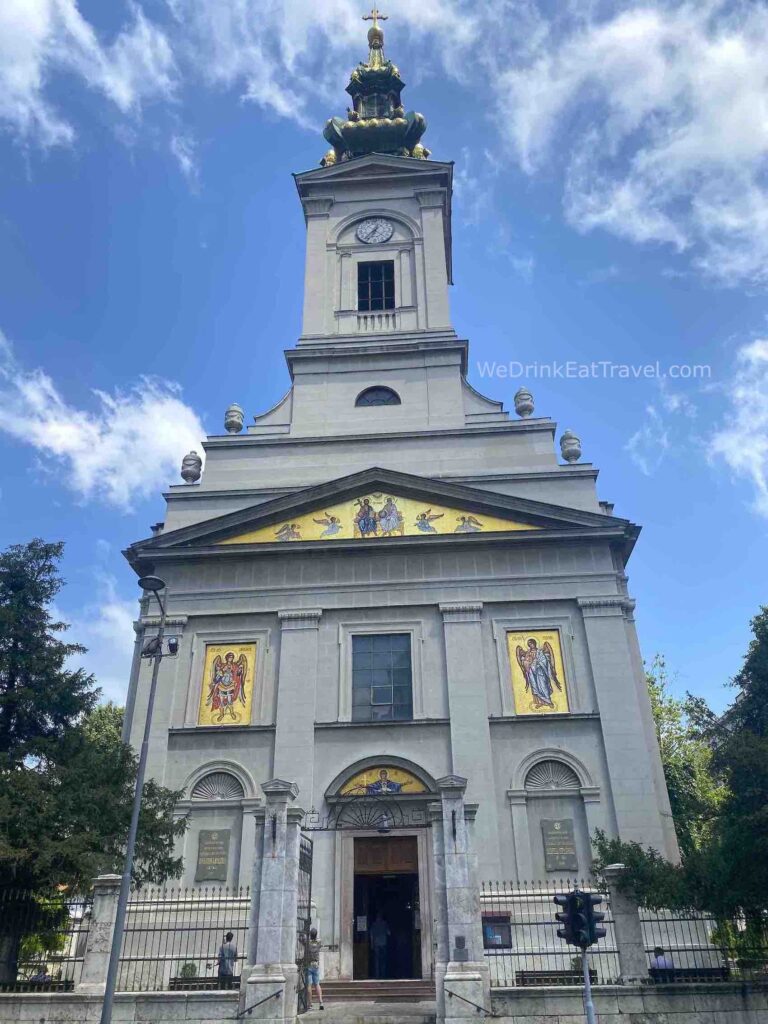 Get Cultured and Learn About Belgrade's History
In Belgrade there are many different types of museums… where you can learn about the history of Belgrade and Serbia. Plus, there are art galleries and other types of museums where you can spend time… if that's your thing.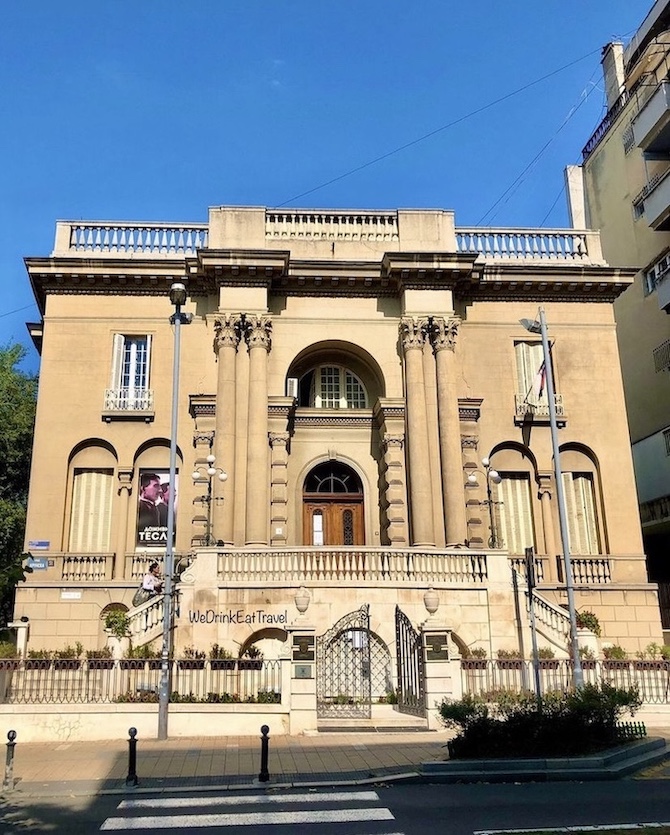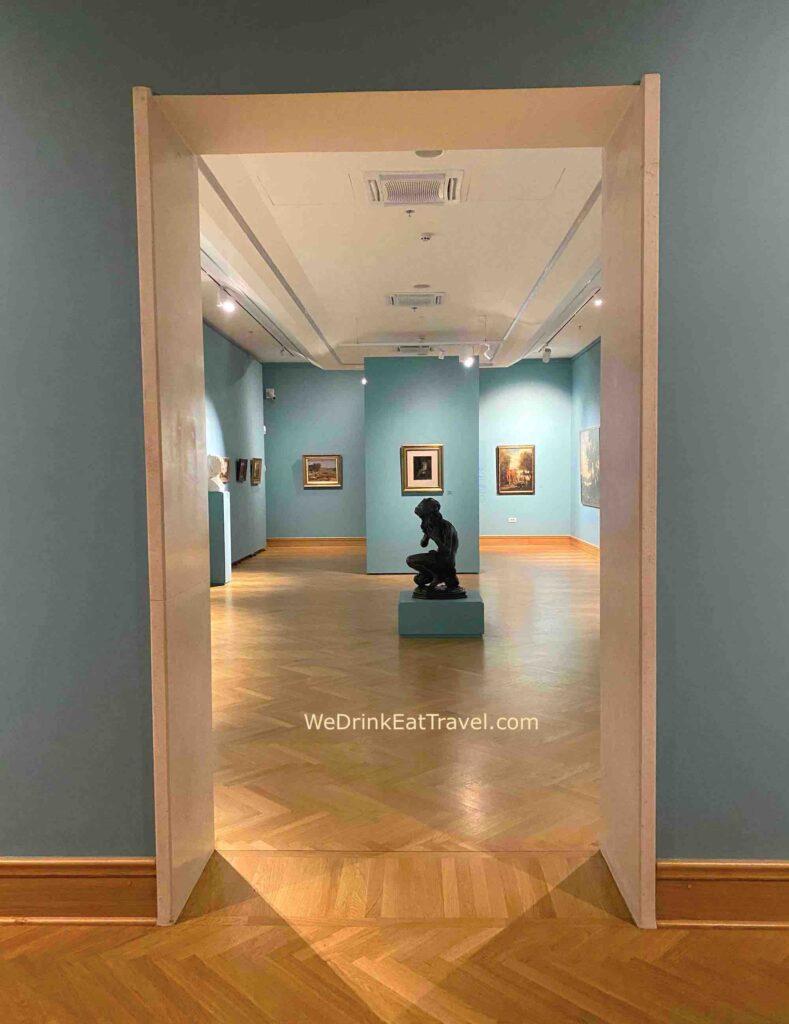 Relax In One of the Many Parks and Forests
While Kalemegdan Park is one of the most popular green areas in Belgrade… if you're in other parts of the city and want to chill out, there are plenty of other parks and even forests to choose from.
Wow, so there are 21 top things to do in Belgrade, Serbia. And, when you start to explore this vibrant capital city… you'll discover that there is so much more to do. Plus, you could even take day trips from Belgrade, if you have the time and resources.
Whatever you decide to do… we're sure that you'll find a new city to enjoy and have amazing experiences.
Have you been to Belgrade? What were the top things you did when you were there?
You Might Be Interested In This Too…
Your Ultimate Guide On The Best Food In Belgrade
Top Recommendations For The Best Pizza In Belgrade, Serbia
7 Surprising Things You Should Know About Belgrade Fortress
21 Of The Best Free Things To Do In Vienna, Austria
Perast, Montenegro – Why You Need To Visit This Town
25 Of The Best Things To Do In Kotor Montenegro
Where To Eat In Tivat For The Best Fast Food
Ultimate Tivat Hiking Trail For The Most Breathtaking Views
Check Out 16 Things To Do In Tivat Montenegro
13 Interesting Places To See In Podgorica Today
7 Free Things To Do In Bangkok