As we travel frequently, we have been asked many time, "Is Kuala Lumpur worth visiting?"
Now, we have been to Kuala Lumpur before… yet, these were only for short stints of a few days. So, after years of not being able to go to South East Asia… this time we thought we'd spend more time in KL.
And, one of the awesome things for us as Australian citizens… at the time of our travels we could stay in Malaysia for up to 3 months, without a visa. So, that's a long stretch of time without having to leave the country.
As we'd spent little time exploring Kuala Lumpur… this time we were going to stay for a couple of months.
So, the interesting things is, based on past experiences, we weren't sure if it was a place we would adore… in comparison to other destinations in SE Asia such as Da Nang or Bangkok.
Now, as we'd be spending more time here, we could determine… is Kuala Lumpur worth visiting again, and again? So, you may be wondering about this too.
Thus, in this We Drink Eat Travel blog, we'll share with you 15 interesting things you should know about KL… based on our experiences while staying there.
Amazing Food
One of the awesome things about KL is that with such a multicultural society… there's a huge array of food to try. From street food to fine dining, to Western to Asian cuisines… you're sure to find something that will tantalize your tastebuds.
And, unless you're going to fine dining places or 5-star hotel restaurants… then generally the food in KL is cheap. For example, in Chinatown we would get a fresh, cooked to order Char Kway Teow for only RM6. That's about 1.30 Euros / USD $1.45 / GBP 1.15. And, it was so delicious!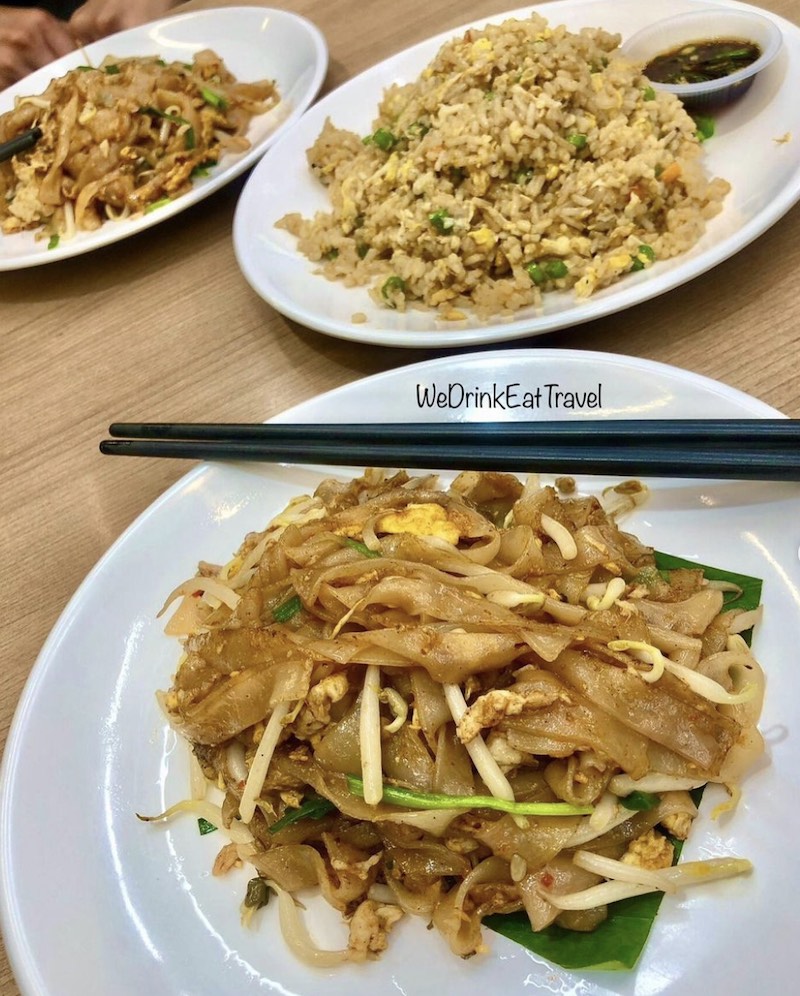 Plus, we had some of the most amazing Indian food ever in KL… at a restaurant by the name of India Gate. And, we indulged in an entrée of manchurian balls, dhal makhana, mushroom masala… as well as 3 serves of garlic naan, and a shaker of mojito.
And, all up that cost an astonishing cheap RM73, including taxes. So, that comes to about 15.80 Euros / USD $17.20 / GBP 14.
English is Widely Spoken
We like to learn some key words and phrases from the destinations we visit. Yet, we did find that when we were in Kuala Lumpur… many people speak English. And, that would partly have been from when the British colonised Malaysia.
So, even though we would say words in Malay… many would communicate to us back in English! Thus, it would make traveling around, and communicating more effortless.
Hot and Humid
Kuala Lumpur has a tropical climate. So, it's pretty much hot and humid all year round… which can feel dreadful and draining.
And, with a tropical climate comes a lot of rain. Sometimes flash floods can happen. So, when traveling in the height of the rainy season… keep an eye out on weather channels.
During October and November when we were in KL… sometimes there'd be hefty downpours that. Yet, these would last for a couple of hours or so, and stop. Then, much of the other rain would happen at night time… while we were sleeping.
Even so, having an abundance of rain does come with some positives.
When you explore KL you'll see many green areas… parks that are lush with grass, trees and pretty colorful flowers. Whereas in some other capital cities… it can be challenging to find green areas to relax and enjoy nature.
Electrical Sockets
Now, speaking of the British and their influence… unlike many other parts of South East Asia, the electrical sockets are different here. Instead of the 2 pin electrical sockets, in KL and Malaysia… they use the 3 pins as per the UK.
So, make sure you remember this when going to KL or around Malaysia… otherwise you'll need to buy an adaptor. Even so, if you have to buy one, they're cheap!
Efficient Public Transport System
Kuala Lumpur has many different and convenient public transport options. So, this includes the monorail, buses, light rail, MRT… through to KTM Komuter trains.
And, one of the great things is that using the public transport is cheap in KL. For example, to catch the Monorail from Bukit Nanas LRT Station, nearby Petronas Towers… to Masjid Jamek LRT Station nearby Merdeka Square, is 3 stops. And, the cost for that is ~RM1.80… that's around 40 Euro Cents / USD $0.45 / GBP 0.35.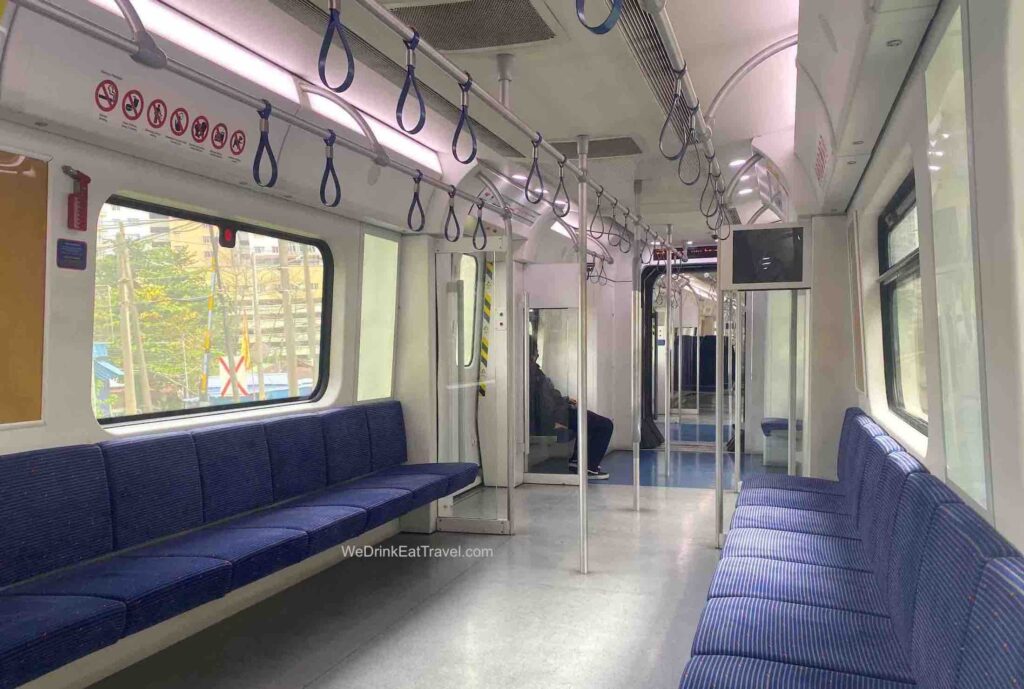 Thus, making it cheap and efficient, to get around to see Kuala Lumpur attractions.
Plus, many services start early morning from around 6am, up until about midnight. And, with the more popular LRT (light rail transit) services… the trains run every 5 minutes or so in peak times.
Plus, there's even a FREE bus service running through parts of Kuala Lumpur… and, this is the Go – KL City Bus.
Now, all the public transport services we went on… had powerful air-conditioning on board. And, this was a great relief when sweating it out in the hot and humid conditions.
Also, be aware that some of the services such as the MRT… they have carriages only for female passengers.
A Less Prominent Pub and Bar Scene
Now, while there's a tremendous variety of food to try in KL… when it comes to the pub or bar scene, it's much less. If you're thinking the entertaining vibe of Bangkok, or Bui Vien in Ho Chi Minh City… then you won't get that in KL.
Even so, there are some areas in KL… where you can enjoy some alcoholic beverages.
So, one of the areas is in Changkat Bukit Bintang… where the street is lined with many bars. Also, another area you may like to visit outside of KL Central… is Bangsar, which is to the South West of Kuala Lumpur.
For example, in Bangsar, there are several bars that fire up at night time. And, when it gets busy there's an upbeat and jolly vibe.
Now, one of the places in Bangsar that we enjoyed having some beers… was at the Gridiron Sports Cafe & Lounge. There are several others, and some with happy hours too.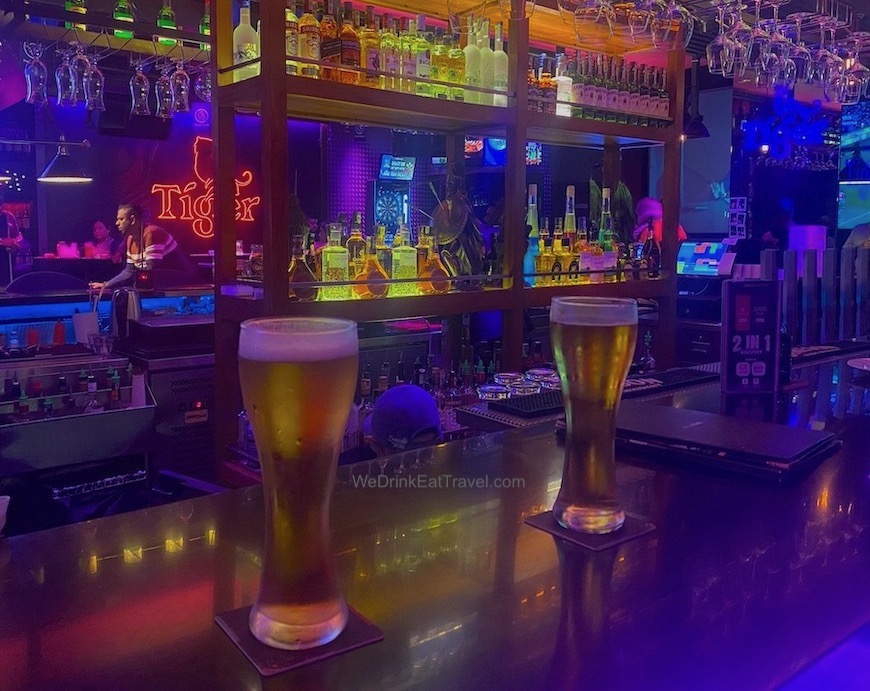 Note that drinking alcohol in KL… is more expensive than many other parts of SE Asia.
Not the Place to Satisfy Pork Cravings
Some of you may crave a western breakfast of bacon and eggs… or you may be hankering for some crispy pork crackling. Yet, what you'll find is that many places will NOT serve pork. And, that's due to a large population being Muslim.
Even so, there will still be places that will serve pork… and one of those areas for example, is Chinatown.
Wandering Eyes and Staring
Unless you want to bring attention to yourself… then dress appropriately when in Kuala Lumpur. And, that is from day through to night, especially when visiting mosques.
So, when we were in KL, we stayed in different accommodation… including apartments through Airbnb.
And, even though the apartments in KL may have swimming pools… we saw signs for strict swim suit codes. So, while bikinis were acceptable… I didn't feel comfortable wearing one, at least in the apartment block I was in.
Even wearing short shorts and a singlet by the pool made me feel uncomfortable. Random males would stop by, even staff… and some would blatantly stare. Plus, others got their mobile phones out, pointing it in my direction. Hey, could've been nothing, but it was creepy.
Thus, while males have a bit more leeway, showing a lot of skin isn't recommended… unless you want to receive lots of looks or stares.
So, if you're a solo female traveler, for your own safety we'd suggest you dress modestly… even at night time, when you might want to hit the bars.
Cheap to Get Taxis Around
Now, we have to clarify this by saying it's the Grab Taxis or Grab Cars. We never took a normal taxi… as we didn't want to have to deal with potential taxi scams.
And, the great thing is about Grab is that it's easy to use, through their app. Plus, when we were there, we took up a Grab offer for only 1RM… and, that would give us access to Premium Grab Drivers, as well as other benefits on the Grab app.
Plus, we didn't have to get a Malaysian sim to be able to use the app. So, that made it effortless to get around… when we didn't want to use public transport.
Magnificent Landmarks
When exploring Kuala Lumpur… we found that there are some amazing landmarks to see, outside of the Petronas Twin Towers!
And, one of them includes the incredible Batu Caves, which are millions of years old. Take a sneak peak of the Batu Caves through our YouTube Video…
Plus, another place to see when you're near Merdeka Square is… the Sultan Abdul Samad Building. Built in the late 19th century in a style known as Mughal Eclectic… it was originally government offices. And, in constructing this magnficient building, it's said that 4 million bricks were used!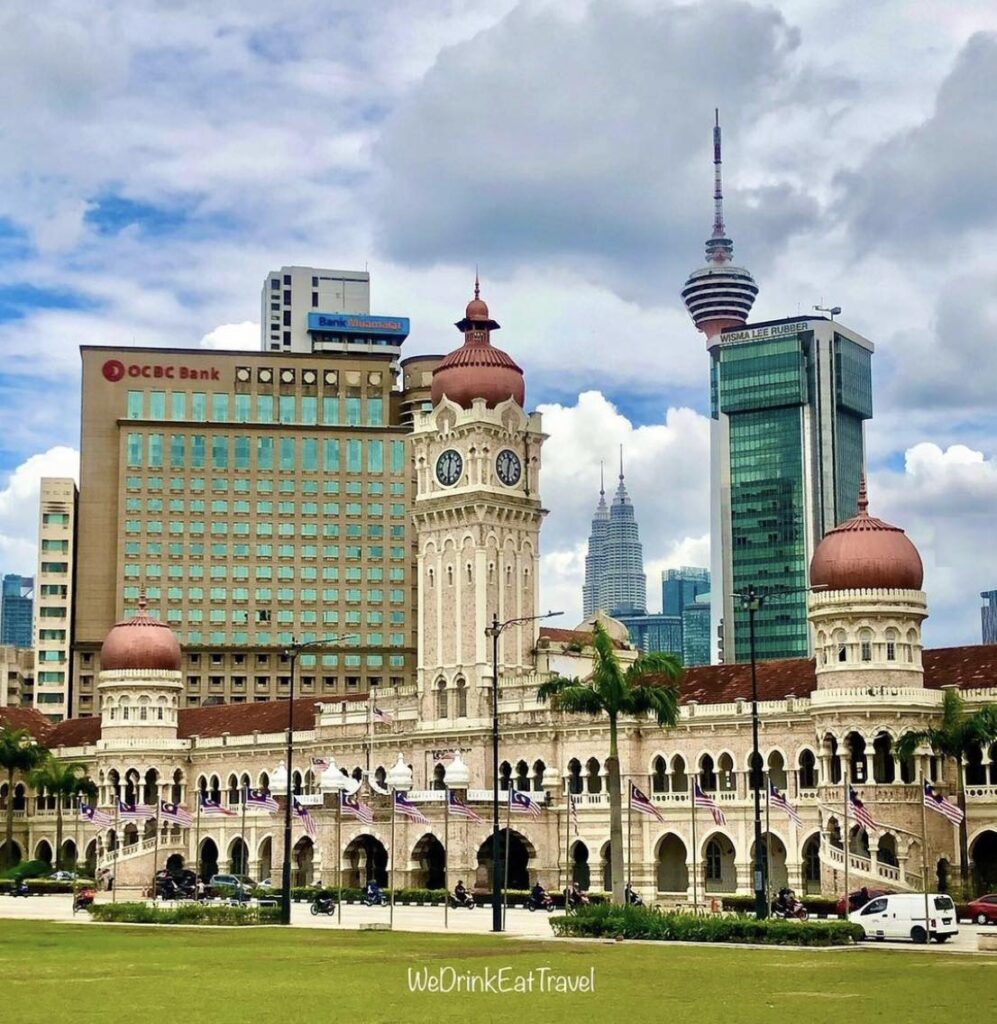 Another site is the Thean Hou Temple, about 4km south of KL City Centre. The architecture is stunning, and the environment is peaceful. This amazing 6-tier temple is a colorful and pretty display. And, while we were visiting the temple… there were many couples getting married!
See our YouTube video about the Then Hou Temple…
Shopping Galore
If you love shopping… then there's lots of places you can go, to shop until you drop in Kuala Lumpur. From high-end shopping through to markets, and outlets… you'll need days to go through the stores.
The Pavilion in Bukit Bintang is a glamorous and glitzy shopping centre. Here, there are many upscale brands like Prada, Jimmy Choo, and more. Plus, if you need a break from shopping to relax and recharge… there are many different places to eat and drink.
And, if you want more shops for cheaper priced goods, near to the Pavilion… then head on over to Sungei Wang Plaza. This is a huge complex with multiple floors. There are also other things like hairdressing, beauty services, telecommunications… through to games and entertainment zones.
Yet, if you want an outdoor street market style… then you must visit the wildly popular Petaling Street, in Chinatown. You can buy anything from fake goods, to trinkets, clothes, shoes and more… at inexpensive prices. And, while it is busing during the day… go experience the bustling atmosphere at night time.
Street Food
Unlike many other parts of South East Asia… it was sad to find that KL did not have a huge amount of street food stalls. And, we're talking about the roving pop up stalls… where the vendors would park on the footpaths of the streets.
Yet, this is one thing we love while traveling around S.E. Asia. So, it's a shame that in KL this is deficient. Even so, the food that we had in KL was so delicious. Thus, if you're a foodie… it's a no-brainer that you should spend some time here.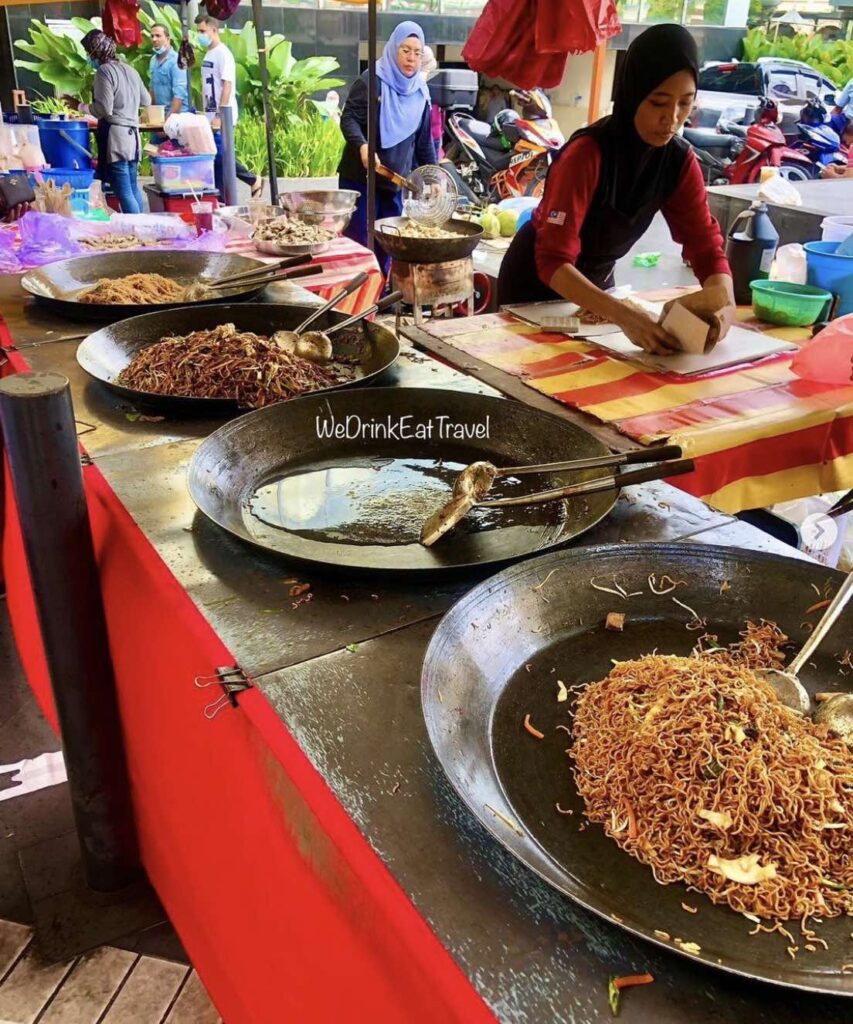 You May Need to Prove an Onward Ticket
When we were flying from Melbourne, Australia to Malaysia… the airline carrier was Qantas Airways. And, when we went to check in… the staff member at the counter asked how long we were staying in KL. Furthermore, they also wanted to know if we had a ticket booked out of Malaysia.
Now, there was nothing that we could find on the Malaysian official websites… that said we had to have proof of on onward ticket out of Malaysia. Thus, no, we didn't have one to present to the Qantas staff.
Then, she was telling us that she'd been working with airlines for many years… and it was always a requirement to have an outbound ticket from Malaysia. Otherwise, she stated that she could deny us from boarding.
Luckily, we'd already had plans of what we'd do after Malaysia.
So, we quickly made a booking of 2 bus tickets out of Malaysia to Thailand… while at the check in counter. Then, after doing this, she spoke to another staff member to see if the outbound ticket had to be a flight… or if it could be other forms of transport.
Now, we thought this was weird, as she said that she knew the rules for Malaysia outbound tickets. So, we thought WTF?!!! Even so, to cut a long story short, if we didn't have those tickets out… she could have denied us from boarding the flight.
Now, we don't know if that's just Qantas' rules… or if other airlines do not need it. So, best that you check what the rules are… for when you travel to Malaysia.
Dumb Down the PDAs
When in KL and Malaysia, it's not like some parts of the world… where public displays of affection are common and acceptable. We can't recall seeing anyone kissing in public in Kuala Lumpur.
Now, on a few occasions we did see couples holding hands. Yet, this was a rarity.
So, if you can't stop yourselves from showing affection in public, then KL is not for you… unless you don't care, or have little respect for the Malaysia culture.
Fast and Reliable Internet
As we constantly travel around the world… one of our top requirements is having fast and stable internet.
And, it was a pleasant surprise that in each of the apartment style accommodations we stayed in… the wifi was excellent. We were reaching wifi speeds, of up to 250 mbps on upload and download!
Thus, if you're a digital nomad or you're doing business here… then this is great news.
So, they were 15 things we thought you should know before you go to KL. And, this should help as a guide for if you're wondering, "Is Kuala Lumpur worth visiting?"
At the end of the day, if you're after an exciting environment… where you have endless choices to drink alcoholic beverages, then KL is not for you. Yet, if you're a food lover… then there are many choices, and a variety of delicious cuisines are abundant.
Now, remember to dress modestly especially for females… and to keep those PDAs in control. Being a prominent Muslim society, there are significant cultural differences… in comparison to the likes of Thailand, for example.
Yet, KL has some of the biggest attractions in Asia, and even the world. Plus, some of the sites that you'll see are breath taking… that's even outside of the hugely popular Petronas Twin Towers!
And, what's great is that to get around KL it's so cheap… with many different transport options to suit your needs.
So, we trust that this We Drink Eat Travel blog has been helpful. And, if you do go to Kuala Lumpur, Malaysia… we hope you have an awesome time. ENJOY!
You Might Be Interested In This Too…
8 Great Places To Eat In Melaka And Where To Drink
25 Interesting Things To Do In Malacca, Malaysia
Here Are 12 Interesting Things To Do In Putrajaya Malaysia
Review Of The Ibis Styles Kuala Lumpur Fraser Business Park
21 Interesting and Top Things To Do In Brno
Our Qantas Flight From Melbourne To Singapore Was Actually Astonishing
Is Dubrovnik Worth Visiting? Fascinating Facts You Need To Know
What You Need To Know About The Bangkok Canal Boat On Saen Saep
27 Of The Best Things To Do In Bucharest
10 Free Things To Do In Hue Vietnam
25 Of The Best Things To Do In Kotor Montenegro