When we were in Croatia for almost 3 months… we knew that there'd be plenty of fascinating places to visit. And, with each city having its unique and striking attractions… that made it more tough in deciding where to go!
Yet, we had heard many times from other travelers… that places like Split and Dubrovnik are must do cities to explore.
And, Split has the convenient location of being around central Croatia. Thus, many people like to use it as a base to get around… especially if going to the many magnificent islands. So, while we did stay in Split… we had a bit of time before we had to leave Croatia.
Yet, when we were thinking about going to Dubrovnik… we were wondering if a day trip, or even an overnight trip would do it justice?
In the end we made the decision to spend about 1.5 weeks there… which is more than what most other travelers would normally stay for. Lucky for us we did spend that much time there… as you'll discover why soon.
So, if you're wondering, "Is Dubrovnik Worth Visiting?" Well, keep reading as you'll learn some interesting travel tips and info… that will help you answer that question for your Croatia vacation itinerary.
Dubrovnik Has Some of the Most Breathtaking Views
When you look at photos or watch videos about Dubrovnik… it is jaw-dropping the beauty that it radiates. Yet, having been to Dubrovnik… there is nothing better than seeing it with our own eyes.
It feels like you're in a fairy tale… especially when there are the grand, medieval structures that are all around you. And, when you look beyond the town towards the Adriatic Sea… when the sun glistens on the water it looks magical.
When we were exploring the Old Town of Dubrovnik, walking along the ancient city walls… we were fortunate that few people were around. So, we could stop at certain sections admiring the views all to ourselves. It felt like we were the King and Queen of Dubrovnik… enjoying relaxing in our fortress!
Here are some pics from Dubrovnik Old Town…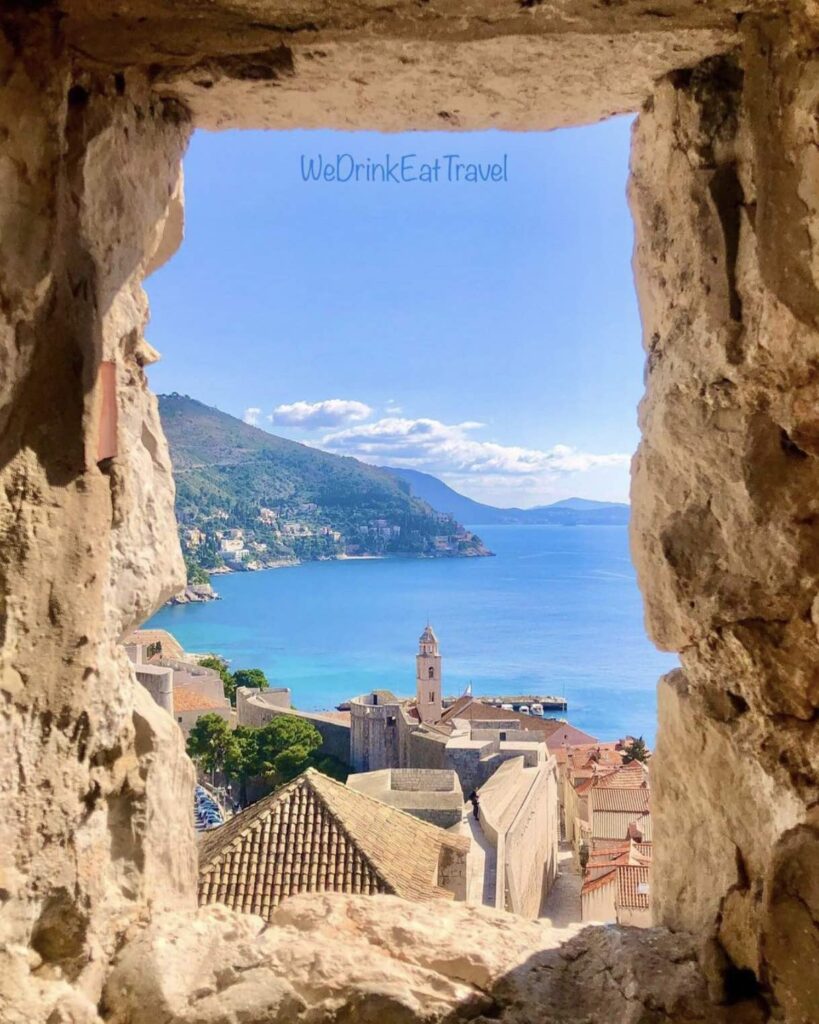 And then, from an even higher point of view on top of Mount Srd…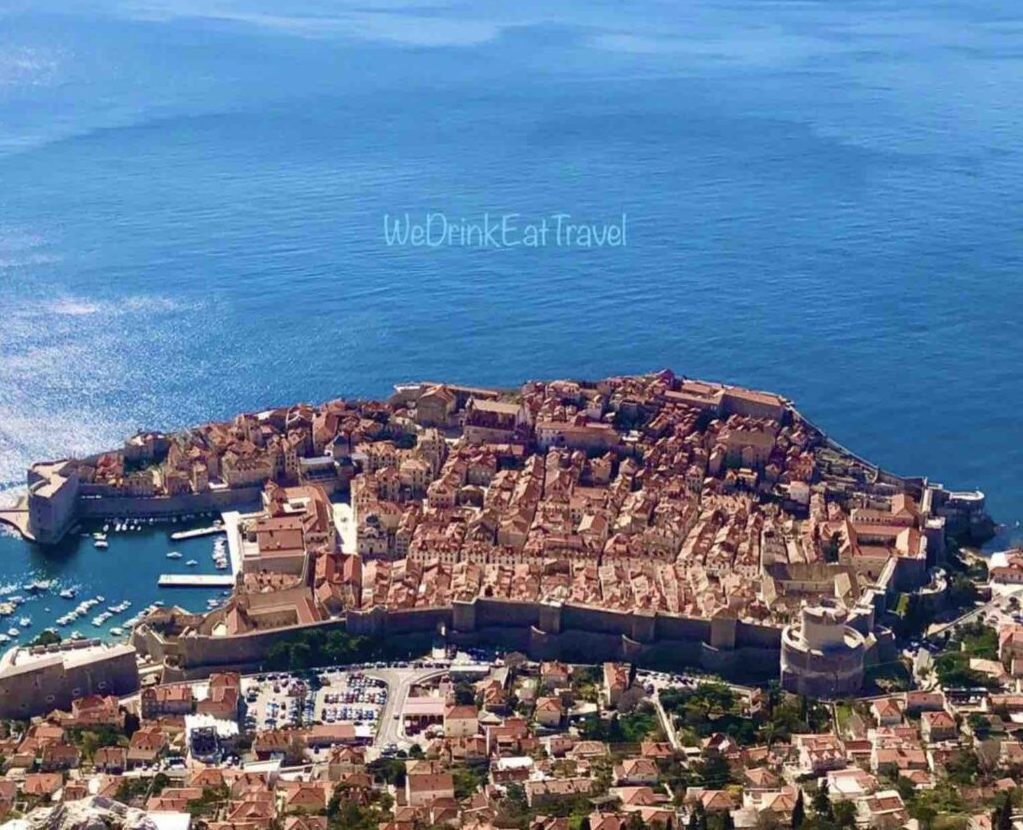 Hiking and Walking Trails
Dubrovnik has many walking and hiking trails… that are easier to get around than what we had thought.
And, one of the more popular trails is to hike up Mount Srd. Now, when thinking about mountains and hiking… usually my mind has visions of going on a gruelling, steep climb up, with rocky uneven terrain. Plus, when being scared of heights it doesn't help. Argh… the Vidova Gora hike!
Yet, when hiking up Mount Srd… the walk to go up to the top wasn't sharp and steep. Instead, it was a gentle, steady rise. And, most of the way there was a clear path. Yes, in some parts it was rocky, especially when getting closer to the summit.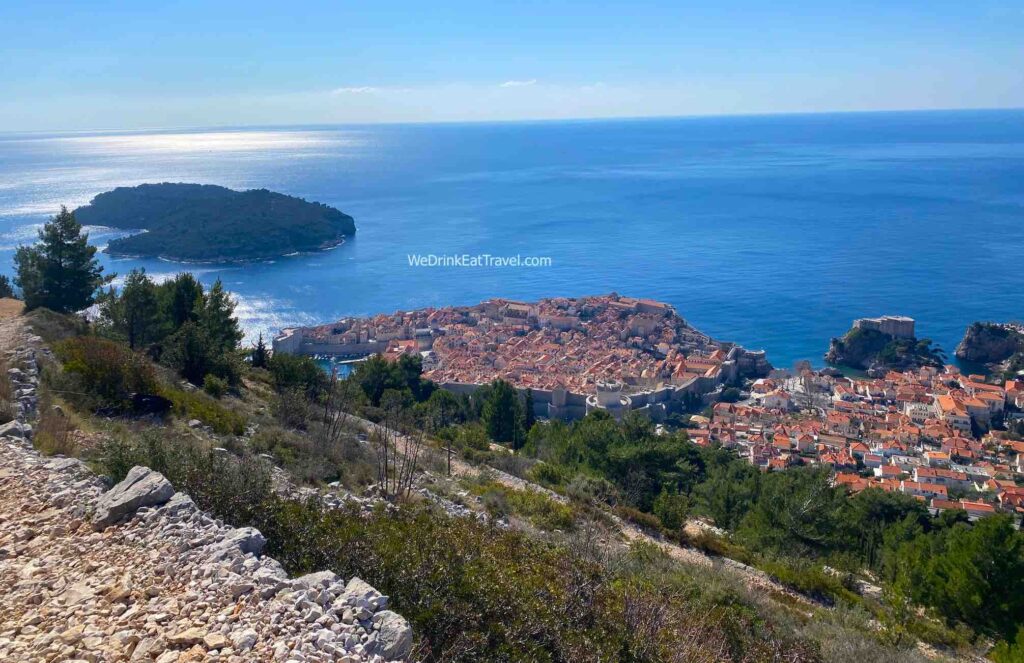 Even so, you don't need any special footwear… to be able to do many of the walks and hikes in Dubrovnik.
Remember, as you saw earlier, the views overlooking Dubrovnik are stunning. So, we highly recommend that you plan to include hiking up the mountain for rewarding views. And, before you do, we have a blog detailing the hike… as well as an alternative "secret" path.
Now, if mountains aren't your thing, yet you do enjoy walks… then a place you may not have known about is the Setnica Walking Trail. And, that's because it's about 4km from Dubrovnik Old Town.
While many people stick to exploring the Old Town… you should consider exploring further than this!
When going on the Setnica trail… you'll discover that it's a lovely walk along the stunning Craotian coastline. So, the path that we took started at Lapad Beach. And, as you wind your way around… you'll see islands including Koločep and Daksa, as well as other beautiful scenery.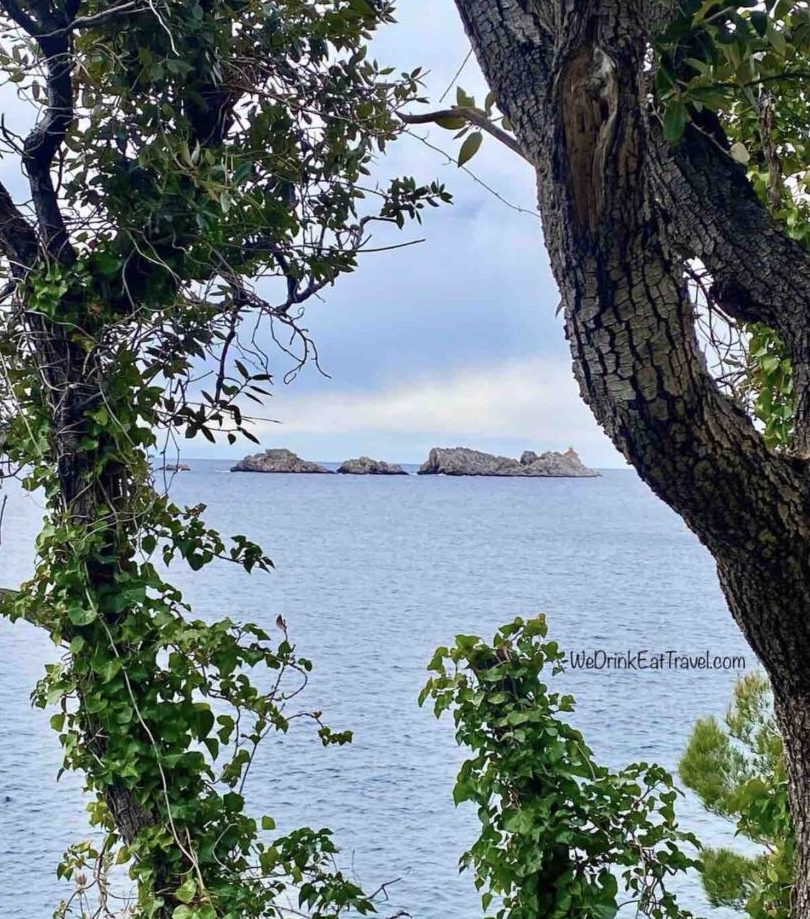 Then, there's something else in the area that we were eager for after our long walk…
Dubrovnik Has One of the Best Bureks in Croatia
OK, yes, big statement that Dubrovnik has this awesome hole in the wall place… that makes an incredibly mouth-watering burek. And, our followers would know that we are lovers of bureks, pastizzis, and all things similar!
So, when in Dubrovnik, get out of the Old Town area and make your way to Turist. When you see lots of locals flocking there, then that's a promising sign.
On our first visit (yes, we went more than once)… we did have to wait a few minutes in line after other hungry people. Then, we did have to wait longer as they told us they were in the oven and would be ready in about 5 minutes.
No problems, we'll reign in the hangriness… by wandering past the fresh market stalls that were nearby!
In the end, it was worth the wait, to get a huge, fresh burek full of delicious piping hot filling…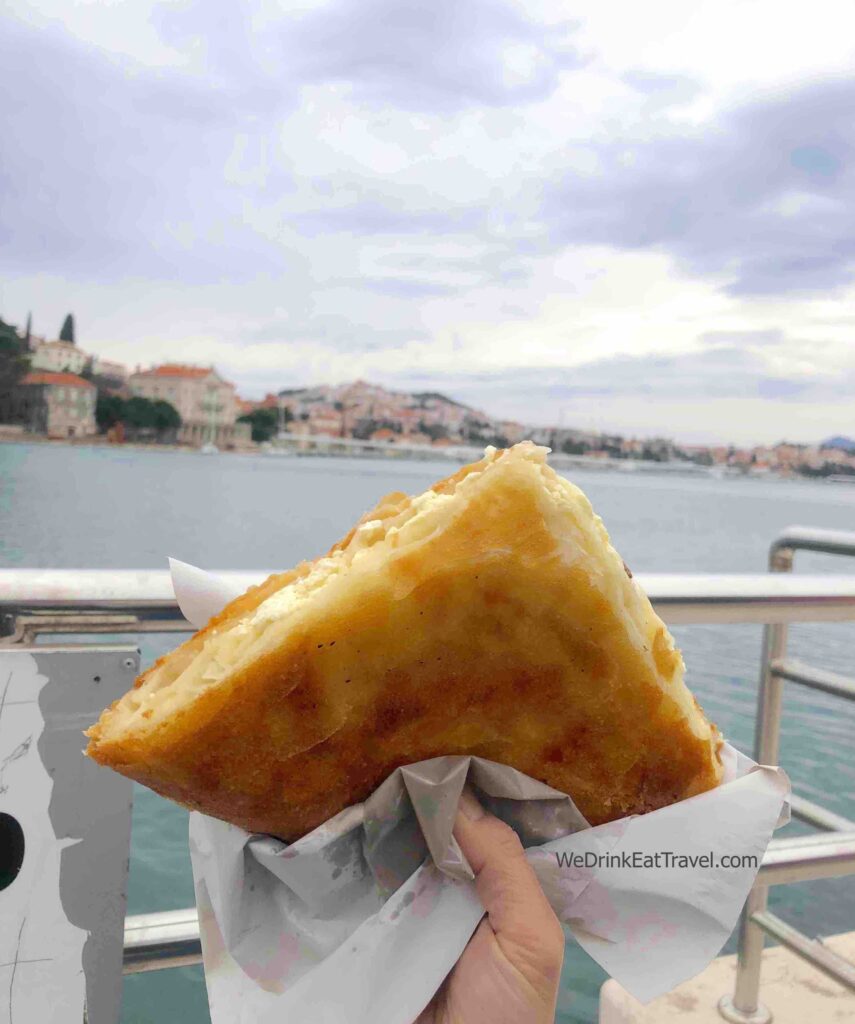 As we said, we went there more than once to see if they had the consistency in flavor and service… which they did.
We always had the cheese burek, which was so scrumptious. And, while it was a little more expensive than other places, the taste and size made up for it! For example, the cheese burek at Turist was 17 Kuna (about 0.70 Euros / USD $0.75 / GBP 0.60). So, in the scheme of things, it's still cheap and very cheerful!
So, you may be thinking… you don't have the time to explore other parts of Dubrovnik beyond the Old Town. Well, you'll be glad to know that it is a breeze to get around this ancient city…
Efficient Public Transport System
If you only have a short time in Dubrovnik, you can make the most of your trip… by efficiently getting around using the public transport system. And, this includes a vast bus network of over 10 lines.
So, to give you an idea… a 24-hour bus ticket costs around 40 Kuna (about USD 5.70 / GPB 4.70 / 5.30 Euros). And, the 24 hours start from when you first validate your ticket. Plus, you can use it for unlimited bus rides around Dubrovnik… until the 24 hours finishes.
There are also bus timetables and schedules on display at the major stops… which is convenient too.
Now, if buses aren't your thing we completely understand. So, you can opt to use rideshare services like, Uber. You could also try your hand at getting around by taxi… yet, regardless of which country we're in, we're sceptical about using taxis. Thus, good luck if you use taxis!
Otherwise, take advantage of the useful public transport, or the convenient Uber app.
Ancient Jaw-Dropping Landmarks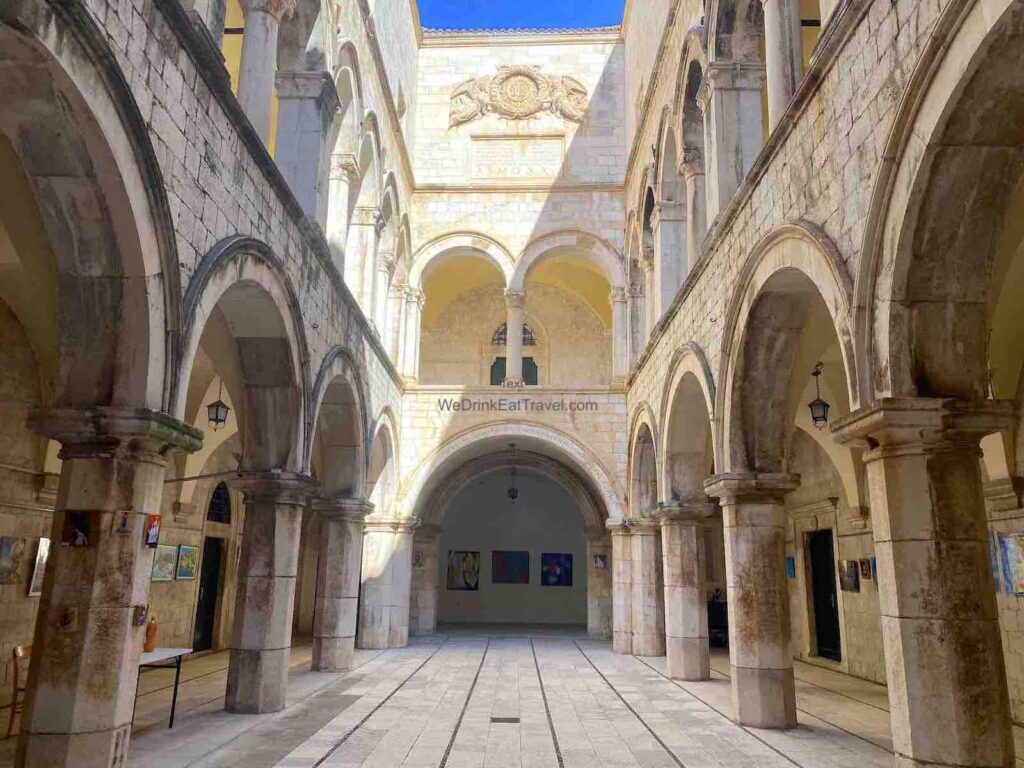 Dubrovnik is an amazing ancient city, that dates back to the early 7th Century. And, back then its origins stem from it being known as Ragusa… after the collapse of the Roman empire. Then, over time the city became a key hub, predominantly for trade.
So, as a result its importance would snowball… with various empires having keen interest in the city. As such, gigantic forts, bastions and walls would be built… to help protect Dubrovnik and its people.
Yet, as with much of ancient history and important cities… Dubrovnik would come under fire through battles, damaging much of its beloved landmarks.
Not only that, natural disasters such as earthquakes, would ruin many of the buildings too. Yet, with determination… the people of Dubrovnik would invest the effort and time to rebuild their city.
Plus, it was no surprise to us that the Dubrovnik Old Town is a UNESCO World Heritage Listed Site.
So, one of the great things about this, is that the ancient, majestic landmarks such as… Fort Lovrijenac, the Duborvnik City Walls, and Rector's Palace have been part of a restoration program. And, once you see them with your own eyes, their architecture will astonish you.
Excellent Tourist Card
Our travels we've found that sometimes cities offer tourist discounts cards, which are of little value… considering the crazy price they expect you to pay.
And, when in Dubrovnik… there are many incredible tourist attractions that you'll want to see. Yet, with many of the key landmarks, there is an entry fee to go and explore them further.
Even so, one of the great things we did discover is that In Dubrovnik… they do have a useful tourist card with attractive offers and value.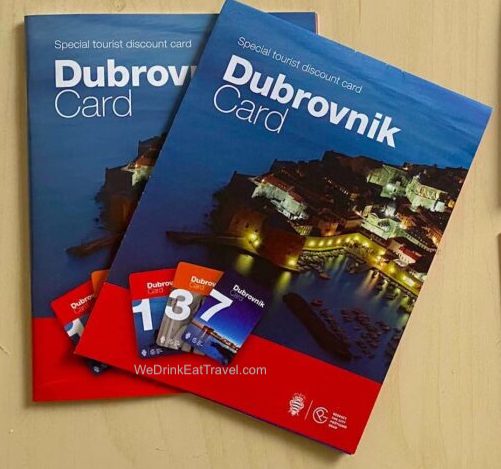 So, you should look into getting the Dubrovnik Card… which has a few different options to suit your budget and needs. Plus, there are offers you can use beyond the tourist attractions. To find out more… we wrote an in-depth blog about it to help with your planning and sightseeing.
Dubrovnik Looks Magical At Night
If you think that Dubrovnik looks breathtaking during the day time… wait until you see it after the sun goes down. It surely does look magnificent.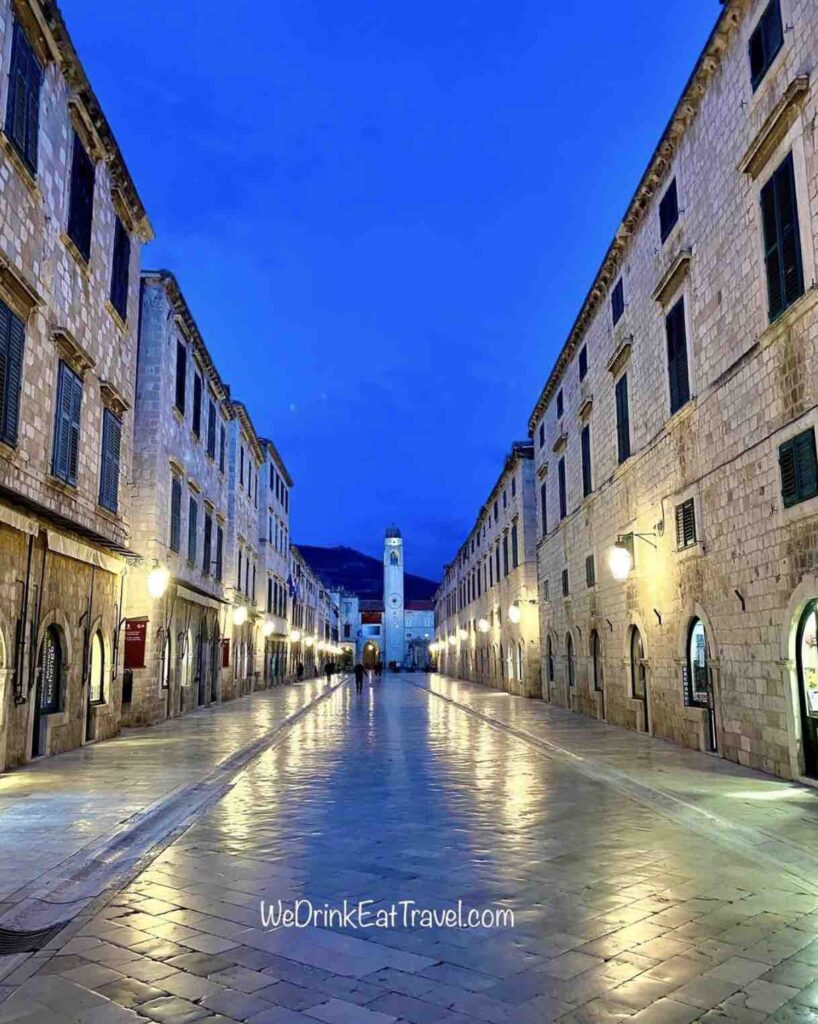 And, even better is watching the sunset around Dubrovnik Old Town and Fort Lovrijenac. If you get a clear night, the colors you'll see are breathtaking. So, if you're after romantic views in an unforgettable environment with your loved one… Dubrovnik sure does deliver!
So, if your plan was to only do a day trip to Dubrovnik… you wouldn't get to immerse yourself in Dubrovnik's night time entrancing environment. And, let us assure you… it sure is worth hanging around for.
A Star-Studded City
You may be wondering what the heck we're talking about here… as we just talked about Dubrovnik at night time! No, we're not talking about the stars in the sky… even though they do look majestic on a clear night.
Instead, what we're referring to here is… the heaps of movies and shows have been filmed in Dubrovnik.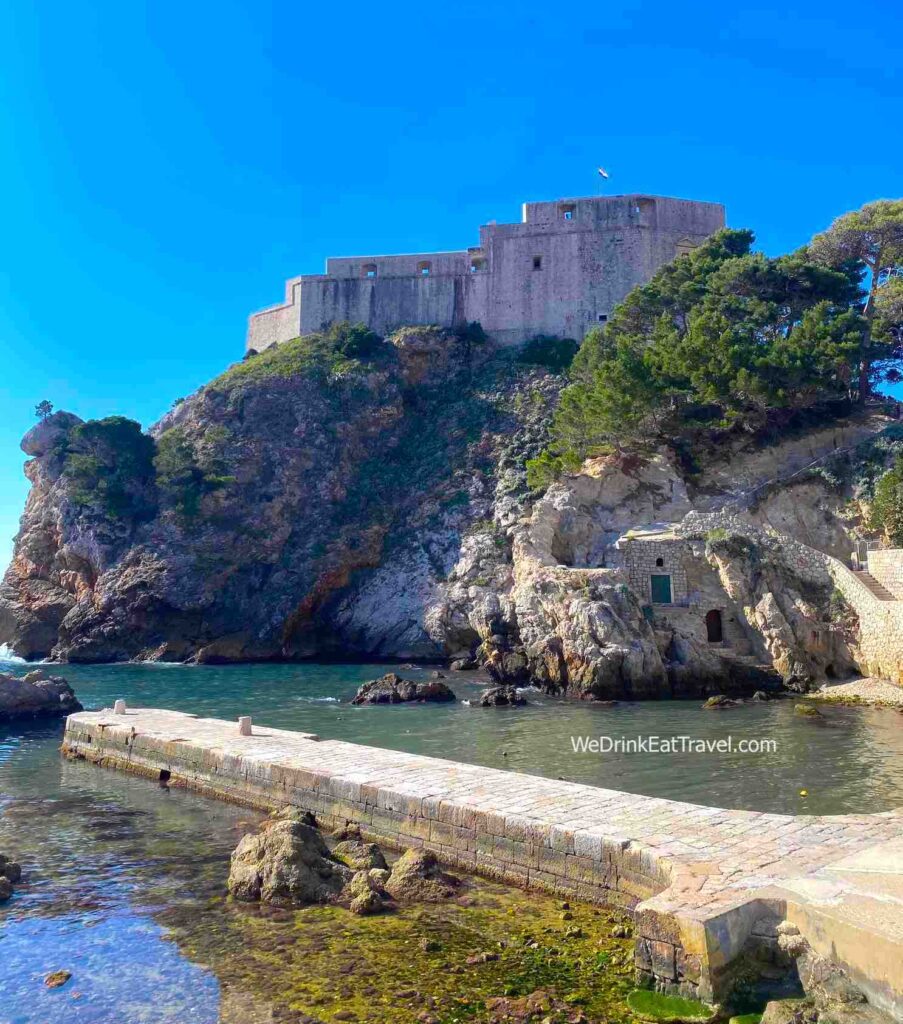 And, now that you've seen some of the most amazing photos of this city… you can understand why producers would choose Dubrovnik, as a top location for filming.
So, if you're an avid fan… you can walk the path of the Game of Thrones, Star Wars, or Robin Hood celebrities, for example. Just leave your fake toy weapons back at the room!
Weather Conditions to Suit Different Experiences
It's said that Dubrovnik is drenched with about 250 glorious sunny days per year. And, that's why many sun lovers and beach goers head on over to Dubrovnik… to bask in the sunshine, and have a dip in the clear blue waters of the Adriatic Sea.
Yet, as you could imagine, during the colder months from around November to February… the sun won't be shining with all its glory as much. 
And, if you do happen to be in Dubrovnik during this time, as we were for a part of our trip… then expect some gloomy days, windy weather, rain and drizzle. Plus, if you're lucky enough you may get some pretty snowfalls.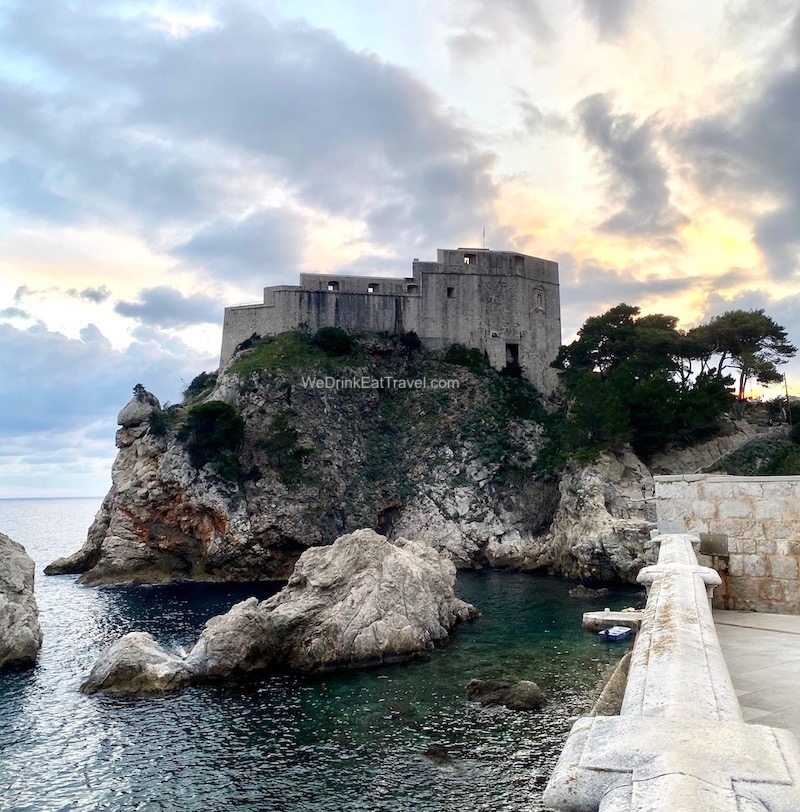 Even so, when it does get sunny during the colder weather… it's a great time to get out and about for sightseeing. And, that's because you can walk around comfortably… without beads of sweat dripping all over you, from the blazing sun and heat.
Now, when we think about the changes from peak to low season in Dubrovnik, and in Croatia in general… before you start madly booking flights and accommodation, you do need to know about this.
Costs in Dubrovnik are High
Dubrovnik receives millions of tourists around the globe per year. And, from this travel blog we trust that you can appreciate why. Yet, when comparing this town to other parts of Croatia, for example Split… Dubrovnik generally has higher prices, from food through to accommodation.
Also, traveling to different parts within Croatia using a private driver, as we did… is more expensive than most of the other European Balkan countries. Yet, it is cheaper than many of its Western European counterparts.
And, we've even been told that accommodation in the peak season can DOUBLE in price! Plus, availability may be limited.
We don't know about you but if we can… we aim to avoid peak seasons especially when exploring new places. This gives us more space and freedom to enjoy the sights… as well as take happy snaps and video footage with more ease.
So, one other thing we thought we'd highlight, is that we felt Dubrovnik had a strange feeling. Difficult to describe. Yet, for us, it's like it had a weird sort of feeling, where a word that comes to mind when describing the atmosphere is… nonchalant. And, who knows why?
Are many of the locals, especially those who don't work in tourism… over the hoard of travelers?
It felt like in many places we went to… the service was lacking, and aloof. Yet, it was funny that their attitude would change… when we spoke some Croatian. And, this would arouse some astonishment and positive interaction!
Yet, that aside there's lots to love about Dubrovnik. Plus, after reading this travel blog and seeing the awesome pics… it'd have to help ease your queries about, "Is Dubrovnik worth visiting?"
And, it's a whole-hearted YES… that you should plan to visit Dubrovnik when you go to Croatia. There are so many amazing things to do here, and if you don't have magnificent memorable experiences after going here… then we would be incredibly shocked!
Remember to check our other blogs, travel tips and guides on Dubrovnik. And, we hope you have an awesome time when you go!
You Might Be Interested In This Too…
Discover The Best Website To Book Flights And Hotels
What You Need To Know About The Bangkok Canal Boat On Saen Saep
Turkish Airlines Review – You Need To See Our Astonishing Experience
27 Of The Best Things To Do In Bucharest
10 Free Things To Do In Hue Vietnam
25 Of The Best Things To Do In Kotor Montenegro
30 Awesome Free Things To Do In Prague, Czech Republic
15 Interesting & Surprising Things To Do In Sarajevo Now
Check Out 15 Amazing Things To Do In Budva, Montenegro