Before we even got to Croatia… many friends and even random travelers were urging us to visit Dubrovnik. And, not only is it a popular destination in Croatia, but the whole of Europe.
Also known as, The Pearl of the Adriatic… the town of Dubrovnik sits on the Dalmatian coast, on the Southern part of Croatia.
And, despite suffering severe damage in 1667 by an earthquake, as well as in battles… the amazing architecture, buildings and charm of Dubrovnik was able to be preserved.
Plus, with it's amazing heritage and beauty… this would result in Dubrovnik making it onto the World Heritage List in 1979. So, this was also a huge help in restoring the incredible artefacts and surroundings of this incredible place… especially in the mid-1990's, and beyond.
And, so of course, after rave reviews of Dubrovnik and seeing the magical pictures and videos… we spent about 10 days there. Yet, the one MAJOR annoying thing was… for most of the time we were in Dubrovnik, the weather was crap.
So, whenever we had some decent days we packed a lot in… especially as our time in Dubrovnik was running out.
Now, we did find out about a tourist benefit that would be great for our sightseeing in Dubrovnik. And, this was the Dubrovnik Card. So, we could get the Dubrovnik Card 1 Day… or the Dubrovnik Card 3 Days, or 7 days.
And, as we were saying earlier, our time in Dubrvonik was running out. So, the best option for us was the 1 Day Dubrovnik Card. Read on to discover how to use it, and the benefits you can get.
What's Included in the Dubrovnik Card 1 Day
Before we go into what's included in the 1 Day card, the price for this is 250 Kuna (about 33.20 Euros / $35 USD). Now, at the time we were looking at it, there were no discount offers… even during low season. And, this was somewhat silly, as not all the attractions were open. So, this is something you may want to research BEFORE buying it.
OK, so here's a pic of what we got when we bought the Dubrovnik Card 1 Day…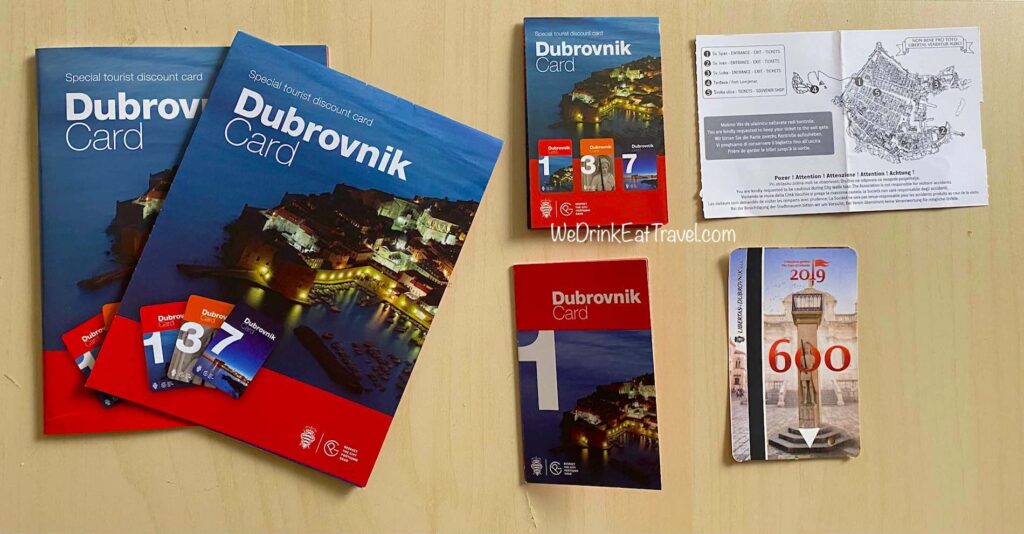 The different pieces include maps, guide of places to get discounts, public transport ticket… as well as the ticket for the Dubrovnik City Walls, and the paper card that you need to keep safe-guarded!
So, with the 1 Day Dubrovnik Card, the main attractions includes:
Cultural Historical Museum
Museum of Modern Art Dubrovnik (MoMAD)
Dulčić Masle Pulitika Gallery
The Pulitika Studio
Rupe Etnographic Museum
Natural History Museum
Marin Držić House
Maritime Museum
Friars Minor Franciscan Monastery Museum
Konavle Heritage Museum – Cavtat
For the above Dubrovnik attractions, you can get in for free.
Plus, the great thing is, that it includes one of the top things we had to do… which was to walk the Dubrovnik City Walls. So, the price of an adult Dubrovnik City Walls ticket costs 250 Kuna. Thus, by buying the Dubrovnik Card 1 Day… it was already worth it from our perspective.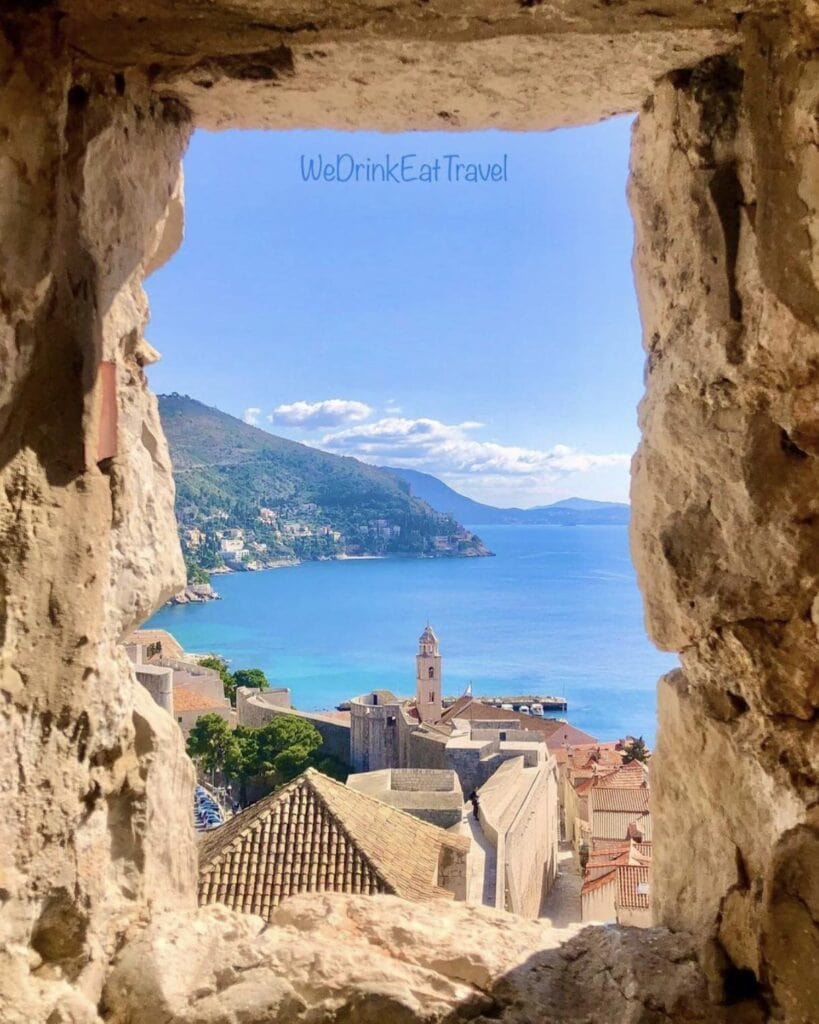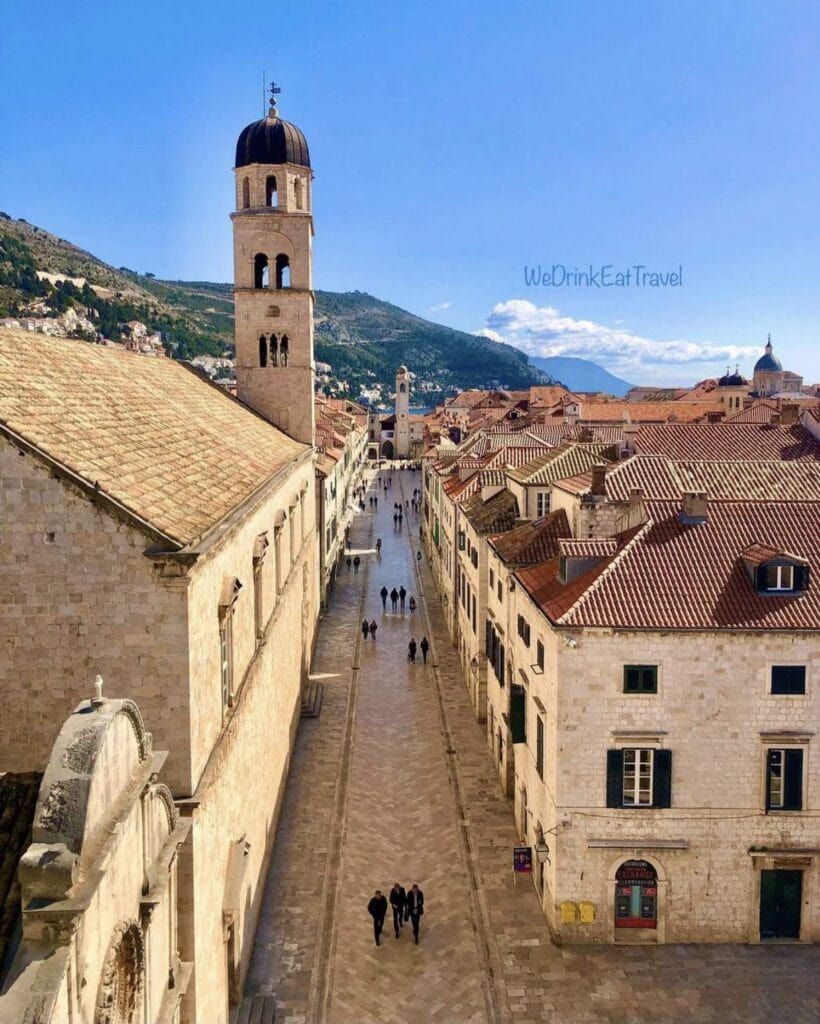 WARNING: About the Dubrovnik Card!
Now, what isn't obvious is that with the card, you also get access to one of the most important Dubrovnik attractions… Fort Lovrijenac, otherwise known as St Lawrence Fortress, or "Dubrovnik's Gibraltar."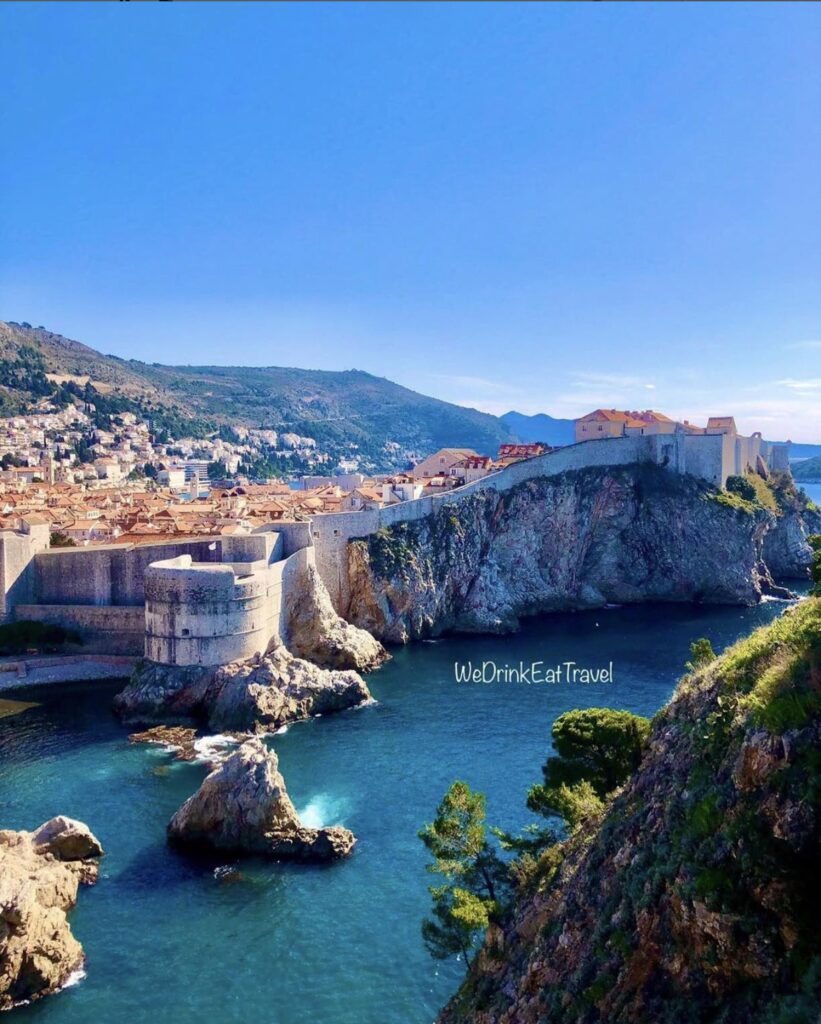 So, we confirmed with the sales assistant that it was definitely included. When you look at the back of the ticket, it says that it is included too. And, that's great, as it normally costs 100 Kuna (about 13.30 Euros / $14 USD) for the entrance fee alone. Plus, this was one of the Dubrovnik must sees on our list.
Other Benefits of the Dubrovnik Card 1 Day
Now, there are other benefits of the 1 Day Dubrovnik Card, including discounts at over 50 other Dubrovnik attractions… as well as at selected restaurants, shops and more.
Plus, there's a public transport ticket, which is valid for 24 hours. A Dubrovnik bus pass for 24 hours costs 30 Kuna (about 4 Euros / $4.20 USD). So, that's another saving!
Of course, with so many benefits available… you'll have to be organized and plan out what you want to see or do, to make the most of it.
And, when you get the Dubrovnik Card 3 Day, or for 7 days… you obviously get more benefits. So, the prices are 300 Kuna (about 39.80 Euros / $42 USD), and 350 Kuna (about 46.50 Euros / $49 USD), respectively.
How To Use the Dubrovnik Card
Note, at the time of writing this… we couldn't buy the Dubrovnik Card online. So, we had to visit one of the 20 or so locations in, and around Dubrovnik to buy it. Many will have signs or posters in the specific shops, outlets, and hotels… promoting the Dubrovnik Card. So, don't worry, you can get easy access to enquiring about it, or buying it.
So, we made enquiries in person about the Dubrovnik Card 1 Day… at one of the places in the Old Town. Then, as we had to pack in as much as possible for a 1 day card… we went back to our accommodation to research and make plans.
Even though it says it's a 1 day card, it's valid for 24 hours from first activation… and not from the day you buy it, for example. So, what that means is, once you visit the first of the Dubrovnik attractions on your list… then you can use it for the next 24 hours.
For example, the first place you go to visit is the Museum of Modern Art Dubrovnik. And, when you get there you give the staff your Dubrovnik Card 1 Day, which looks like this…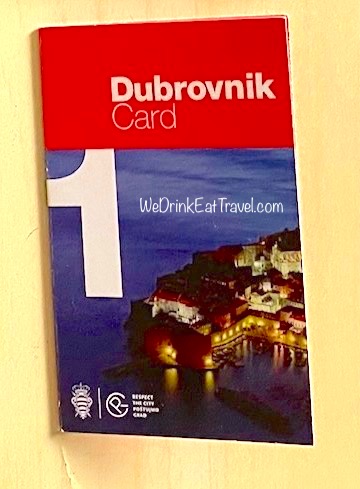 Then, what they do is tick that attraction off the list manually on the card… as well as do some other admin stuff electronically. So, in the system it would "activate" the start of your 24 hours from 1st May at 10:10am. Thus, the card would be valid until the next day, 2nd May at 10:10am.
So, the example above also applies to the public transport ticket… where the ticket is valid for 24 hours from activation, on the bus.
Now, depending on which Dubrovnik attraction you visit… we found that some of the places were not strict with the rules of the card. So, in a couple of the places we went to visit… they didn't even mark it off on the Dubrovnik Card. Yet, we wouldn't want to be disappointed… by trying to push the boundaries with our luck. So, up to you what you do there!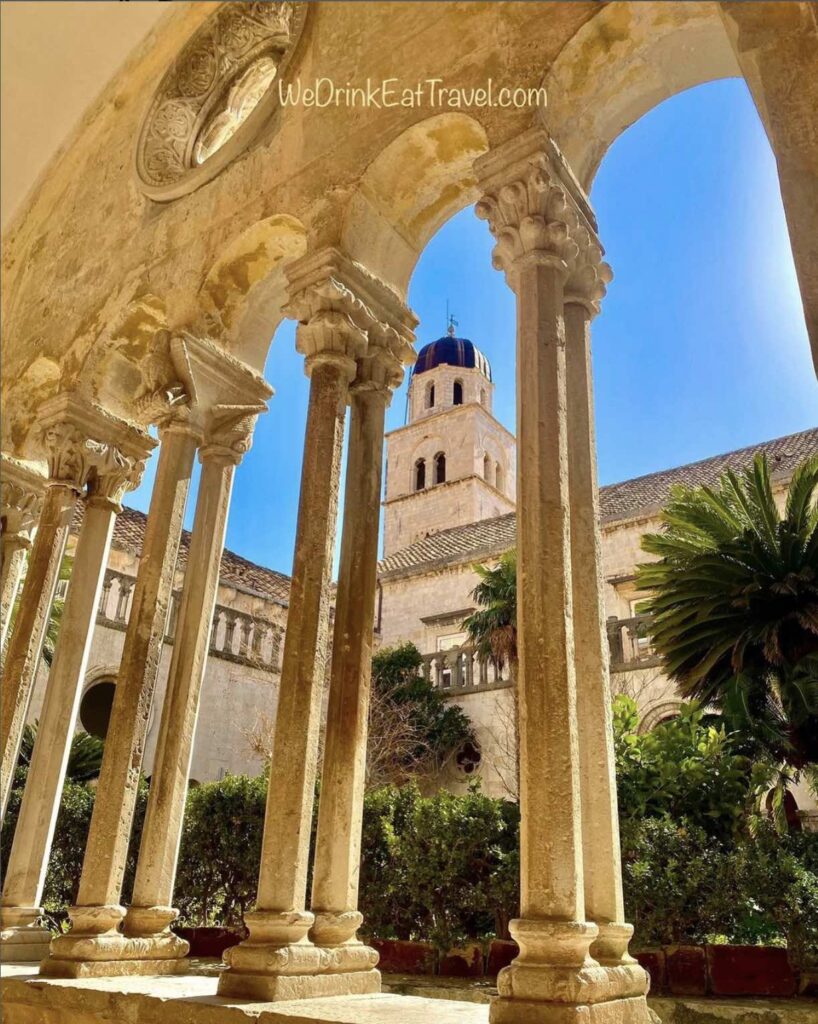 By the way, you can visit each attraction once only. So, when you're on the Dubrovnik City Walls… don't make a detour off the walls to see something else, as you'll have to pay to get back in.
Now, we didn't try it, yet if you're going to a restaurant this might be different. They may allow you to use the card multiple times… to get your business and hope that you may come back! Try it, find out, and let us know how you went with that.
TRAVEL TIPS:
Make sure when planning the Dubrvonik attractions you want to see… check the opening and closing times. Sometimes places may not open due to holidays, events… or have a specific day it closes every week. Plus, times are different depending on if you go during Summer or Winter.
Plus, even though you have the Dubrovnik Card… it doesn't mean you can jump the queue! If you have limited time, and are in a hurry to do your sightseeing in Dubrovnik… you can check out specials like these, where you may be able to jump the queue.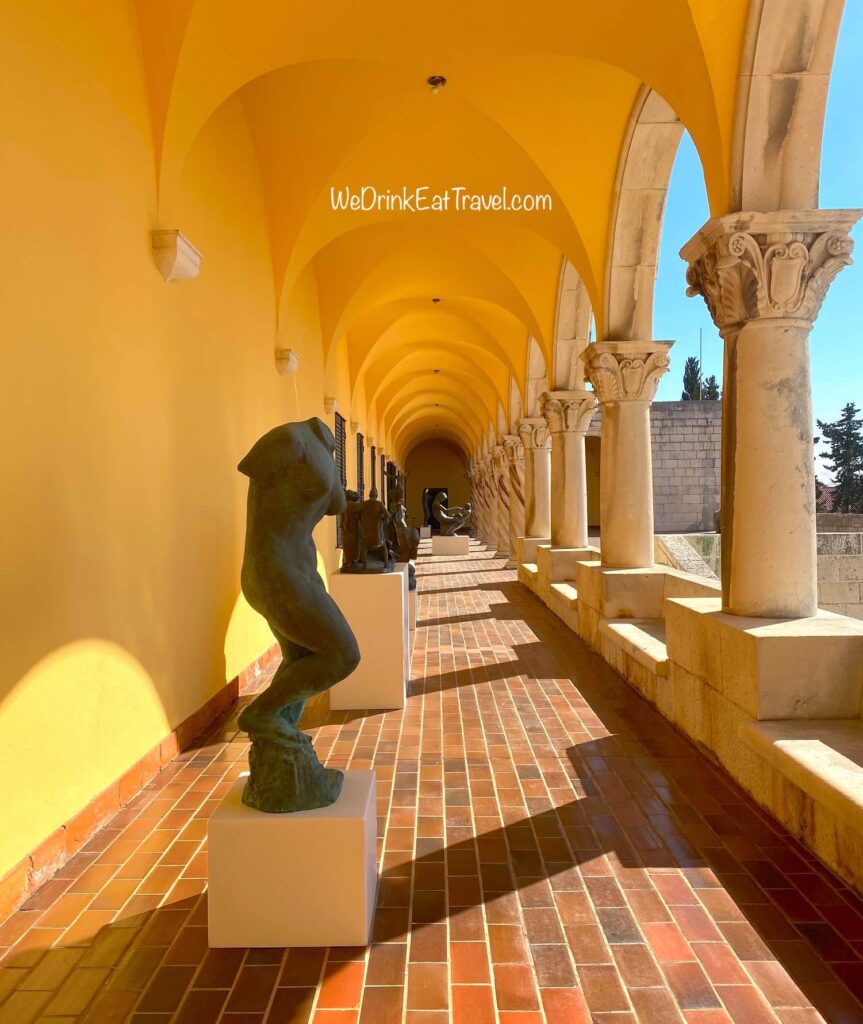 Is Buying the Dubrovnik Card Worth It?
Well, for us we had a list of main Dubrovnik attractions that were a must for us. And, because we had such crappy weather for most of our time there… we had to cram in a lot in a small timeframe.
So, the main places to visit in Dubrovnik, that were the top of our list included… the City Walls and Fort Lovrijenac. And, if we were to see these 2 attractions on their own… the total price would be 350 Kuna (about 46.50 Euros / $49 USD).
So, from our point of view, yes, the Dubrovnik card is worth buying. And, we took advantage of the public transport ticket… to go to see other parts of Dubrovnik, which was handy.
Plus, it made us glad that we could visit other of the Dubrovnik attractions for free… especially as we didn't think some of them would be worth paying for separately!
So, we trust that this was helpful in your decision to buy, or not to buy the Dubrovnik Card. Enjoy your time in this amazing place, as it truly is beautiful.
Like This? Share it and comment on it!
Note: All of our reviews and comments are our opinions and no-one else's. Even if we receive complimentary goods or services we share our opinions honestly.
You Might Be Interested In This Too…
How To Get FREE Accommodation While Travelling
25 Of The Best Things To Do In Kotor Montenegro
Where To Eat In Tivat For The Best Fast Food
Ultimate Tivat Hiking Trail For The Most Breathtaking Views
Check Out 16 Things To Do In Tivat Montenegro
25 Awesome Things To Do In Split, Croatia
Amazing Vidova Gora Hike On Beautiful Brac Island Croatia
What You Need To Know: Great Things To Do On Brac Island
Here Are 12 Amazing Things To Do In Mostar
15 Interesting & Surprising Things To Do In Sarajevo Now
13 Interesting Places To See In Podgorica Today
Shop Until You Drop In Ratchada, Near Thailand Cultural Center MRT
7 Free Things To Do In Bangkok
10 Places To Visit In Gozo Malta For Breathtaking Views
10 Picturesque Churches To See In Vienna Austria
How To Make Your Time In Tirana Albania Fun And Memorable
Here Are 7 Remarkable Things To Do In Berat Albania
10 Awesome & Surprising Things To Do In Skopje Now